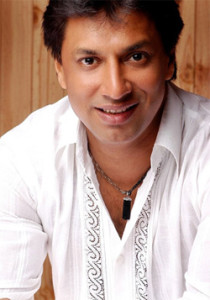 National-Award winning filmmaker Madhur Bhandarkar will be honoured at the Rafi Peer International Film Festival to be held in Lahore, Pakistan between 17 to 19th December. He will receive the Rafi Peer Memorial Award for his immense contribution in highlighting social issues in sensitive manner and for portrayal of strong female protagonists in his films.
Madhur is known for his realistic and highly acclaimed films like Chandni Bar, Page 3, Satta, Corporate, Fashion and Heroine, among others. All of them have had strong female characters played by talented actresses such as Tabu, Konkona Sen Sharma, Raveena Tandon, Bipasha Basu, Priyanka Chopra and Kareena Kapoor Khan.
Film Chandani Bar starring Tabu that won four National Awards would be screened at the festival.
The spokesperson of the Rafi Peer International Film Festival in an official letter stated, "We would be delighted to have Madhur Bhandarkar here with us at our International Film Festival. His presence will oblige as a great source of inspiration for the filmmakers taking part in the Film Festival."
A thrilled Madhur Bhandarkar says, "I am honored to be bestowed with this kind of appreciation. This would be my first visit to our neighboring country and I am looking forward to attending the festival and interacting with filmmakers across the border."
Madhur has earlier been honoured at many international film festivals like Syracuse Film Festival, New York, Cairo International Film Festival and Indian film Festival, Berlin. He was also conferred Raj Kapoor Smriti Award by Maharashtra State Government and Iconic Man of the Decade by Women Economic Forum held in Goa last year.
About the Rafi Peer International Film Festival:
The Rafi Peer International Film Festival was initiated as an independent festival in 2011. Currently, the International Film Festival has gotten the recognition of one of the biggest film festivals in the Pakistan.
Over three days the International Film Festival aims to showcase over 70 films from the six continents of the world. The event that will play host to a large audience including veterans from Pakistani Film and television industry as well as practitioners of the filmmaking from around the world, promises a showcase of a whole range of films including Fiction, Documentaries, Shorts, and feature films.