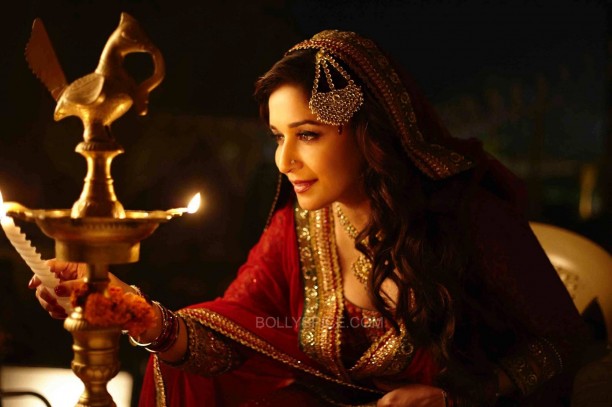 Madhuri Dixit is back and critics and fans are raving about her performance in Dedh Ishqiya. In fact, the romantic thriller, also starring Naseerudin Shah, Arshad Warsi and Huma Qureshi and directed by Abhishek Chaubey, is getting amazing reviews. We loved it here at BollySpice giving it 3.5 stars saying "Dedh Ishqiya is an even better watch than its prequel and entertains with its dry humour, terrific dialogue and electric chemistry. It's definitely one to watch, if only for the powerful performances from the all the leads and that exquisite Madhuri charm". About Madhuri's performance, "Madhuri is enchanting and oozes an old-world charm which, when combined with Naseerudin's poetic flights, is just delightful."
Check out what the luminescent actress had to say about the film in this recent press interview!
The actress says she feels that Dedh Ishqiya is a completely different film to its prequel, "Sequels have to be better and the interest is very high. But a sequel should also look like a different movie. Dedh Ishqiya is completely different in terms of story, culture, and atmosphere. We now have these two conmen characters from the first film, put into a haveli setting. The comedy comes off very beautifully. I feel we achieved what we set out to do"
She also touched on the poetry of the film, "It's a very poetical film, but the Urdu is not so high that the common man won't understand. And there are also subtitles."
Ms. Dixit said about her role as Begum Para, "It definitely challenged me as a kind of role, as there are not a lot of histrionics there. There's no shouting and screaming. It's not very obvious acting. You're performing on a tightrope as you're giving away something but also not, which is a difficult thing to do."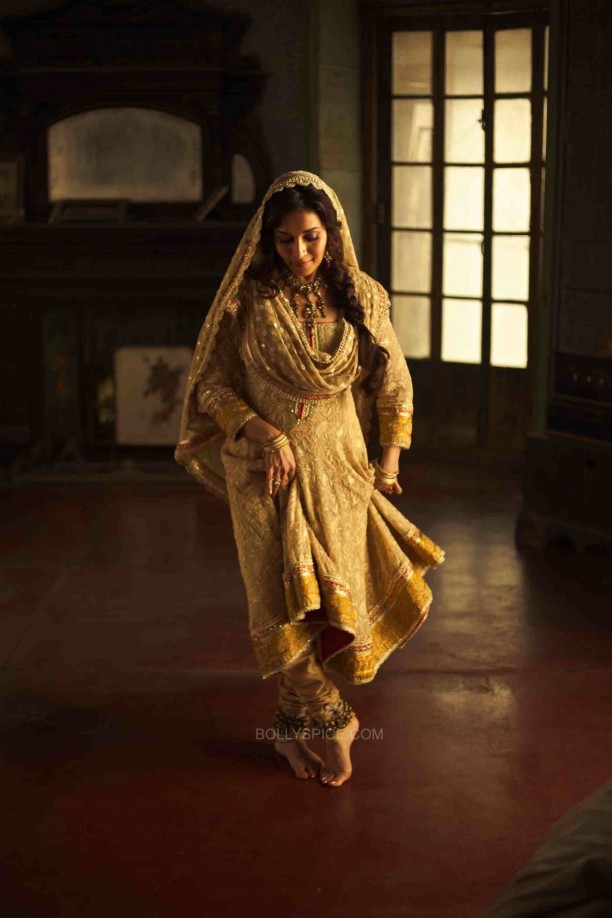 Going on to say it was a pleasure to play the challenging character, "Begum is very different to me as a person, so I had to invent her, but it was a great pleasure playing her. What she wants people to perceive her as is very different from what she really is. Then it has to be underplayed and under-toned. With Muniya, what you see is what you get, whereas Begum is very secretive and there's a sense of mystery about her. I loved portraying her."
"I think the film should appeal to all audiences as there is everything for everybody romance, betrayal, beautiful songs," she says.
Adding, "I would love for everyone to come and watch this film."
Presented by Shemaroo Entertainment Ltd, Dedh Ishqiya is in cinemas now!