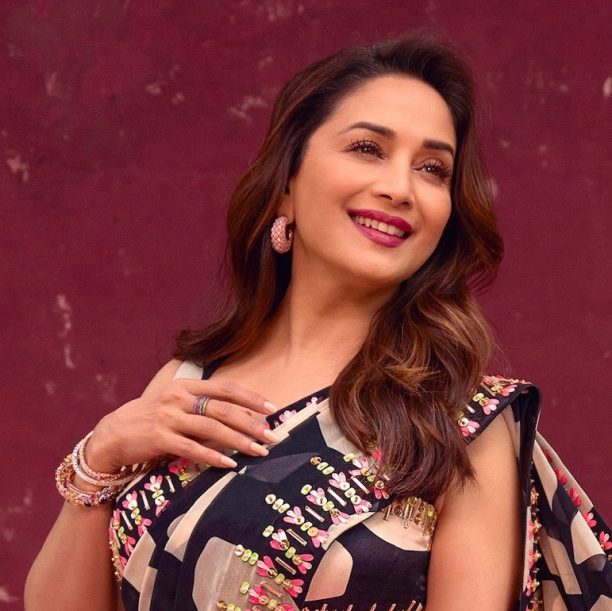 Madhuri Dixit, is of course, known as one of the best dancers in the world. With her Dance with Madhuri online academy, she wanted to spread the joy of dance to the world. According to the site, "Dancing has been my passion since the age of 3, and it just grows stronger with time. DWM is an expression of my gratitude to my ever-loving fans who have contributed to what I am today."
With the online platform, DWM gives its users the chance to learn various dance styles from the best teachers. In fact, there are over 100 plus classes in 30 dance forms for beginners to professionals. Kids to adults… anyone can learn to dance at home!
This summer, Dance With Madhuri is hosting an exciting summer camp that engages kids and teaches some new dance styles to get them grooving and moving to the beat.
Madhuri Dixit Nene says, "As a parent, I would always worry what my kids would do when the vacations started. I wanted them to indulge more in physical activities than any other digital distraction. It is with this idea that we came up with a dance summer camp for kids wherein they would have lots of fun and enjoyment learning a new art form online, and what better than dance. Learning dance at an early age helps in the overall development and keeps them active."
The summer camp, which kickstarts on 2nd May 2022, will teach kids two different dance styles, 'Freestyle' and 'Latin', from the best choreographers. Parents need not worry about taking their kids anywhere; it will be conducted live online. The registrations are open to kids between 5 to 13 years, and the first week will see the kids learn Freestyle dance, while the second week will be dedicated to the Latin dance style.
The 13th of May, the last day, will be dedicated to the kids' performances. In a unique interactive mode, the routines will be reviewed by the choreographers, and along with feedback, they will be given a customised post-camp dance routine.
The dance campers also will get a golden chance to interact with Madhuri Dixit Nene, where she gives insights into the dance world, including how to perfect the art of dance and what effect dancing has on their personality and growth learning capabilities not only that, they will also receive a digital certificate signed by Madhuri Dixit Nene herself.
Registration for the Kids Dance Summer Camp will close by 2nd May 2022; at 3 p.m, parents can browse through all the camp details and book a seat for their kids only on www.dancewithmadhuri.com
So, get ready to have fun learning two different dance styles in 10 days. Register for the two-week summer camp to learn easy-to-grasp choreography and get performance-ready.