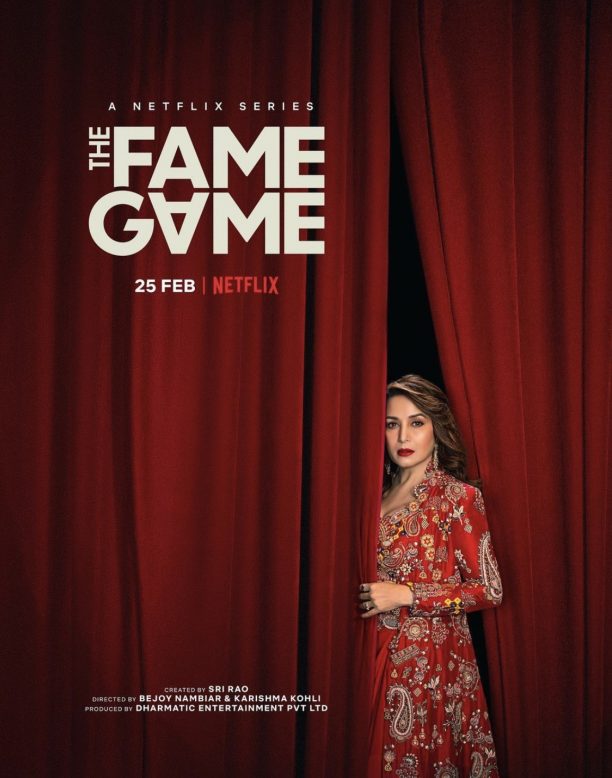 Madhuri Dixit is ready to step into the spotlight again with her new thriller, The Fame Game. Releasing exclusively on Netflix, this is the actress's first step into a series on the streaming platform.
Describing The Fame Game, Madhuri Dixit earlier said, "It is a mystery, but it is also about relationships, family, how fame can twist and make the best of things look bad."
The Fame Game (formerly known as Finding Anamika) will take us into the world of superstar Anamika Anand. It seems she has it all but is her life perfect or a perfectly crafted facade? In a world of glitz, glamour, and fame – the lines of what is real and what is not can often be blurred.
The family drama also stars Sanjay Kapoor, Manav Kaul, Lakshvir Saran, Suhasini Muley, Muskkaan Jaferi. Produced by Dharmatic Entertainment, the show brings together Sri Rao as the showrunner and writer and Bejoy Nambiar and Karishma Kohli as directors.
About her fascinating character, Dixit added, "I loved the script, loved her journey. It is about fame, what follies and complications can happen when there is fame in your life. It is a story about this woman whose life is seemingly perfect until she disappeared one day and everyone wonders what happened to her, where she is? "Then, the 'Where is she?' changes to 'Who is she?' I thought it was intriguing. That really fascinated me. It was a challenging script for me because the role is such that there are so many shades to her."
Check out the trailer and some stills to get you ready!
The Fame Game is all set to take us on a rollercoaster ride through the highs and lows of the actress's life, revealing hidden truths and painful lies on February 25th! Fasten your seat belts and let the fame game begin!