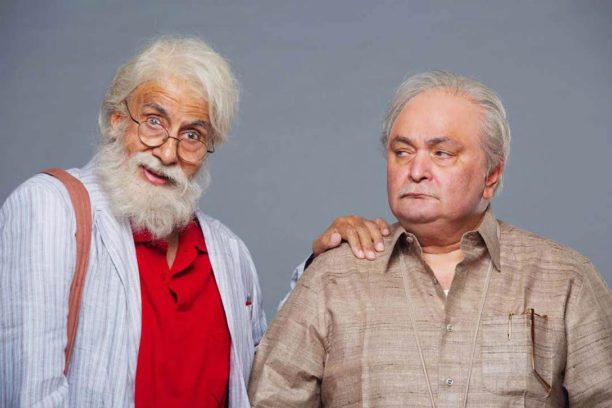 Umesh Shukla's 102 Not Out, starring Amitabh Bachchan and Rishi Kapoor is a film we have on our list of we must know more! Especially since the movie has Amitabh Bachchan playing a 102-year-old father to Rishi Kapoor as his 75-year-old son. It is based on writer-director Saumya Joshi's Gujarati play with the actors playing Gujarati characters for the first time.
National Award-winning professional makeup, hair and prosthetics specialist Preetisheel Singh has worked on the looks of Amitabh Bachchan and Rishi Kapoor the film.
When Preetisheel first learnt about the legends coming together after 26 years, she was excited. Once she started working with them she was floored by their magnetic appeal. "Even after all these years in the business of entertainment, their child-like enthusiasm and devotion to their art is awe-inspiring," gushes Preetisheel.
"Their energy and intensity is infectious and exhilarating," she remarks, "so much so that one can compare it with the current heartthrobs." She recalls the professionalism with which both the actors would patiently spend hours during their makeup, without once complaining about the time it took. Their focus was like meditation."
"What's more! They would chip in their bit with interesting suggestions and even after the meticulous time spent for their makeovers, the team would always find them smiling when their shots were ready."
Working on looks and references with them playing father and son was a challenge but very creativly satisfying. "Creating that age disparity was a task but it gives me great satisfaction that the makers and actors are happy with the outcome," Preetisheel says.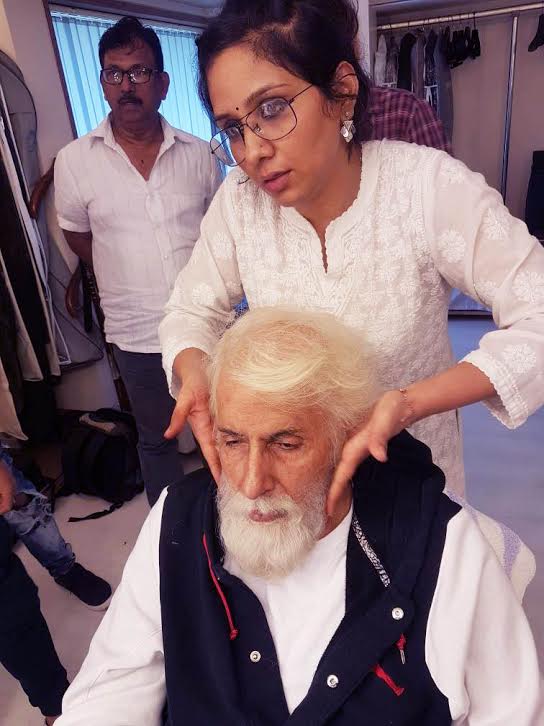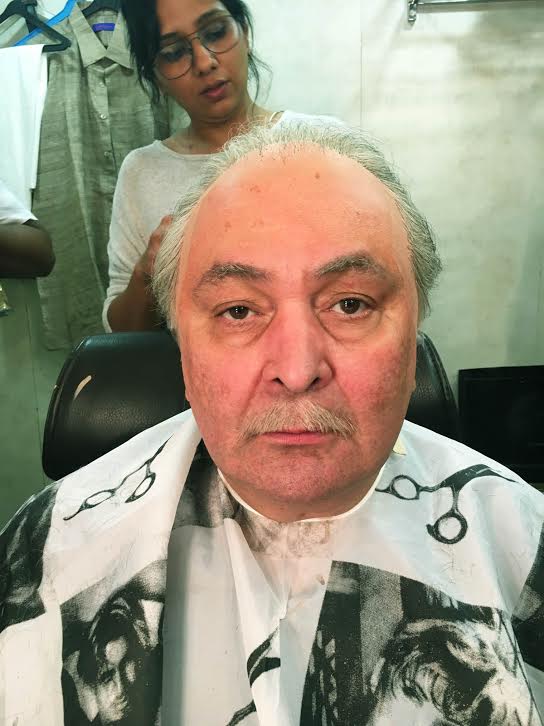 Since bagging the 'National Film Award for Best Makeup' for Sartaj Singh Pannu's pre-Mughal historical epic Nanak Shah Fakir, Preetisheel has worked on various artistes in films such as Bajirao Mastani, Haider, Brothers, Rangoon, Parched, Talwar, Ghayal Once Again, Hawaizaada, Finding Fanny, Housefull 3, Shivaay and the Tamil film 24.
Her work will be showcased next with Nawazuddin Siddiqui's bald look in Ravi Udyawar's film Mom produced by more Bollywood heavyweights Boney Kapoor, Sunil Manchanda, Naresh Agarwal, Mukesh Talreja and Gautam Jain. Coming up after this, would be varied characters in Sanjay Leela Bhansali's Padmavati, Sunny Deol's Pal Pal Dil Ke Paas and Vikramaditya Motwane's Bhavesh Joshi. Preetisheel sure has a satisfyingly busy year ahead and we can't wait to see more of her fabulous work!