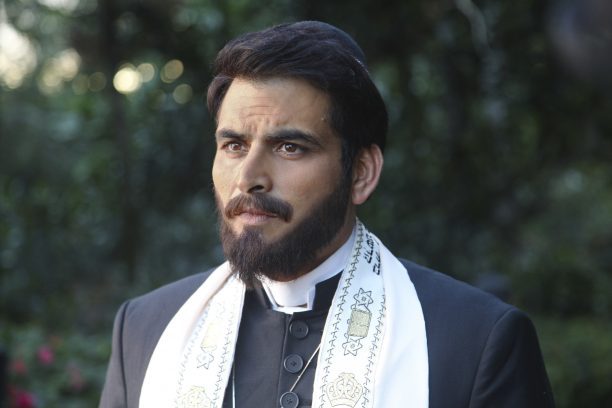 The horror film Dybbuk: The Curse is Real is now streaming on Amazon Prime Video. Directed by Jay Krishnan, it features performances by Emraan Hashmi, Nikita Dutta, and Manav Kaul.
The film tells the tale of Mahi, a newly married woman who brings an antique Jewish box into her home. When Mahi and her husband Sam begin to have paranormal experiences, they soon learn that the box is a dybbuk containing an evil spirit. The couple then seeks the help of a rabbi to unravel its mystery. Will they survive this ordeal before their child is born? You will find out when you watch the movie.
Let's set the scary scene:

We got the chance to do a short Q&A with esteemed actor Manav Kaul about his experiences working on this horror film, his character, and even more about Dybbuk! Check out this exclusive interview!
Interestingly Mr. Kaul revealed that he is not really a fan of the horror genre, but he does enjoy playing a part in a horror film. "I don't like horror films. I don't like watching them but working in horror films as an actor is a lot of fun."
He went on to reveal why he chose to do Dybbuk, "The story was very interesting, it is not just to make you feel… oh this is horror and drama – it is more than that. I really liked the story. I really liked the script. I really, really liked the director, so I thought, why not."
Continuing, he had nothing but praise for the director, "Jay is very passionate about his work. That is the one thing that made me want to say yes to the film because he knew what he wanted, and he wanted to make this film. We are actually friends now."
Speaking of his character in the film, the actor said, "This was a Jewish priest, and I was excited about the whole idea of Jay looking at me as a priest. The experience was quite fun because Jay knew everything, and I was just following the director. I was just having a lot of fun."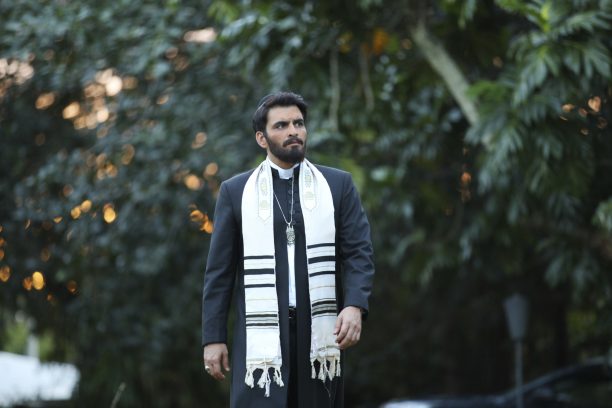 Mr. Kaul also talked about what he thinks makes Dybbuk such a good horror film and sets it apart within that genre. "With Dybbuk, the script is very detailed, and everything has a reason. It is not just that a ghost is coming and you are battling the ghost. There are a lot of reasons. There is a back story. Every character has a very interesting story. I think that is why Dybbuk is different from other films. As I said, I have not seen many horror films, so I can't really comment on that, but I feel that script-wise, it is definitely a very, very interesting script."
About the great experience working with Emraan Hashmi he said, "Working with him is fun because he is a professional actor. He respects his job, and he respects his co-actor's job. It was fairly easy working with him."
So what can audiences expect from Dybbuk? "It is scary, but because the story is very detailed, I think they will like the whole premise of the film."
In closing, Mr. Kaul said, "People wait for a good horror film, and if the horror film is good, the word will spread. And the hardcore horror film fan will surely go and watch it. Horror films have a reach beyond country. I feel Dybbuk has all the right qualities, and I hope it will get audience appreciation. I am hearing some good reactions, and everyone is loving the film."
Dybbuk: The Curse is Real is streaming on Amazon Prime Video now.