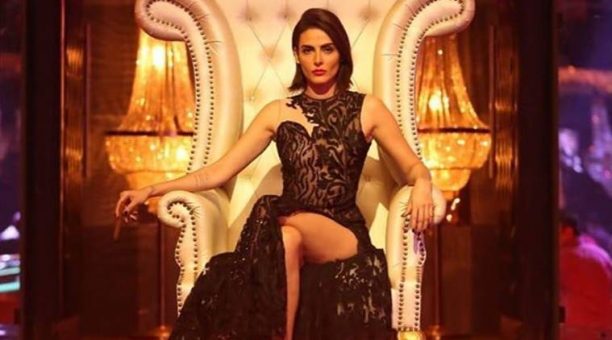 It all began in 2009, when Iranian Mandana Karimi as an international popular model, came to Mumbai for a modeling contract and did many different modeling projects. Though acting was never her thought, she quickly caught the acting bug and in 2012 she moved to Mumbai to try to make it on the silver screen. Her first movie was Bhaag Johnny. She also made a special appearance in Roy as well as Main Aur Charles. In 2016, the actress starred as Shalu in Kyaa Kool Hain Hum 3. Not only that Karimi also competed on Big Boss 9 and made it all the way to the finale. Now the actress is taking on a very cool and as she says grey pivotal character in Zee5 original web series The Casino.
The Casino, which stars also Karanvir Bohra, Sudhanshu Pandey, and Aindrita Ray tells the story of Vicky, a reluctant heir to a billion-dollar casino, is emotionally trapped by his father's manipulative mistress Rehana. But he must find a way to overthrow her and claim his inheritance, including the casino before she destroys him completely.
Check out the trailer.


We caught up with Mandan Karimi to talk about her beginning in the industry to her role in Bhaag Johnny and of course her pivotal role as Rehana in The Casino. Read on to find out more!
Was acting something you always wanted to do?
No, not at all. I have been so influenced by movies. I have learned Hindi and English by watching movies but never thought I would become an actor.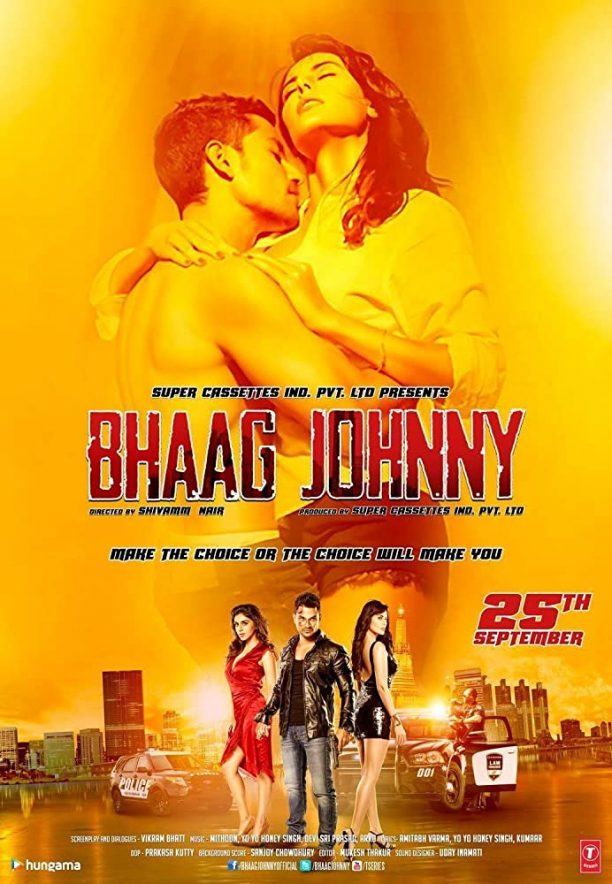 Tell us about your early years in Mumbai and working toward becoming an actress.
I came to Mumbai in 2009, just for a few weeks, as a model. I did well so I decided to move to Mumbai in 2012, to try my luck in movies. It started from putting myself in acting classes, Hindi classes and learning to dance. My agent used to send me to auditions back to back, and I got my first film with Kunal Khemu and Zoa Morani (Bhaag Johnny). You know, after I got the first film I thought this is it. Now I have become an actress and it going to be fab and it's going to this and that, but the movie never released. It broke my heart. So I was like 'What am I going to do? Should I go back to modeling? Or am I going to keep trying?' Obviously I had to keep working because I do support myself so I went back to modeling. Then I got an offer to do a cameo with Randeep Hooda in a film called Main Aur Charles. I shot for that film in which I had one song, I think a total of 10 minutes. I then did a guest appearance in a film called Roy, with Ranbir Kapoor and Jacqueline Fernandez. Then it was after 2 years that I got Kyaa Kool Hain Hum. About a year before this, my first film [Bhaag Johnny] released finally after 4 years of being shelved.
Then I went to Big Boss. I actually became the first foreigner to ever make it to the finale on Big Boss. It did really well for me. During that time my movie Kyaa Kool Hain Hum releases as well.
I think becoming an actress in this city has been such a crazy ride for me: from getting work, to not getting work and trying to figure out what I want to do. And trying to fit in. It kind of made me scared because it is really hard and tough to be a part of the film industry.
I did take a break for a few years from movies. I got married. Then I realized I love this. I love movies. I love being in front of the camera. I love getting challenged every single day.
Tell us about your experiences in the movie like Bhaag Johnny and your other projects.
As I said, Bhaag Johnny was my first movie and I was so new. I didn't know anyone. I didn't know anything about acting. I really did not how movies worked. I followed what my director was telling me. I feel from then until now I have changed so much . I have evolved as an actor. I started doing more training and studying in acting. I did some theatre projects too.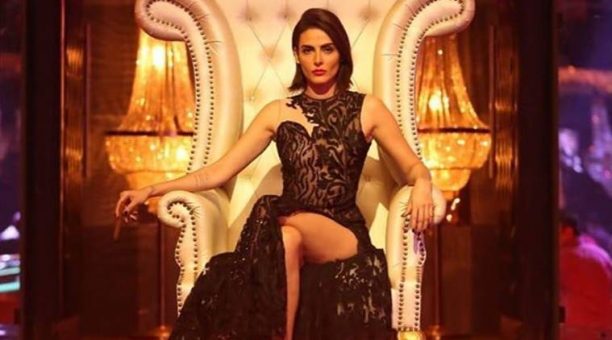 Tell us about your character Rehana?
The Casino was the first time I had the opportunity to work on a character. The role I am play Rehana, she is such a grey character. She has so much in her personality. She is very strong and she knows what she wants and she knows how to get it. She know that she is a beautiful woman. There's a lot of ups and downs for her. Because it is a web series, the way of shooting web series is very different than shooting movies so to keep that correct pace of when she is not yet powerful to how powerful she is is important. She is very smart and knows how to make her moves and make them at the right time. This is the first time ever that I have gotten so lucky that I had so much time to work on a character.
How did you become her for this series?
The first thing I did was try not to judge her because in real life I don't know people who are like Rehana. To understand her – her desire is important and the pain that she is going through. One thing I understood about her was that every time everyone thinks that she is done, that is where she starts and even comes back stronger. I think I learned that from Rehana, how to stay strong. How to focus on what is important.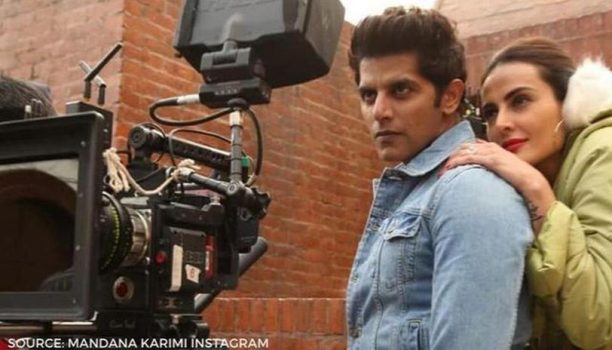 What was the experience like working on the show?
The shooting for the show has been absolutely fabulous and amazing. From my director to my co-star to the channel – everyone has been great. Everyone has been a big support. I had great time shooting but I also made some friends as well. It has been nothing but a beautiful, beautiful project to be a part of. I have learned so much. It has changed my life.
If you were at home, is this the sort of show you would binge?
Yes, of course! When you see the trailer there are so many interesting characters. It has so many amazing actors. The show looks stunning with the way the channel has packaged the show! I like the songs as well. Especially 'I Am the Queen'. I think you have never seen anything like this overseas.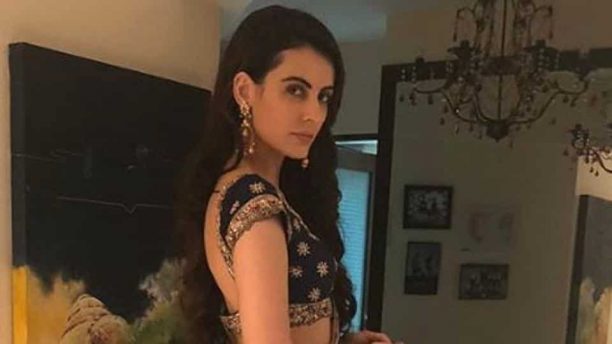 Any advice to anyone who wants to go out and try something be it acting in movies or anything?
My advice to anyone that wants to become a part of movies or anything, is for me for films, I realized how important education is – to study and educate yourself on the job that you want to do. It is very important – it does not matter what your job is – the moment you know the techniques and you study it just helps so much. And if you are good at doing it, you have that talent and if you put your education next to the talent it is a deadly combination. I realized that from my first film until now.
You also have to realize you are entering a very tough business and a very tough industry. Yes, nothing is easy in any industry in any job… But in movies and acting there is a lot of rejection. Just as an example: I feel I did a really good job in The Casino and the project looks fantastic, but the audience, you never know whether they are going to like the show or not like the show. You know, there is so much rejection, you must understand that, even the biggest stars some of their movies have not done well. You can't really get upset. You need to understand there is going to be rejection every single day. I have been rejected for I don't know how many projects. But that shouldn't stop you from trying for what you love! It shouldn't stop you from giving it a chance because if this is what you want to do, and you go through all that… the high and the satisfaction that you get when you see your project on a screen – it is just the best feeling!
What do you have coming up next?
I was supposed to a part of two projects with Zee5 but it all depends on the lockdown when we can resume shooting. I have one Punjabi song that should be releasing. Then I have a movie [Coa Cola] with Sunny Leone, which we shot last year. We still have one song left to shoot so whenever that is going to happen that is going to be my next release.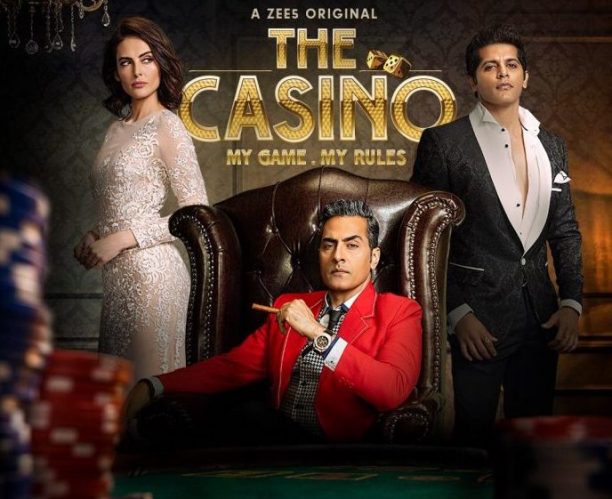 Why should people tune in to The Casino?
Hmm, because it is a place filled with a lot of love, lust, a lot of drama, a lot of glamour and a lot of interesting characters. These days are quite tough on everyone and The Casino is one of those shows where it kind of takes your mind off what is happening. It is a beautiful show. I hope all of you guys watch and continue to watch. I hope you love my character.
The Casino is streaming on Zee5 now! We ceratinly are going to check it out!