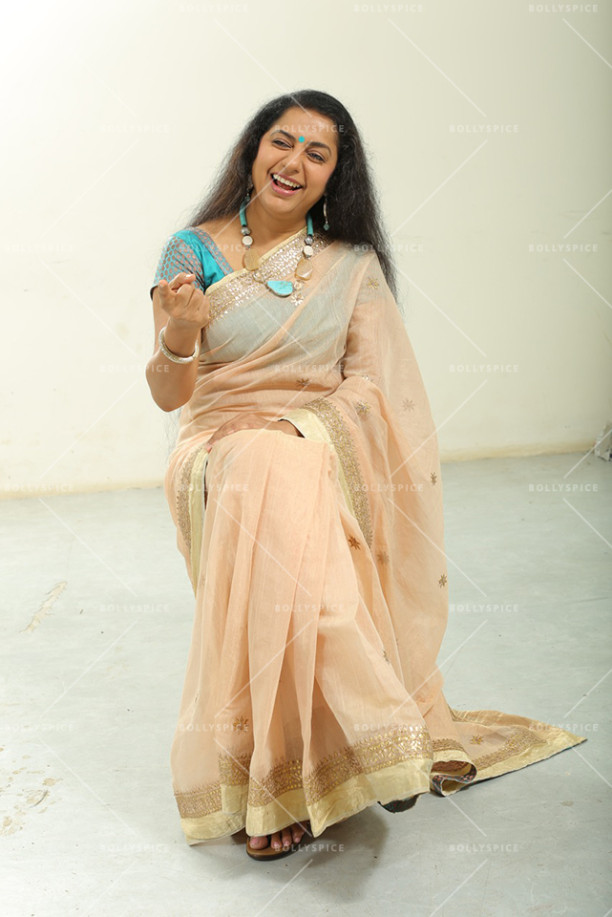 Wife of acclaimed filmmaker Mani Ratnam and noted actress, Suhasini Ratnam, is all set to step into Bollywood. The actress is making her debut opposite Naseeruddin Shah in Anu Menon's Waiting that is slated to have a world premiere at the Dubai International Film Festival (DIFF) on December 11. Interestingly however, the director reveals that Suhasini, who has acted in over 50 films in the South and even won a National Film Award for Best Actress for a Tamil film, required a little persuasion from her filmmaker-husband before she accepted the film.
Anu says, "Suhasini was shocked when I offered her the role of Naseer's wife. She said that the only time she had ever spoken in Hindi was with a Bihari cook." The director reveals that in the film Suhasini's character speaks a mix of Hindi and English with a strong South Indian accent. "She used to take the script home and write all the Hindi lines in Tamil, learn them by rote and come to the sets word perfect," adds the director.
Anu shares that she has drawn extensively from personal experiences for Waiting. "I was in a similar situation with my father but the film is not a literal account. It focuses more on the shock we feel and moving on. Eventually the shock and sadness disappears and people continue to drink their coffee," says the director who'd made her debut in 2012 with the rom-com London Paris New York.
Waiting, which is Anu's second film, also reunites Naseer with Kalki Koechlin four years after their film That Girl In The Yellow Boots. In Waiting the two find themselves in a strange relationship with both their spouses comatose in a hospital in Kochi. The story follows the two characters through a crisis situation, the relationship unfolding with quiet humour.
Besides, Naseeruddin Shah, Kalki Koechlin and Suhasini Ratnam, the film also features Arjun Mathur as Kalki's husband and Rajat Kapoor in the crucial role of a doctor.