In theaters now in the US and opening in the cinema today in the UK is The Hundred-Foot Journey. Produced by Oprah Winfrey, Steven Spielberg and Juliet Blake, the Lasse Hallström (Chocolat) directed film stars Academy Award winning actress Helen Mirren, veteran Indian film actor Om Puri, Manish Dayal and Canadian-French actress and television personality, Charlotte Le Bon.
First the trailer to whet your appetite:

http://youtu.be/_kgUXVQiJYs
Manish Dayal, who plays the lead role of Hassan Kadam, sat down to answer a Q and A and gives us the inside look into the story and the making of The Hundred-Foot Journey.
Apparently the actor auditioned by accident, "I stumbled into the audition by accident and ended up reading for a part in an untitled film, or so I was told. Then I was called back to do several different takes and read multiple scenes and soon after that I got a call from Lasse Hallström wanting to meet with me. He asked me to pick a restaurant in New York so I chose one of my favorite Indian restaurants and we talked for hours about the story and about food as well."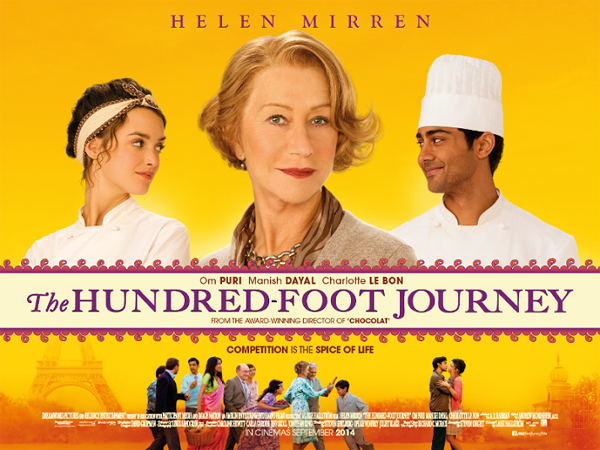 The film is based on Richard C. Morais' international best-selling novel The Hundred-Foot Journey, which Dayal read to really get a feel for the character and the story, "I read the book right away. It fascinated me in so many ways and I wanted to make sure I had an understanding of who these people were and the world they lived in. It was especially great getting to meet Richard Morais because here is this individual who created my character and I was able to ask him anything. He told me how he came to write the story in the first place, where everyone came from, his experiences with people in his life, his time in India and how the combination of all those things resulted in the story he ended up writing."
He says it was the character that drew him to the film, "Hassan is a very genuine kind of guy.  There's a humility to him and he's somewhat naïve as well. It's a fish out of water story in every sense. Just having the chance to portray this character, a man who begins this incredible journey and along the way is able to change the lives of so many people, was amazing."
Saying the movie is 'about so much more than cooking,' Dayal added, "Cooking is the glue of the story, but the story is really about different people and cultures and how they interact and learn from one another. I mean you have this young Indian immigrant and this posh French restaurateur which is just such a bizarre combination, and I think the way their friendship develops is so powerful to witness."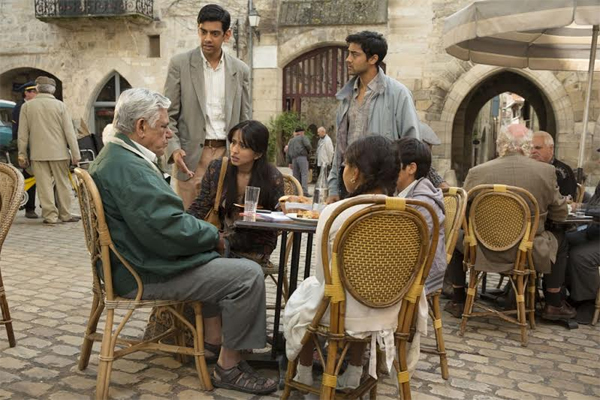 Revealing some of the story he said, "The family ends up in a small village in the south of France when their car breaks down. There they discover an old house which would make a perfect restaurant, and which happens to be across the road from a famous French restaurant called Le Saule Pleureur run by Madame Mallory (Helen Mirren), which ends up posing a huge challenge for them."
Of course, opening the restaurant right across the street causes a clash between Madame Mallory and Papa Kadam, "You have these two very different cultures coming together, fighting for the same thing, their restaurant. Their tastes in food are wildly different, and they each feel challenged by the other. Papa feels like he is being chased out of town again, as they were in India and Madame Mallory feels as if her culture and her restaurant's history are being trampled on by foreign invaders. It is these two perspectives coming together which sets off a feud, and they are both fighting for their culture, their families and everything they represent."
His character eventually goes to work for Madame Mallory, "Madame Mallory knows that Hassan has a special gift and thinks he can help her restaurant get another Michelin star. So she offers to school him in the art of traditional French cuisine, which he is eager to learn. But it means leaving his family and the Maison Mumbai behind, so it's a big step for him."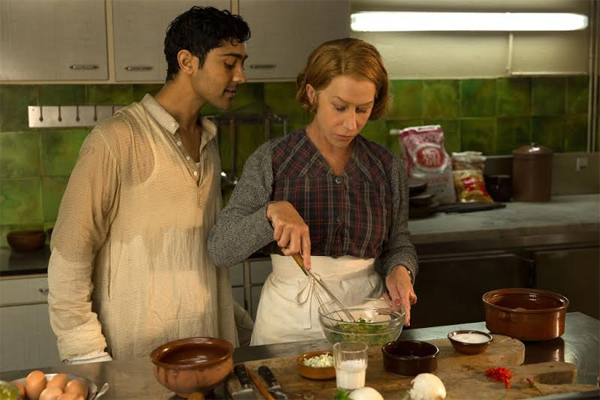 Talking about acting opposite Oscar winning actress Helen Mirren, he said, "At first I was intimidated, but I was curious to see how she operated on a set. She's insanely talented and truly a great actress, but is a really fun person to be around as well. I can totally be myself and make jokes with her. We talked a lot about the story and about what our characters would do in this scene, etc., and we had two very different perspectives, but it was cool to see what the other person was thinking."
Dayal's character Hassan falls in love with Marguerite played by Charlotte Le Bon, "Marguerite is a young woman from the village who helps them when their car breaks down, and Hassan is immediately smitten. She is the sous chef in Madame Mallory's kitchen, and is beautiful, funny, smart and charismatic as well. Plus she knows all about food, which fascinates him. Marguerite has feelings for him, too, but is wary of him at the same time. And once they are both working in the kitchen at Le Saule Pleurer, she begins to view him as her competition."
Working with Charlotte Le Bon was really fun and easy, "What's so great about Charlotte is that she has this amazing energy which is almost magnetic. She has a really funny sense of humor which knows no boundaries, and we both have similar sensibilities which made working together really fun and easy."
Playing Papa Kadam is esteemed actor Om Puri and Dayal said acting opposite him was huge, "I've always been a fan of Om Puri, so the opportunity to work with him was huge for me. He is a rascal, a peer, a mentor and a really, really loving person. He couldn't be any better suited to the character he's playing, and he brings life, charisma, heart and intelligence to everything he says both on camera and off. We were able to spend a lot of time together and laughed whenever we did. He cooked for us every weekend, which really helped create a family environment for us and made our bond on screen that much more believable."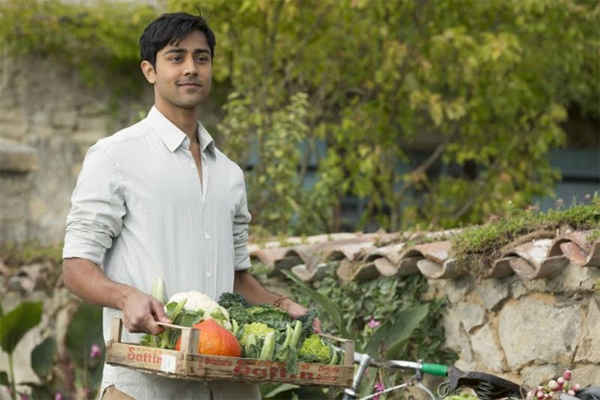 Dayal had nothing but praise for director Lasse Hallström, "Lasse was great to work with. He completely trusts his actors' instincts and respects just how much actors can bring to the story. He is smart and very perceptive, and whenever he makes a suggestion or changes something it always improves the scene. He's got a handle on each character and every scene in the film and he always keeps an open dialogue for anything and anyone."
Of course playing a chef he had to learn how to cook like a chef, "During pre-production I worked with Indian and French chefs to experience first-hand the differences. And in Paris I worked with an Indian chef so I could see an Indian chef with a French influence, and there really was a French influence in his cooking style. "
The actor also gave us a little bit more about the story and the moral of The Hundred-Foot Journey, "Hassan is recruited by a Parisian restaurant and moves to Paris. It's in Paris that he ultimately realizes the things in life that are important to him. The moral of the story is that there's no place like home, and it is food which ultimately brings Hassan back to the village, his family, Madame Mallory and his first love Marguerite."