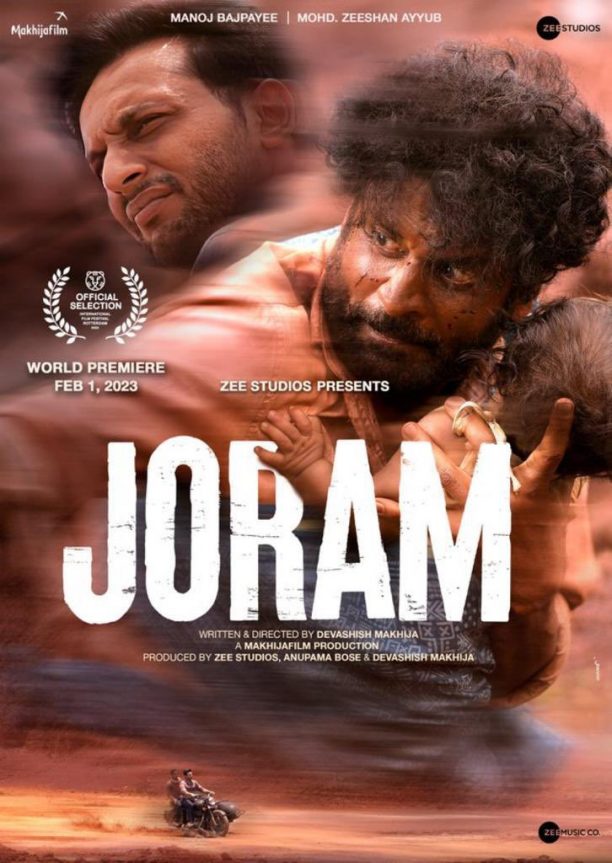 Starring the always brilliant Manoj Bajpayee, Joram, directed by Devashish Makhija, had its World Premiere at the 52nd International Film Festival Rotterdam (IFFR) on February 1st and received an overwhelming response from the audience.
A survival-thriller about a displaced indigenous man, Joram stars Manoj Bajpayee, Mohammed Zeeshan Ayyub, Smita Tambe and Megha Mathur. It also features Tannishtha Chatterjee and Rajshri Deshpande in special appearances.
The premiere was attended by the cast and crew including director/ producer Devashish Makhija, actors Manoj Bajpayee, Mohammed Zeeshan Ayyub, Smita Tambe, producers Shariq Patel, Ashima Awasthi, Bhumika Tewari, and Anupama Bose.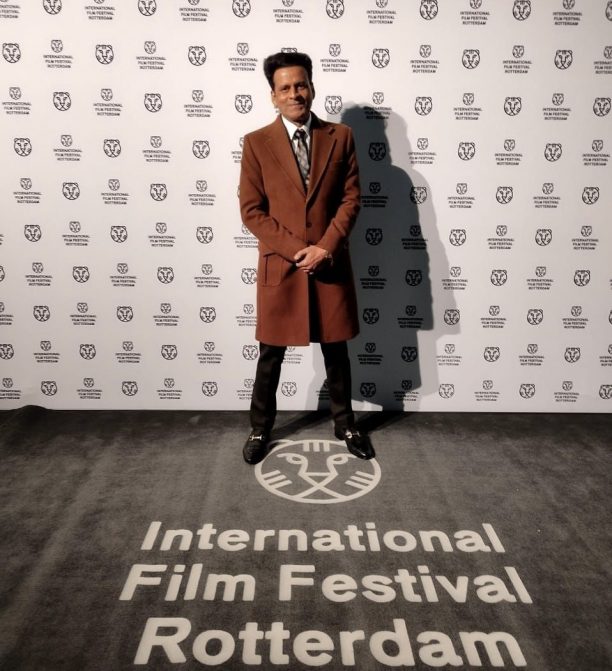 Actor Manoj Bajpayee says, "I am touched with the overwhelming response we received for 'Joram' at the International Film Festival Rotterdam. I am pleased to know that the riveting survival story of 'Joram' and its intricate characters struck a chord with those who watched it. It was an honour to have been a part of the grand event in Rotterdam. I was fortunate to meet other critically acclaimed filmmakers whose films I would be interested to experience. On behalf of director Devashish Makhija, Zee Studios and all those involved in making 'Joram' I express my gratitude to all those who supported and shortlisted our film for viewing at your prestigious festival."
IFFR returns with this edition to play as a bigger, robust on ground festival after 2 online editions in 2021 & 2022 because of the pandemic.
Joram is Devashish's third collaboration with Manoj Bajpayee, and his third film to be screened at IFFR after Ajji and Bhonsle. The film was also part of FBR section of the Viewing Room at NFDC's Film Bazaar, 2022.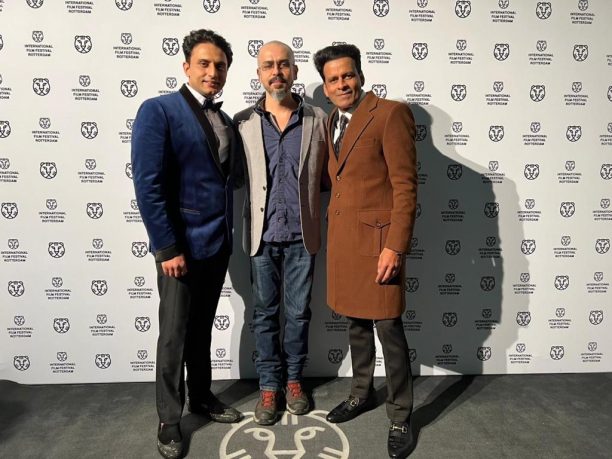 Joram director and partner, Makhijafilm, Devashish Makhija says, "It is a privilege for a film to have its first ever public screening before an audience as engaged, enthusiastic and emotional as the one at IFFR. With a take-off as energising as this, we are hopeful 'Joram' has found wings that will help her soar."
Shariq Patel, the CBO, of Zee Studios says, "Thrill and drama power packed with great screenplay make the artillery for Joram. We are elated over the selection at IFFR. We are dedicated towards backing content-driven films that leave an international mark."
Actor Mohammed Zeeshan Ayyub says, "It is an absolute honour to witness 'Joram' being received so wonderfully by an equally perceptive global audience at the Rotterdam festival. This project is a dream come true in terms of the story and talent involved. So it's assuring that stories told with honesty have an audience across the globe".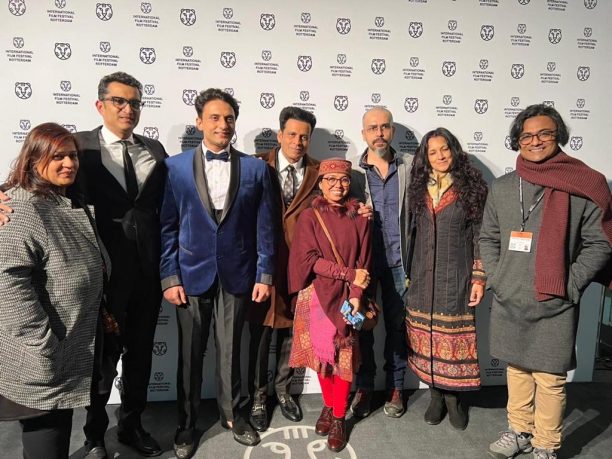 Producer & Makhijafilm's Managing Partner Anupama Bose says, "It's exhilarating as well as humbling to have my debut feature as a Producer premiere & be appreciated at the prestigious IFFR. Gratitude to the Universe! Fingers crossed for the journey ahead… for Devashish & all of us at Team Joram."
Presented by Zee Studios and produced by Zee Studios in association with Makhijafilm, Joram is all set to be released this year.