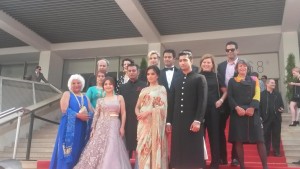 Masaan was highly appreciated at the recently held Cannes Film Festival.  The movie starring our very own Richa Chadha had the audiences left all teary. As the lights came on after the film's premiere, there was a moment of silence and the audiences roared with appreciation and applaud which went on for 5 long minutes  The most proud moment of the team was when they got a standing ovation too.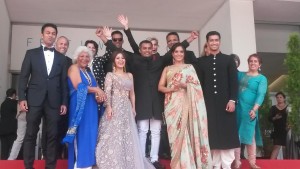 The director and his actor Richa were left speechless. Tears rolling down their eyes with the kind of warmth the film received. Richa was ecstatic in having gotten this response yet again. History seems to be repeating itself, when the actress went to Cannes for film Gangs Of Waseepyuer she was welcomed in similar way. Social Media has been buzzed with the reaction the team Masaan has been getting at the festival.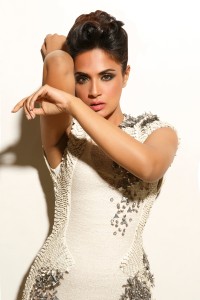 Richa Chadha said of the experience,  "I saw the film for the first time. It was such an overwhelming response that the director Neeraj and I broke down. We were remembering the long journey that the making of this film was.  There was a standing ovation that lasted 5 minutes. It was very humbling."
Masaan then went on to win the Fipresci Award by the International Critics Society at Cannes 2015. We have seen this woman winning hearts one movie after the other. Richa Chadha – the modern day woman of substance have made her way through the Indian cinema from some wisely chosen roles. After her applaud winning performance in Masaan, Richa is predicted as the next big package of year 2015.
The trailer of the movie has already garnered great amount of attention in India with people appreciating the small glimpse they have seen of Richa so far. Masaan has done what rarely an Indian film has done at the worlds biggest film festival. At this year Cannes ceremony Masaan was not only officially selected for the Uncertain Regard category but have also won the Fipresci Award by the International Critics Society in the Best Film in the category for 2015. This is indeed a moment of pride for India.
Look forward for some hard hitting story with power packed performance by Richa – Sanjay Mishra and Vicky Kaushal.
Kudos to the whole team to make India proud yet again in the world of cinema.