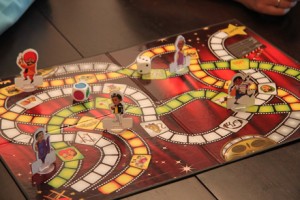 For all those who just cannot get enough of Bollywood, you can now experience the 'filmi' magic in a newly released board game titled BollyStar. The game has been created by Mazaa Inc, a Canadian company which refers to this fresh invention as "Snakes and Ladders meeting Trivial Pursuit – Bollywood style!" Mazaa Inc's primary mission is to promote South Asian culture and entertainment. Surely, BollyStar is one great way of doing this!
For anyone who is wondering what this Bollywood themed game is about, here is a brief explanation which provides you a gist of what you can experience whilst playing it. "Players choose their favourite character, answer trivia questions from five categories, testing players' knowledge of the industry, movie dialogues and song lyrics, while encountering potential 'rewinds' and 'fast forwards' along the way. Run into the baraat and you can dance your way forward, but getting caught in the auto-rickshaw breakdown will force all players to rewind. The first player to reach the director's chair is the next BollyStar!"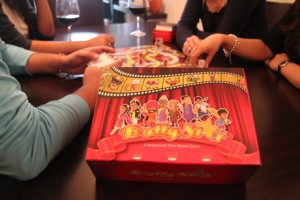 Co-creator Lata Wadhwani commented on why she and her entrepreneurial partner and sister Zenia Wadhwani chose to create this innovative board game. "Two things we found entertaining while growing up were Bollywood films and board games. A few years ago, it dawned on us that these two sources of hours of fun had never intersected. And so BollyStar was born."
Zenia Wadhwani added further that they are confident the game will be popular not just in Canada, but worldwide! "BollyStar isn't just for those who have grown up watching Indian cinema; Bollywood's international appeal has attracted such diverse audiences that we expect the game to be played in Moscow, London, New Jersey and of course, Toronto."
You can purchase BollyStar for an introductory price of just $25 online at www.mazaa.ca. Grab one today and then experience Bollywood like never before!