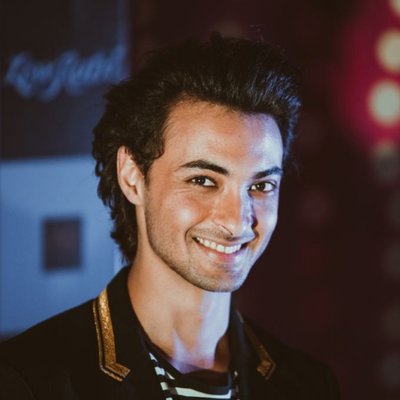 Aayush Sharma is set to make his Bollywood debut in the much-awaited rom-com LoveYatri A Journey of Love, produced by Bollywood legend Salman Khan.
Bollywood debutant Aayush Sharma is gearing up for his first film release. The 32-year-old is facing the camera for the first time but has already amassed a decent fan following on social media with over 109k followers on Twitter and over 360k followers on Instagram.
He stars in LoveYatri, a Gujarati themed film partially filmed in London earlier this year. If you walked past City Hall a few months ago, you may have seen hundreds of dancers performing traditional Garba steps on Potters Fields Park with the backdrop of Tower Bridge. Right there in the middle was Aayush Sharma, performing his first big Bollywood sequence.
Speaking exclusively to BollySpice, Sharma told us about his experience filming in the English capital: "I've been to London before but discovered some nice places while filming here. It was almost like a holiday filming here for Loveratri. It didn't feel like work."
He added: "The public in London was brilliant when we shot outside City Hall. They were very loving and patiently waited for selfies. I felt lucky to be getting so much love even before my first film is out."
Aayush wasn't alone while he filmed the big dance number in London. While his co-star Warina Hussain was present, the actor was more nervous about his in-laws, Sohail Khan and Arbaaz Khan – brothers to Salman Khan, were there for a guest appearance in the film.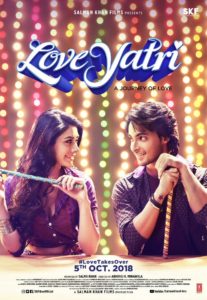 He said: "I was very nervous. It's very different for me to perform in front of family. I always tell my wife not to come to the filming location. I just get conscious. When she is around, I ask her for opinions after every shot. I've asked her now not to visit the set anymore as I feel the need to have her approval. That is distracting. Sohail and Arbaaz really supported the film by having cameos. It was very exciting to shoot a song with them and I forgot that they are family but just felt that I was lucky to have Sohail Khan and Arbaaz Khan appearing in my debut film."
Speaking about coming on board to play the lead role in LoveYatri, Aayush revealed how the process started with him assisting on a few films starring Salman Khan. He revealed: "I worked on a few of Salman Khan's films starting with Bajrangi Bhaijaan, Prem Ratan Dhan Payo and then Sultan. I met my director Abhiraj during Sultan, who was an assistant director. He keeps lying that we bonded on set, but he was very strict (laughs)."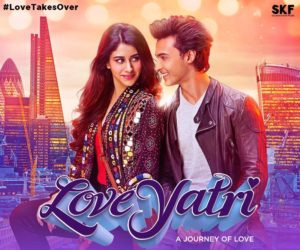 "I then worked on Tubelight and during that time Abhiraj approached Salman with a script he wanted to direct and asked for me act in it. Salman liked it and asked me to hear a narration as well. I was unsure at first but simultaneously intrigued as the film was Gujarat-centric and I'd never been to that part of India, neither did I have any cultural knowledge. I did feel a connect with the character though. I didn't have to put on anything to bring the character to life as it was very much like how I am as a person," recalled the actor.
LoveYatri A Journey of Love releases in UK cinemas, with English subtitles, on 5th October.