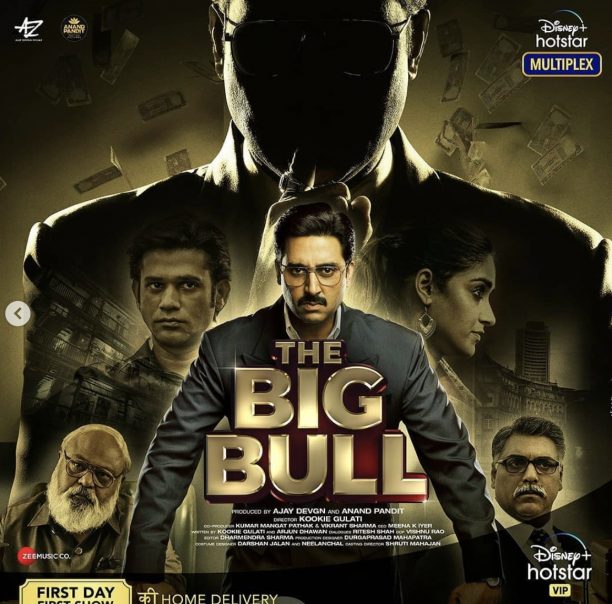 The Big Bull, starring Abhishek Bachchan, Ileana D'Cruz, Nikita Dutta, Soham Shah, and more is all set to release on 8th April 2021. Directed by Kookie Gulati, The Big Bull is a crime drama is inspired by some of the shocking financial shifts from the late 80s and 90s.
ICYMI check out the trailer 

Abhishek revealed earlier as soon as heard the narration he said 'yes' right away because he felt that it is a fantastic film with such a great character for him to play.  
See what went behind the scenes as we hear from Abhishek Bachchan about his character of a stockbroker Hemant Shah, the story of the film plus some fabulous behind-the-scenes from the set!

As for the director he had nothing but praise for the actor, "Abhishek has that kind of experience and depth in acting so when his name came up I jumped at it. Working with him, I realised he is not only a smart actor but also an aware person. He brought in tremendous sensibility to the character," Gulati said to PTI.
We also have a special video about Nikita Dutta As Priya

Plus Sohum Shah as Viren

Earlier we presented the director's vision video that also featured Ajay Devgn, now just to get you even more in the mood we also have a video about creating the world of THe Big Bull in the 80s and 90s, in which of course Abhishek Bachchan takes part.

The movie is all set to stream exclusively for the subscribers of Disney+ Hotstar VIP and Disney+ Hotstar Premium on 8th April 2021 and we can't wait!