Priyanka Chopra is adding another cool avatar to her impressive list, that of voice over artist and it is for a Disney animated film. "Disney's Planes" is an action-packed 3D animated comedy adventure featuring Dusty (voice of Dane Cook), a plane with dreams of competing as a high-flying air racer. But Dusty's not exactly built for racing—and he happens to be afraid of heights. So he turns to a seasoned naval aviator who helps Dusty qualify to take on the defending champ of the race circuit. Dusty's courage is put to the ultimate test as he aims to reach heights he never dreamed possible, giving a spellbound world the inspiration to soar. "Disney's Planes" takes off in theaters on Aug. 9, 2013.
Directed by Klay Hall, the film features an outstanding cast with the voices of Dane Cook, Stacy Keach, Brad Garrett, Teri Hatcher, Julia Louis-Dreyfus John Cleese, Cedric the Entertainer, Carlos Alazraqui, Roger Craig Smith, Anthony Edwards, Val Kilmer, Sinbad, Gabriel Iglesias, Brent Musburger, Colin Cowherd, Danny Mann, Oliver Kalkofe, John Ratzenberger and Priyanka!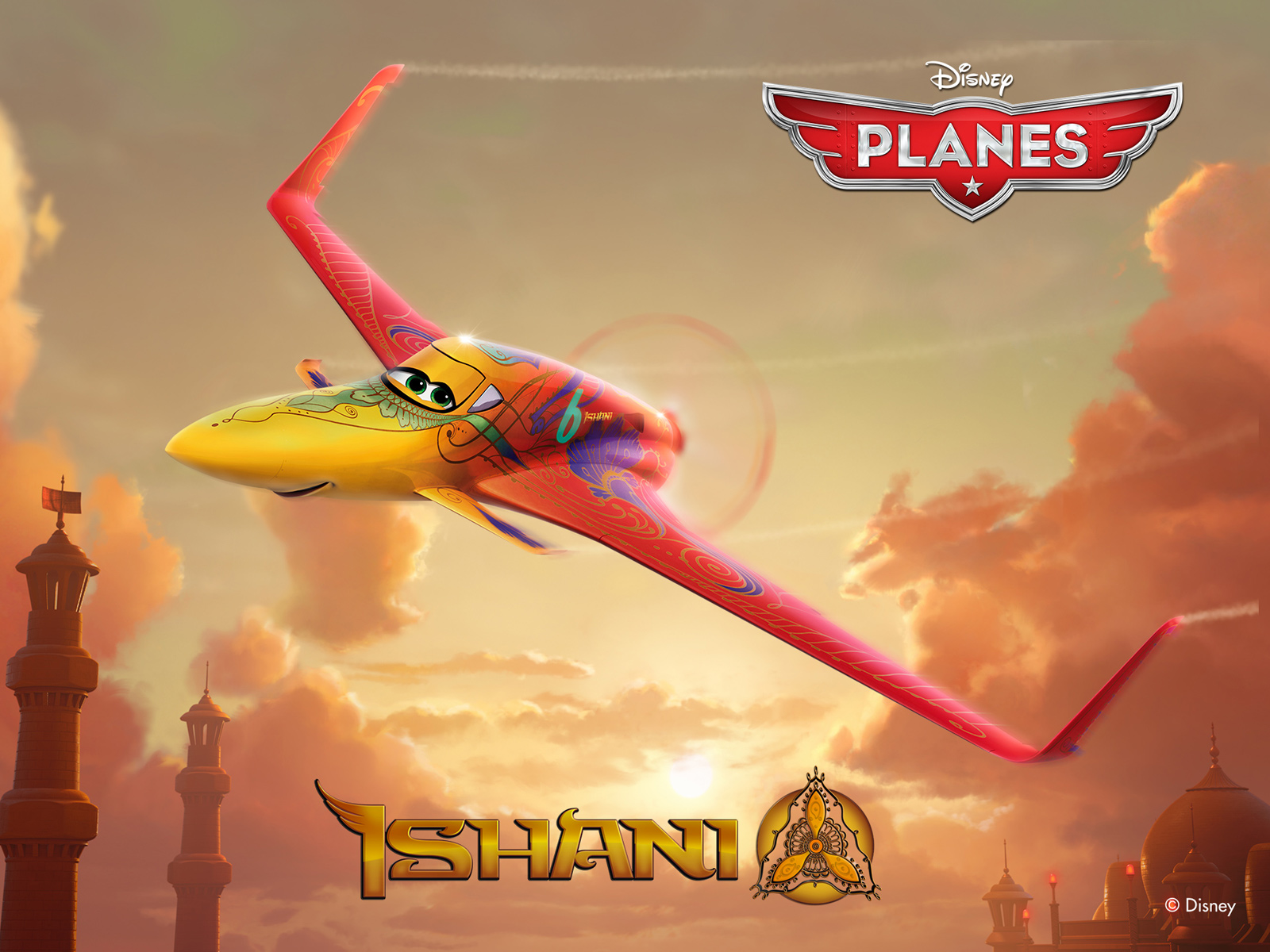 In the film, Priyanka voices the character of Ishani. Ishani is easy on the eyes, but ruthless in the skies. She is the reigning Pan-Asian champion from India. Thanks to her high-speed competitiveness and notable talent, she has amassed more than a billion loyal fans—including one rookie racer who turns to her for guidance. Exotic and mysterious, Ishani is full of surprises, but always has her eye on the prize.
Check out this cool new avatar for the actress – meet Ishani in true Bollywood style!
Website: Disney.com/Planes
Facebook: facebook.com/DisneyPlanes
Twitter: twitter.com/DisneyPictures