Breakaway is a cross cultural family comedy set in the Indo-Canadian community in suburban Toronto, Canada. The film tracks a young man struggling between traditional Indo-Canadian family expectations and his dreams of hockey stardom. Breakway, full of love, color and fun brings to the life the coming of age of a young man and gives further insight into the immigrant family experience. It brings a clash of Bollywood entertainment to Canada's favorite sport.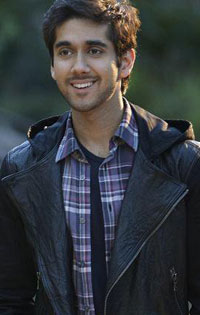 Rajveer Singh aka Vinay Virmani
A second generation Indo-Canadian, Rajveer is a young man who is struggling to find himself. A talented ice-hockey player, Raj has been obsessed with the sport his whole life. A recent college dropout, Raj has not lived up to the expectations of his father nor is his lifestyle in line with teh dreams his father has for him. Raj, has one last shot at proving he's just as good as the best but before he can accomplish his dreams he must confront his obstacles and learn the true meaning of family, friendship, and love.