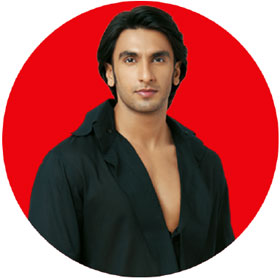 RICKY BAHL (Ranveer Singh)
The king of deception. He could be anyone from anywhere, if he chooses to be. You lay down the red carpet for him while he takes away everything you've got. Charming, handsome, smooth – the adjectives could go on… and so will his cons, until he comes up vs his match.

ISHIKA DESAI (Anushka Sharma)
The prettiest flower in any bouquet. Sweet, intelligent and suave. Ishika, the ultimate sales girl, can sell a man his own soul. Her counter has the cash registers ticking. A sucker for exploring new horizons and her can-do spirit makes her take up the challenge for the most difficult sales pitch of her life.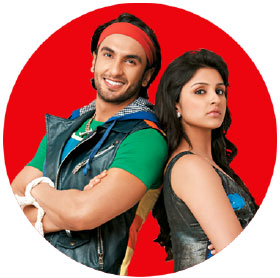 DIMPLE CHADDHA (Parineeti Chopra)
The big girl with the little imagination from Delhi. She steps out of her house to lose weight but loses her heart and her father's hefty bank balance. The bold, the colourful, the eye popping Dimple makes an arduous journey in search of her lost fortune, but finds adventure, friends and coming of age.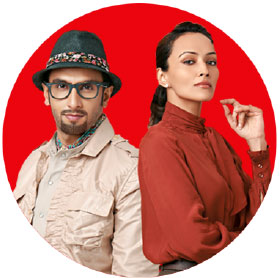 RAINA PARULEKAR (Dipannita Sharma)
The Mumbai Corporate Diva. The intelligent, hard working, successful woman who believes that gender is of no consequence in male bastions anymore. In desperation to impress her boss, she places her money and her trust on a mistaken identity. Desperate for retribution, she strategizes a strange and ominous plan.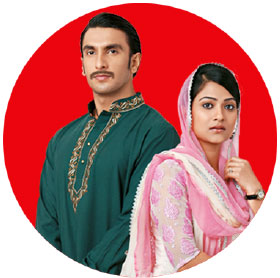 SAIRA RASHID (Aditi Sharma)
A conventional Indian beauty. Widowed at a young age, she is the heart and soul of her home, and also manages her family's cloth business in old Lucknow. Her always helpful and charitable nature puts her traditional business in grave peril this time. Humiliated and ashamed, she steps outside the boundaries of her home, looking for justice and reprisal.