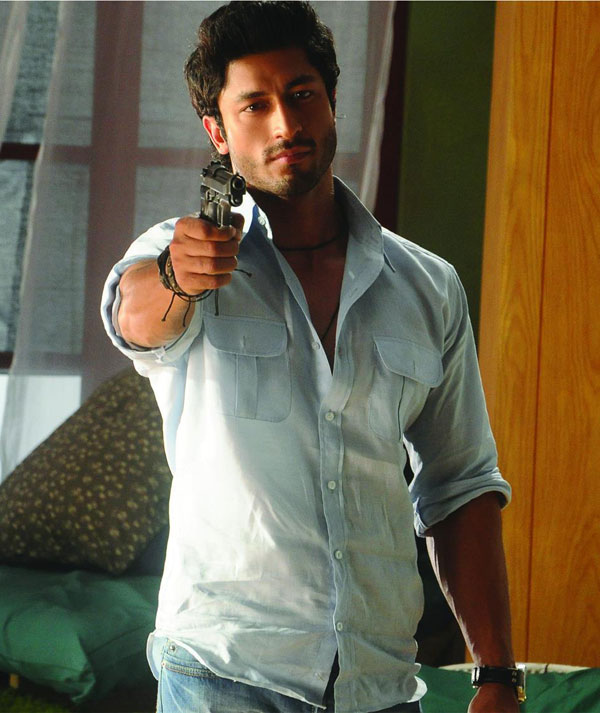 You may not recognize his name, but if you have been watching the promos for the action packed Force then we are sure you have taken notice of him. We are talking about the villain of the piece who is played by a newcomer Vidyut Jamwal. An expert in martial arts, he says he has been training for this role since he was about three. We got the exclusive chance to chat with Vidyut and had a great time talking about the film, working with John Abraham and his absolute favorite thing – action. May we introduce Vidyut Jamwal.
How did you become part of the film?
It was an amazing accident. I actually had been wanting to do action. They had been auditioning a lot of people in Bombay. I did not know about it because I was not in the city. When I came back somebody told me let's go meet the director. I met with him and he saw a small show reel that I had, which has action in it. He gave me a brief and said come audition for it tomorrow. I met him and it was all there. It was incredible.
Tell us about your character.
The character is called Vishnu. He is this very passionate guy who loves his brother blindly. Basically the killing of his brother drives him to insanity and results in revenge. He goes against the cops and that cop is Yashvardhan, which is the character played by John Abraham. So, yes there is a lot of bang bangs and a lot of fighting there.
Was it difficult to play him?
It wasn't really difficult. I just had to embody this character. I was just supposed to look good, feel good, be comfortable, dress up well. Then, of course, the action.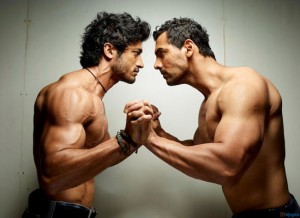 Tell us about working opposite John Abraham.
He is incredible. He knows a lot about bodybuilding and he knows how to get big. You know, it was quite comfortable actually. One of the best things about John is that he is always praising everyone around him. I think that makes everyone very comfortable. He really is a good guy. He is a good man actually.
Tell us about the action in the film because from what I have seen it is quite impressive.
That is my favorite topic to talk about. For me, I started doing action at the age of three. I used to live in an Ashram in the south of India in a place called Kerala. From there my journey was in to action, action, action and action. Finally I got a role offered to me where I could do any kind of action. Yeah, the action in the movie is incredible because Force is basically about hardcore action. We have done real action, we have not used cables, for me they haven't used cables at all and only on John for safety. The kind of action in Force is something that has never been done or seen in Indian cinema. I can really vouch for it, the kind of action we have done and how we have done it, the international cinema will sit back and say it is quite incredible.
Tell us about preparing and rehearsing for an action scene.
I gave an idea to the director. I said you know what I have done – an amalgamation of the south Indian martial art called 'Kalarippayattu', a bit of gymnastics, a bit of Kung Fu – so that is what I will do. I got ready a few things; I shot them and showed them to the director. We got a few guys from London and I trained them for about five days and then trained with them for two days. What you will see in the movie is about seven days of hardcore training. It is incredible action.
Working with Nishikant Kamat?
It was a privilege to work with him because he's an award winning director and well, a National Award you can't go further than that. It was incredible and very comfortable. The good thing about him is that he is a superb actor, very few people know about that. So for people like me, who are newcomers here, that was great. It was easy, I could relate to him. He is very patient. His whole demeanor when he comes on set is very calm and it makes everybody relaxed, so it was very good.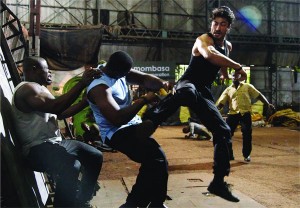 What did you find surprising about filming a movie?
What I found surprising was actually nothing, which honestly was the most surprising thing. Genelia surprised me a bit because when I used to see her off screen she is pretty… but the way she has come out in the movie is incredible. She will make a lot of men go weak in the knees. Actually nothing surprised me, but I think the people will get surprised when they see the action in the movie.
Just from the promos and posters, you have been getting a lot buzz and notice, so how does it feel?
(With a smile in his voice) How would it feel if someone gave you so much from that? It is feeling SUPERB! I am LOVING it. You know all of a sudden my phone won't stop ringing. Somehow I always wanted it to happen. It is an amazing feeling, but all the effort I have put in the action and all the number of years I have spent doing it I think is being paid. It is really nice. I am really loving it.
Tell us about the team of young boys you gave Martial Arts training too.
You know when I came to Bombay I wanted to do action that hadn't been seen before, because the kind of action I do you cannot create with a lot of people; people are not trained the way I was trained. I started going to the slums in Mumbai. There is this slum, which is the biggest slum in Asia called Dharavi. I went there and I just used to keep watching people doing martial arts. Who I thought was an above average human being I got them and I started making a team of these boys. I finally accumulated about twelve of them. Basically they do different jobs: like one of them sells books on the train, one of them makes these Indian burgers, one of them is a compounder in a hospital, one of them sells fish in the market, this is what they do, but when you see them in practice they are different human beings, they are above average beings. I gathered them, did a lot of superb action and they are actually in the movie. Actually they are the most integral part of the movie.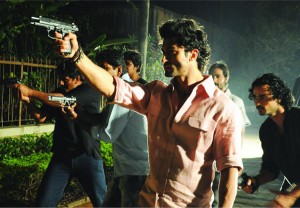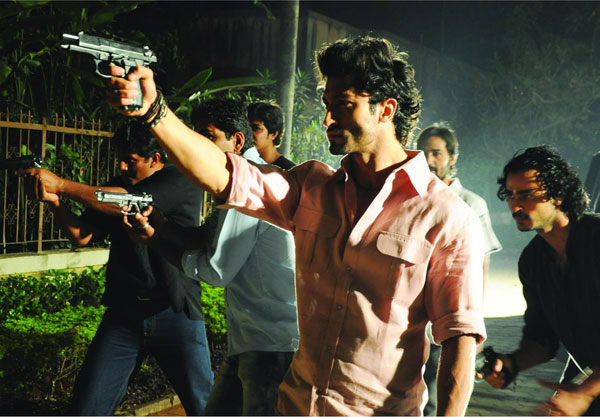 What do you think audiences are going to love about Force?
First thing's first – the action. You know, when I was young I watched Jackie Chan movies and I used to come out of the theater and I used to have this funny demeanor of mine that would just come out of me: 'I can fight anybody'. That's what happens when boys watch Jackie Chan movies. I am sure that is what is going to happen when people come out of the theater from Force. They also will love the music. When they see how the music goes in the story they will love every bit of it. You know they don't just have action in Force, they have that music, they have amazing romance, and they have a lot of beautiful people in the movie.
Speaking of the music, do you have a favorite song?
I love the first song (he begins to sing rather nicely) Khwabon Khwabon… I love that song. Every time I sit in my car this is the first song I play. It gets me going. It is incredible. Now every gym you go into in Mumbai they are playing it and I feel as if I am the one singing these songs. It is incredible feeling!
What are your hopes for the film and for your career after Force?
Honestly, Stacey my hope and if I am going to put it down it is going to sound funny. I haven't asked for so much rhapsodizing by people. Whatever is happening is incredible, whatever does happen is even better. I am hoping for the best, but I have a feeling it is going to be better than the best. I am just going with the flow.
Force directed by Nishikant Kamat and starring John Abraham, Genelia D'Souza and Vidyut Jamwal hits strong in theaters September 30th!