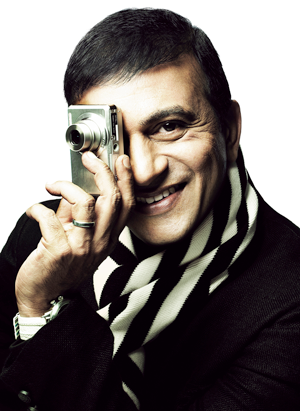 India's 'Fashion Guru', Prasad Bidapa, talks to Sarah Khan about his fascinating tryst with the modeling and entertainment industries in this exclusive interview given to BollySpice. Here are some excerpts from the interview:
You are known as the 'fashion guru' of India. Could you please let us know when and how your journey began into the fashion world?
At 17, in a bid to earn some pocket money while in St. Joseph's College, I started doing fashion shows for Jyoti Nivas & Mt. Carmel College in Bengaluru City. I used to earn the princely sum of Rs.300 for a show, which went a long way then. We had a lot of fun doing these shows, and it set the stage for what would come later.
How was your life before you made it big in the Indian fashion industry? What kept you occupied?
I ran a rather well known Boutique agency called the Design & Print Group for many years after returning from National Institute of Design (NID) in Ahmedabad. We specialized in Food & Fashion and ran an iconic office at No.1A MG Road in Bengaluru which Shobhaa De once referred to as the Crossroads of the World, for we had the most unexpected people dropping in and sharing their experiences with us.
When did your first national and international fashion assignments happen? Some details about that please.
Dinesh Hinduja of Gokaldas Exports was my major client, and we launched the famous fashion store The Wearhouse for him. He taught me practically everything I know about fashion, and it was he who started us off on seasonal fashion shows that were great learning experiences for us.
Was it easy or difficult for you to carve a niche for yourself in your homeland and in the international fashion industry, given the fact that being a fashion expert is a challenging job?
I was very bored of advertising by now, and we practically became one of India's first Event Management companies as we were regularly staging fashion shows all over the country. We quickly built up a reputation for doing spectacular shows and we moved into the Delhi & Mumbai markets very quickly. Till today, we travel like crazy and I love that part of my work.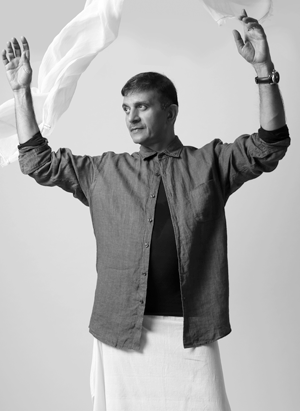 What are the enterprises conceptualized and founded by you? What kind of work are they involved in?
Prasad Bidapa Associates is our primary organization and we handle our Fashion Weeks, Shows and Events all over India through this company. Prasad Bidapa Model Management was started a few years ago in partnership with Zoheb Yusuf, who currently runs this organization with over 200 superb models who are trained and promoted by us.
Which are the most prestigious modeling and Bollywood events you've been a part of so far and what was your role in them?
The Kingfisher Fashion Awards was done for Vijay Mallya and this was the first ever important Award for the film Industry. Designers like Rohit Bal, Tarun Tehiliani, Abraham & Thakore and actors like Deepika Padukone, Anushka Sharma, Dino Morea, Bipasha Basu and John Abraham were all honoured here. I was the first to start the Men's Fashion Week in India and SABMiller supported us for this endeavor. Our Annual Megamodel Hunt is iconic for finding the best models in the country and we do the search in Indian cities like Mumbai, Hyderabad, Chennai, Mysuru & culminate in Bengaluru. The Karnataka Fashion Week is the only Fashion Week in the country that you have to be invited to participate in. This keeps the standard very high and our focus on promoting Khadi and the Heritage textiles of India has paid off big time. We have been currently retailed by the Rajasthan Government to present the Heritage Fashion Week in December this year, which will see a confluence of the top designers in India working with the Weavers and Artisans of the State in creating stunning new products.
Do you presently have any international collaboration linked with Prasad Bidapa Associates?
We work with Lalit Tehlan & Designer Rohit Bal in an international company called Pietra Dura. In a tie up with FTV worldwide, our Models are listed with 200 FTV Talent House agencies across the world.
Are there any awards and recognitions you've been honored with?
This year I won the Pride of Karnataka Award, and it was indeed a great honour to be recognized by one's own State.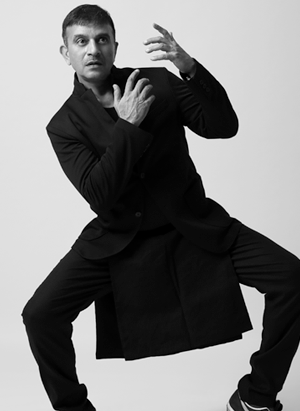 How is India's fashion market viewed worldwide? Do you see any scope for improvement in a particular area?
There's always scope for improvement in everything we do. Indian designers need to create a global product using Indian textile and craft skills. Many younger designers are doing this now, and it can only get better. 
Who are the most famous names identified and groomed by you?
Too many to name in the Fashion Fraternity, but in Bollywood I am very proud to be associated with Deepika Padukone, Anushka Sharma, Dino Morea, John Abraham and so many others.
How do you spot talents? What kind of qualities do you look for in them?
I look for good raw material that can be groomed and polished to perfection. This is a Gift, and I sometimes look at young people and have a vision of what they can be in the future.
Could you please share your words of wisdom with aspiring models and actors?
There's no substitute for hard work, and life in this industry is not an easy ride. You are what you eat, and there is no beauty without good health. Drink in moderation, say NO to drugs, lead a happy life and keep your mind always fresh. Love a lot, and laugh a lot!
Please let us know about your future plans and upcoming events both fashion and Bollywood lovers can look forward to in India and abroad.
We have Colombo Fashion Week in Colombo coming up next and as I love Sri Lanka and its people, we just love going there. The Rajasthan Heritage Week is a Mega Project for us and it's currently taking up all my time. We revive Men's Fashion Week soon.
Since you have a global presence, if somebody feels that they have the potential in him or her to become a successful model or actor, how can they get in touch with you?
You just have to email me at prasadbidapamodels@gmail.com.  We review all applications and our Mega training program happens every October. We train over 150 aspiring models over four cities and sign the best of them to our agency.