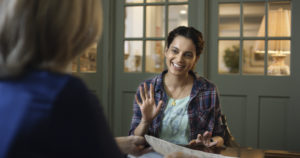 Kangana Ranaut's character in Simran revolves around Praful Patel, a girl who pursues happiness despite stumbling on the way . She does not wear feminism on her sleeves. She's aware that she's flawed and doesn't shy away from accepting it. While her journey navigates through family, conservatism, expectations, love, crime and redemption, she remains undaunted in spirit and never gives up while moving on a rocky path.
In 1995, Dilwale Dulhania Le Jayenge gave Bollywood a Simran, who's bound by tradition and harbours a desire to break free. The new-age Simran presents a protagonist, who attempts to broaden the metaphor of a girl with a deep desire to be free. The film's director Hansal Mehta says, "Praful is today's Simran -unapologetic, ambitious, free-spirited and desirous of independence beyond what her family already allows her. Hers is a joyous tale of hope, love, crime and redemption with a cracker of an act by Kangana. This is one of her best performances till date."
Simran, produced by Bhushan Kumar, Shailesh R Singh and Amit Agarwal, releases on September 15.