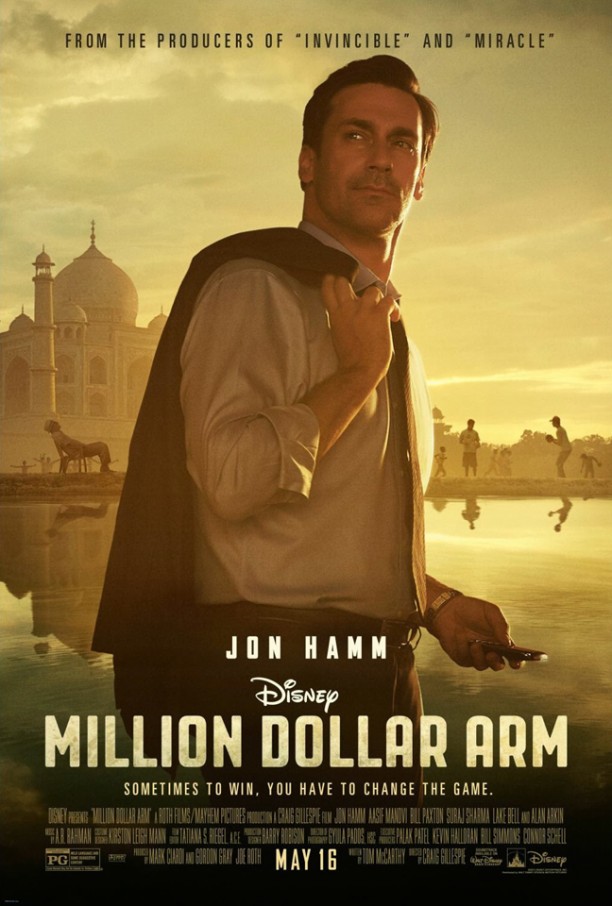 Cricket is by the far the most popular sport in India. Baseball is one of the most popular sports in America. India doesn't really play baseball and America doesn't play cricket. But there are two elements both sports have in common – batting and bowling. Both are multi-billion dollar sports and if we were to ask you this question: could cricket bowlers from India go over and bowl in Major League Baseball? You'll find the answer is yes!
Not only is it a yes, it actually happened to two guys from India. Both Rinku Singh and Dinesh Patel were from poor backgrounds. Singh was the son of truck driver and grew up with nine siblings in a one bedroom house. Whilst Patel's parents were so poor, he had to be brought up by his grandma. But guess what? In an astonishing rags to riches story, both boys got the chance to actually play Major League Baseball!
So how did it happen? Well back in 2008 an Indian reality television show was held called The Million Dollar Arm, which was aired on Zee TV. It was created and set up American sports agent J.B. Bernstein, whose quest was to find the fastest and most accurate bowler in India. Over thirty five thousand contestants entered, for a grand prize of $100,000. Only two guys won – Singh and Patel!
Amazing story, right? Well, Hollywood and Walt Disney Pictures have captured this amazing story on screen, which features Suraj Sharma as Rinku Singh, who you previously will have seen in Life of Pi. Not only that, our very own A.R Rahman has composed the soundtrack, which even features a song with Sukhwinder Singh. Interested? You have to check the film out.
Like all great stories, this one still has an ending to come. Both Singh and Patel are only in their mid-twenties and both are still playing baseball, so as they say the show must still go on. But who would have thought, such a simple concept – getting guys who can already bowl cricket balls, pitch baseball balls. Simple, but previously never tried. What next, Kabaddi players flying over to America to play American football? You just never know…
Million Dollar Arm releases in America on 16th May, but as a special treat, is released just before that in India on 9th May. Catch it if you can…