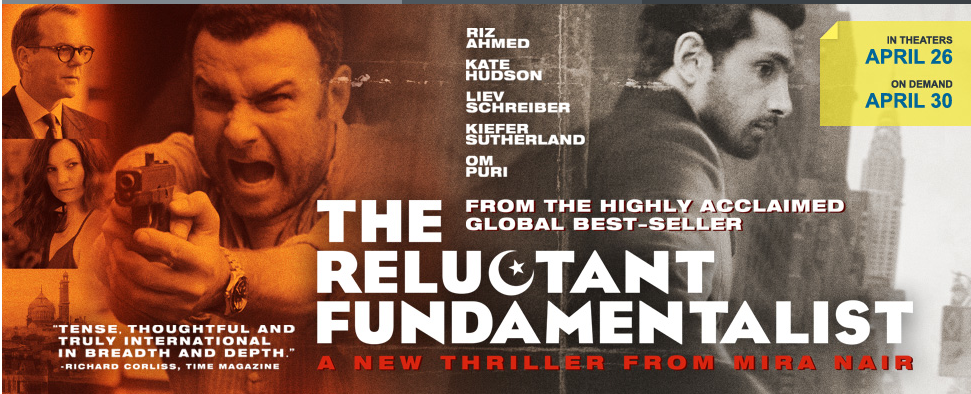 Oscar-nominated director Mira Nair's latest film The Reluctant Fundamentalist is already a box office hit in New York and Los Angeles and will now release in several other major U.S. cities today, Friday, May 3, including the San Francisco Bay Area, Chicago, Washington D.C., Dallas, Houston, Boston, Philadelphia, and Seattle. It is also all set to hit the UK next week and in India on the 17th. Starring Riz Ahmed, Kate Hudson, Kiefer Sutherland, Liev Schreiber, Om Puri, and Shabana Azmi, the drama is based on the best-selling novel by Mohsin Hamid. Showcasing at several prestigious film festivals, the film has won rave reviews from film critics with the Los Angeles Times saying "If there ever was a time to see "The Reluctant Fundamentalist," that time is here and now."
Synposis: We begin in 2011 in Lahore. At an outdoor café a Pakistani man named Changez (Riz Ahmed) tells Bobby (Liev Schreiber), an American journalist, about his experiences in the United States. Roll back ten years, and we find a younger Changez fresh from Princeton, seeking fortune and glory on Wall Street. The American Dream seems well within his grasp, complete with a smart and gorgeous artist girlfriend, Erica (Kate Hudson). But when the Twin Towers are attacked, a cultural divide slowly begins to crack open between Changez and Erica. Changez's dream soon begins to slip into nightmare: profiled, wrongfully arrested, strip-searched and interrogated, he is transformed from a well-educated, upwardly mobile businessman to a scapegoat and perceived enemy. With time, he begins to hear the call of his own homeland. Taking us through the culturally rich and beguiling worlds of New York, Lahore and Istanbul, The Reluctant Fundamentalist is a story about conflicting ideologies where perception and suspicion have the power to determine life or death.
The director sat down to give this very cool behind-the-scenes look at her latest film!
Riz Ahmed is winning raves for his performance as Changez. How did you cast this British actor/rapper into the role of a Pakistani in America?
 The most important thing always, for me, was casting Changez. It was a very tough role to be able to inhabit with finesse, familiarity and elegance. I find the combination of machismo and beauty in Pakistani men quite alluring. So I was counting on a charismatic Pakistani actor, or certainly a sub-continental one, someone who could move fluidly between the languages and disparate worlds with truthful ease, and have the skill to carry the movie on his shoulders. I wanted someone to swoon over. We were told of Riz and called him, he was in the recording studio but dropped everything and came over. I gave him the scene with his father at the wedding and I said, just read it. It was a cold reading but because of the time he just had to do it. And he did. It was so moving because he understood what Changez had done to his father. He understood shame and he understood honor. Those things are hard to explain. And the role was his immediately.
Can you tell us about your lead actress Kate Hudson and her character Erica?
We really fell in love with each other. We hung out for hours, which is something I never do. And then we went through many others and Kate kept sending me love notes. Then we got delayed and her baby came and she was available. It was meant to be. By then I had cast Riz. I couldn't film a female character I didn't want to be with. For the film, we reconceived her as a struggling artist, made more complicated by the privilege she has been born into, and wounded by a secret in her past. She is so immersed in herself, yet porous about the world around her, so much so that she doesn't see where art ends and exploitation begins.
 
How did you get Hollywood star Kiefer Sutherland on board and how crucial is his character Jim?
Kiefer was very passionate about our screenplay and immediately committed. Jim is a three-dimensional, complex person, not a cipher for everything wrong with the Western world's financial system. He represents many positives about Western society, particularly the clear-sighted way in which he sees Changez. Jim is the best of America. He comes from the America where somebody like Changez can come in with the wrong skin color, wrong last name, at the trickiest of times and still be treated brilliantly because of his mind. It was very exciting to have these parallels in our story between the fundamentals of money and terrorism. It is about how belief systems can subordinate ordinary lives. I wanted to think about belief systems and how they impact us.
 
Tell us about the music you used in this film.
Every film gives me a chance to explore a world of music. The poems of the Pakistani poet laureate Faiz Ahmed Faiz, beloved by my father, have become the heart of many songs in the film. His poems are put to music and we composed new versions of his poems. I went back to Pakistan and found Atif Aslam, the Kanye West of Pakistan, who is the nation's biggest pop star.
Tell us about how The Reluctant Fundamentalist portrays Pakistan, America, and the connection between them.
The joy of this film is that it reveals Pakistan in a way that one never sees it in the newspapers; with its extraordinary refinement, the searing poetry of Faiz Ahmed Faiz, its heartstopping Sufi music and ancient culture that is confident in fashion, painting and performance. This world is fluidly juxtaposed with the energy of New York, the ruthlessness of corporate America and through our hero Changez's love for the elegant, artistic Erica, a portrait of Manhattan society at the same exalted level once occupied by Changez's own family back in Lahore. Over the last few years, we have seen many films about the Iraq and Afghanistan wars, but always told from the American point of view. In our story, the encounter between the characters of Changez and Bobby mirrors the mutual suspicion with which America and Pakistan (or the Muslim world) look at one another. We learn that as a result of America's war on terror, Changez experiences a seismic shift in his own attitude, unearthing allegiances more fundamental than money, power, and maybe even love.
Here are some cool shots from the set of the film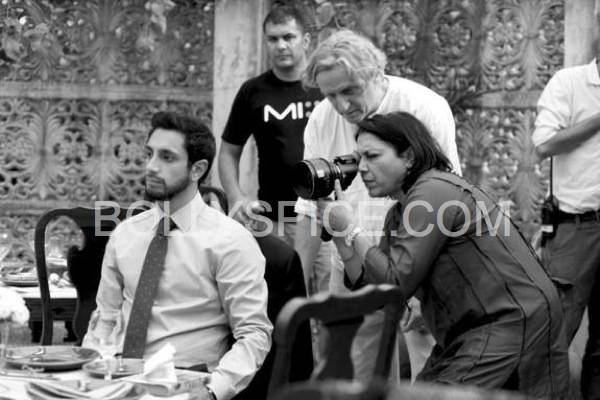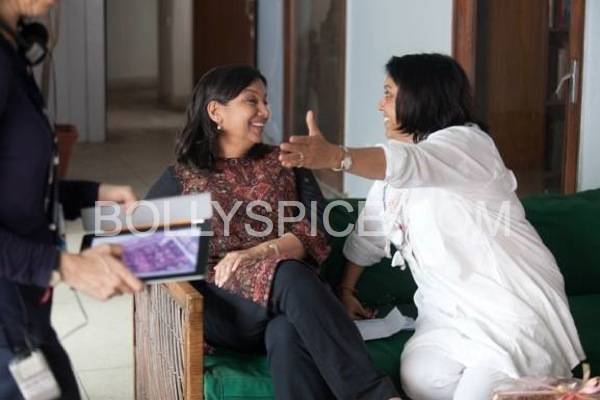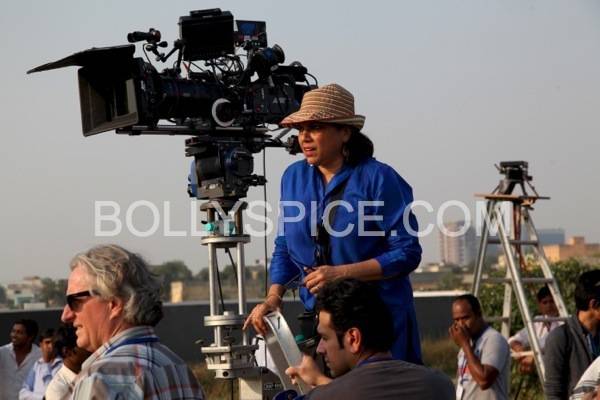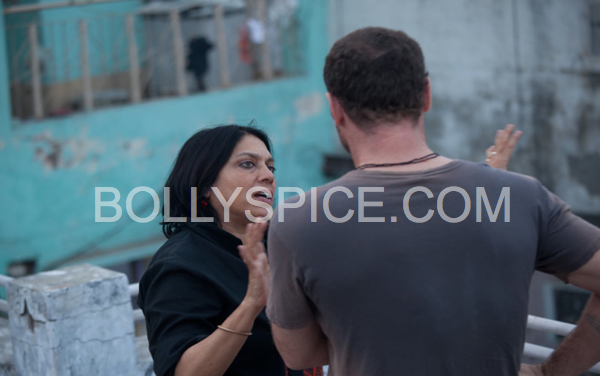 Check out the trailer of the outstanding film!