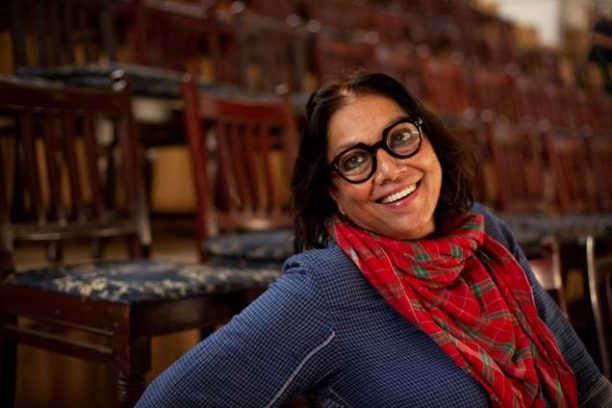 A SUITABLE BOY, directed by the brilliant Mira Nair (Monsoon Wedding, Mississippi Masala, The Namesake), is an epic tale of life and love set in vibrant 1950s India. The 6-hour miniseries, which is streaming exclusively on AcornTV, tells the story of a spirited university student who comes of age in North India in 1951, at the same time as the country is carving out its own identity as an independent nation and is about to go to the polls for its first democratic general election. The stories play out during this most tumultuous period and reflect the wider conflict between tradition and modernity at the time, as the series explores the country and its rich and varied culture at a crucial point in its history – through eye-popping, colorful scenes of ornate wedding and funeral ceremonies, religious festivals and rituals, passionate riots and political fights, and haunting musical performances. The film stars Tanya Maniktala in the lead role, Ishann Khatter, and the brilliant Tabu along with 113 other actors.
To set the scene check out the trailer

In the special Q&A, Ms. Nair talks about the story of A Suitable Boy, the cast, why she loved making a favorite novel into a series, and much more!
How would you describe the story of A Suitable Boy?
A Suitable Boy is a massive yet intimate saga of four interwoven families across northern India in the year 1951; four years after Indian independence from the British. It's an extraordinary tale of love and friendship across class and certainly across religion. Vikram Seth is able to reach the depths of human relationships - the heart, the mind, and love in all its peculiarities. It's universal and affects and relates to everyone. One level of our story is the journey of Lata finding herself, her own voice, finding love, and being loved. At the same time, India goes on its own journey towards its first national election. Besides the affairs of the human heart, what interests me in this story is the interweaving of the personal story of Lata and her family but also the political story of our country, finding its own voice.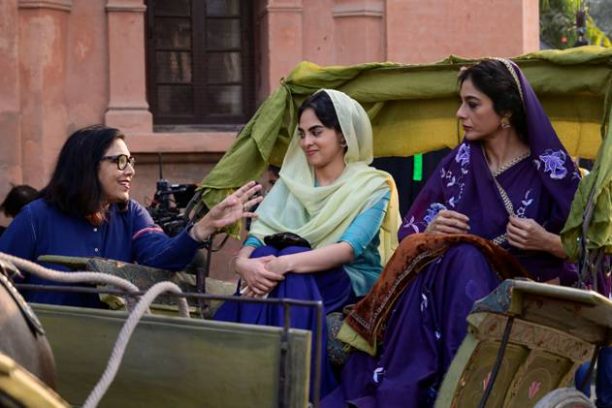 What was it about A Suitable Boy that made you want to film this epic tale?
 A Suitable Boy has been one of my favourite novels since the day it was written. I read it repeatedly and felt as if it was my best friend. I felt a sense of great companionship and understanding and a sense of evoking a time in India in which I longed to have lived. I just vowed to direct the adaptation of it but it was too big at the time for me to get my hands on it. It really gives me extraordinary pleasure and pride to have the privilege of directing this show because it is something that has inspired me so much. It also gives me this vast canvas as I have 113 actors in the show and six hours to let the story unfold. That's the way to make this show, it's not something that should be squeezed into a shorter story as it needs to unfold. It's so full of surprises and rhythms, where things need their time and their pace. I feel really privileged.
How did you cast the character of Lata and what has Tanya Maniktala brought to the role?
 I searched all over India to cast Lata and I must have seen more than 500 young women, and they were all extraordinarily talented. But when I saw Tanya Maniktala, I just knew this was Lata. She has a sense of wonder in her eyes, a sense of being curious about the world, and yet, a very self-possessed sweetness. That is very real and genuine and not acted. It was very difficult in modern India to find a young woman who had not seen the world, and so was protected from it, and yet had this intelligence about it.  
What has Ishaan Khatter brought to the role of Maan Kapoor?
 When I found Ishaan Khatter, which was almost a year ago, there was just no going back. He was Maan to the core and I knew I would have been so lucky to have him. It took some months until our show really got off the ground and he was confirmed as our Maan. We have a great relationship and he has a real understanding of the part. He worships Tabu who plays Saeeda Bai, the courtesan he falls in love with. I'm just thrilled that he is our Maan because I'm not exaggerating when I say that there was no other Maan, but Ishaan.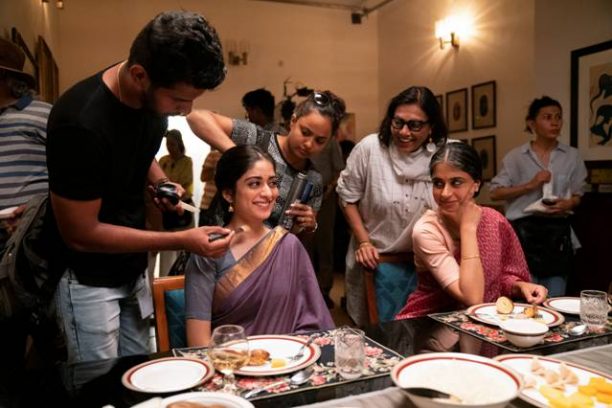 What have you loved about directing A Suitable Boy?
What I have loved about directing A Suitable Boy is reaping the great joy of telling a fantastic story with the finest actors that we have in our country. Any actor that I have loved and have asked to be in the show has said yes and has come along for the ride, from the genius of Manoj Pahwa, to the young Tanya Maniktala who is a newcomer to this game and is so beautiful in what she does. The range of actors in between is great and there was never a tense day, they brought their best to the set, whether they were newcomers or legends. We aspired for excellence and I do feel like we have done our absolute best–which is really what we are put on this Earth to do.
The first two episodes of the Mira Nair-directed series are now available to watch with new episodes debuting weekly through January 4, 2021. More information on Acorn TV is available at http://signup.acorn.tv where a free trial is also being offered.