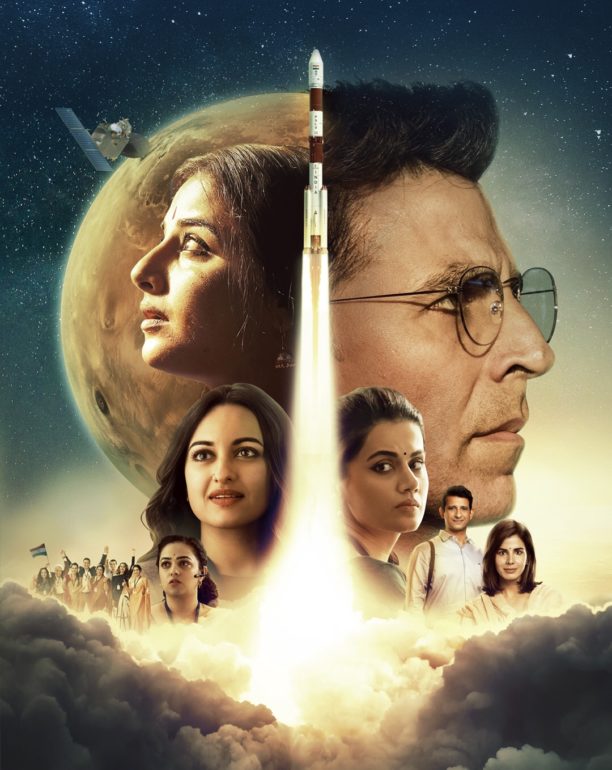 One week ahead of its worldwide launch date, the highly awaited motion picture MISSION MANGAL premiered its new second trailer unveiling all new footage from the film which hits next Thursday, on August 15th. This important true story will unfold on the big screen led by an all-star cast including Akshay Kumar, Vidya Balan, Taapsee Pannu and Sonakshi Sinha.
Mission Mangal is the incredible, true story of a scientist, Rakesh Dhawan, played by Akshay Kumar and Tara Shinde played by Vidya Balan who lead a motley team of scientists who overcome their personal challenges and failures to serve as the brains behind one of the greatest missions in history: the launch of India's first satellite to Mars, a stunning achievement that restored the nation's confidence. The film is a tale of ordinary people doing extraordinary things and inspiring generations to dream big and achieve the impossible.
First check out the brand new exciting trailer

"If you fail, never give up because F.A.I.L means First Attempt In Learning" Wise words by Dr. Kalam which became a motto for the team behind Mission Mangal. It is an incredible story of some of the finest scientists of our country who chose to rise above all the hardships and failures to make India the only country who reached Mars in its first attempt. This is a story of relentless effort. This is the story of #MissionMangal
Now meet the two sides of each character!