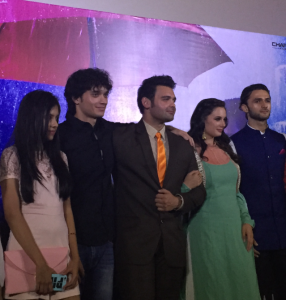 Veteran actor Mithun Chakraborty has another son entering B-Town. After Mahaakshay's performances as an actor, his younger son Namashi Chakraborty has now made his foray into Bollywood as an Assistant Director with Ishqedarriyaan.
Bollywood has always been known for supporting & embracing new talent. A lot of successful actors/directors were assistant directors before making their solo debuts, and here's hoping the same for Namashi, eventually.
"While working as the fourth assistant in the film, I would normally go to Mahaakshay (he plays the male lead in the movie) and say, 'Please come, the shot is ready'. I would sit near the monitor to learn the nuances of film making," says Namashi.
He further says, "I will have to showcase my talent on my own. I cannot expect any help from my dad as he always expects us to work hard and make a mark on our own, like he did."
It is a beginning for this Chakraborty and we all wish him a successful career ahead.