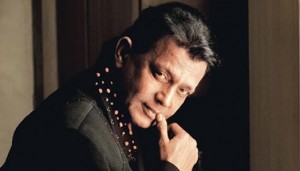 For many women who enjoyed Bollywood during the 70s and 80s, Mithun Chakraborty was a heartthrob for many of them. Famous for films like Disco Dancer (1982) and Agneepath (1990), the legendary actor will be seen in the highly-anticipated film Kick, which stars Salman Khan and Jacqueline Fernandez in the leading roles.
Speaking about what was so special about Kick that motivated him to sign up to it (given that he is very selective about the roles he does), Mr Chakraborty responded, "After 375 films, I would say I'm fortunate to be able to consider carefully which roles I take on. I don't accept a role for the sake of it, there has to be something special about the character that draws me to the film.  When I read the Kick script I thought my character was hilarious, so I said yes. I thought it was a great project to be a part of."
Mr Chakraborty also spoke about his success as an actor and explained that luck played a big role. "When I started out I was hopeful and determined, and took my career one step at a time. When you are an actor there is no point in predicting your success, I always say that luck plays a very big role in an actor's life. It's not easy being discovered, you have to be at the right place, at the right time."
Mr Chakraborty mentioned his passion for dance and said that he would not shy away from doing films which enabled him to relish in his favorite hobby. "Dance has and will always be a part of me. Whenever I'm sad the dance floor is my escape. I get positive energy through dancing. I am so lucky to be able to make my hobby an important part of my career and I don't hesitate to accept projects that allow me to dance."
Kick releases in cinemas this Friday!