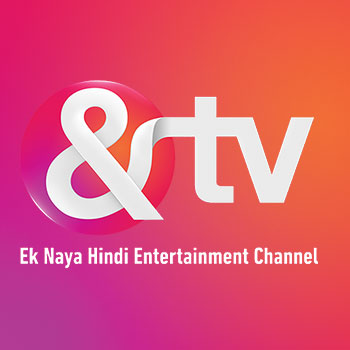 Yamgo TV has announced the launch of a new Hindi-language channel from Zee Entertainment Enterprises. &TV will replace existing channel Lamhe and join Yamgo's wide range of channels in the Bollywood genre, such as Bollywood Hungama and Films of India.
&TV is a brand new, contemporary channel which was launched in India and the Middle East on 2 March 2015, gaining great reviews. Yamgo is proud to announce that &TV will be live on Yamgo on 2 April 2015 with live programmes and shows commencing full on the 6 April 2015.
The channel follows the philosophy 'Jashn Jeene Ka' meaning to 'Celebrate the Spirit of Life' and offers the audience a brand new viewing experience with fresh, relevant and contemporary Hindi content.
This philosophy is reflected through the programmes which feature on the channel. Viewers can expect to see a brand new game show hosted by Shah Rukh Khan, a vocal talent competition titled The Voice India and various fiction shows including a comedy.
&TV aims to reflect the ideologies and people of 'New India' by providing them with this fresh and exciting content. The CEO of Zee TV spoke about the launch of the channel stating that '&TV will offer a substantial viewing experience to an audience that is constantly seeking fresh and relevant content'.
&TV will be distributed on the popular Yamgo Mobile TV network, tapping into a growing audience of over 50 million unique users across the globe and is available on all mobile devices including smartphones, feature phones, tablets and phablets.
Ian Mullins, the founder and CEO of Yamgo TV, said 'Yamgo TV are pleased to announce yet another new channel to our mobile TV network. &TV is an exciting new addition to our already popular Bollywood genre and will provide our growing audience with a different style of Bollywood content.'
&TV will be available to watch for free on yamgo.com from 2 April 2015. Mobile phone users can visit yamgo.mobi or download the Yamgo app for Nokia, Android or iPhone.