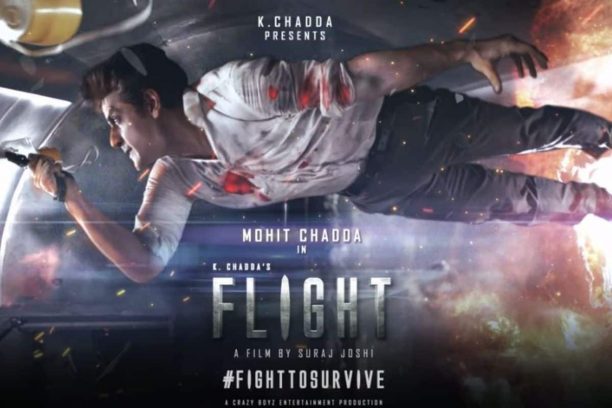 The tumultuous past year has been a turning point for many industries. While businesses suffered across industries, a remarkable change has been, the way audiences consume content today. The availability of social media platforms, OTT platforms, and a screen in every hand has drastically changed the landscape of content. Filmmakers too have adapted to the change and have experimented with genres, actors, scripts, to bring novelty into their storytelling, thanks to audiences who are far more accepting of such ideas than a decade ago.
However, India's relationship with the big-screen is a special one. Despite the availability of content everywhere, audiences have always shown an interest in the 'cinema going' experience.
One such movie is the Mohit Chadda starrer, Flight. As soon as the trailer of the movie was released on Tuesday, social media started buzzing with excitement. The action thriller entertainer seems to package a unique idea, with a big-screen visual delight. The film showcases the journey of a business tycoon Ranveer Malhotra, who against all the odds, has to face deadly obstacles on a plane to survive.
Opening up about the thriller, Mohit shared that he has experienced the boundaries between film industries are evaporating since the filmmakers and audience have started embracing the worldwide content. He says, "In the past year, we have experienced, first hand, that the audiences have a lot to choose from and have a much greater acceptance of unique ideas. From periodic dramas, mindless rom-coms to suspense-thrillers, the audience is eager to watch the global content irrespective of where and by whom it was created. For independent makers like us, it gives us the courage to think out-of-the-box, and stay true to the content we want to create. These times have shown us that content is always king. Flight is a dream come true for the entire team and I hope we get to entertain our audience with fresh stories and innovative concepts in the coming years."
A Crazy Boyz Entertainment production, K.Chadda's Flight is directed by debutant director Suraj Joshi. Starring Mohit Chadda, Pavan Malhotra, Zakir Hussain, Viveck Vaswani, Shibani Bedi in pivotal roles, the movie is all set to release on March 19th, 2021.