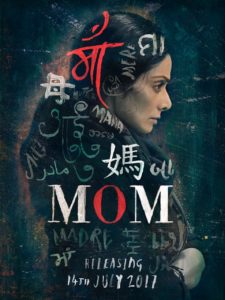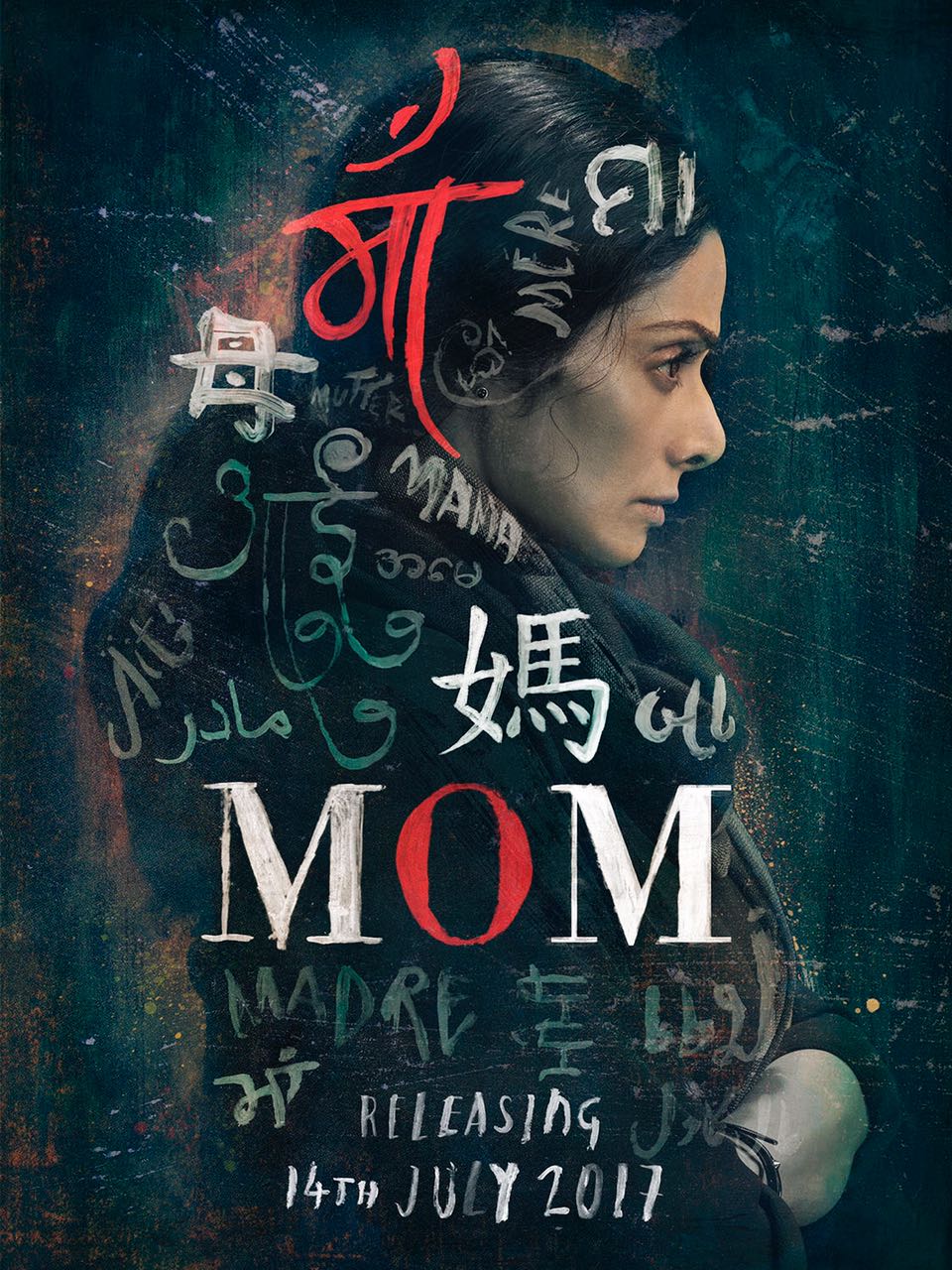 AR Rahman is a man of seemingly endless genius. Audiences always look forward to movies that he has penned music for whatever the language. Starting out with the illustrious Illaiyaraja and Mani Ratnam, he has brought his musical talents to the world stage. A flair and beauty in some ways that has not been seen since the time of RD Burman. Mom follows the same familiar pattern on this path. Having just completed Mani Ratnam's latest movie, as well as the English film Viceroy's House, he has thrown himself into Mom, a film of a completely different kind and within its seemingly complex story line has found a soundtrack to perfectly fit it.
Let's begin with O Sona Tere Liye. Without having seen the visual accompaniment to this song, it's hard to tell what exactly the mood is for this song. Rahman himself teams up with Shashaa Tirupati, and stirs our hearts with acoustic guitars and flute. Lyrics from Irshad Kamil call to the heavens and the angels begging them to look out and watch over but it's not fully clear as to what. Intrigue surrounds and lingers with this track as we move on.
Next in the soundtrack is the traditional Bhangra made modern called Kooke Kawn. Who else but Sukhwinder Singh is asked to sing this loud party number. With traditional but playful lyrics referring to a call made by crows, this seems to be a song for the free drinking, free loving daughter character of the movie. Lots of auto-tune in the background but not getting away from it traditional roots, this is an interesting mix of a song which once again intrigues. Rahman has not feared creating great club numbers in the past so is this just away to get back to roots? Or is the track a two-faced crow that does more than a caw.
Following from the party is a trip down memory lane with a twist. And we know Bollywood has the right song for every moment. Some might remember the sexy party song popular at night outs "Raat Baakhi" from Namak Halal. The twist comes with the pure instilled anger present in Mom. Thus, Raakh Baakhi was formed. Rahman finds a way to pour out the anger that must inevitably be coursing through the mind of the lead actor onto a musical sheet. Sung by Jonita Gandhi, the words provided by Irshad are all about the anger but there is confusion of not having a target to aim it at. The music plays to this confusion by presenting a relentless stream of white noise, words in a round and seemingly no let up.
In complete contrast is the next song, Freaking Life. Freedom as a drug is portrayed in the music with the lyrics seeming to fight the battle of teenage angst. No turning back, haters gonna hate and my life is my own. The intention is clear. "Let me live my freaking life" the song screams at the audience repeatedly. Suzanne D'mello is joined by Rianjali with Rajakumari for the rap. Irshad and Rianjali pen the lyrics together for this rebellious track which might be 2017's millennial anthem. But since it isn't clear where this fits in the story, possibly a weak point.
However, if you weren't getting enough twists, Chal Kahin Door goes off in a completely different direction. Soft lilting tones from Shashaa backed up by Rahman's use of flute and acoustic guitar, allow for a beautiful flowing song characteristic of many of the ones he writes for Mani Ratnam. Just while you are about to write it off as another beautiful melody of boredom, the signature changes about 4 minutes in. Yet besides the bewilderment that strikes you, the song is still smooth and works perfectly. A second listen and you start to understand this is just the master at work, alluding to something which we will only know from the movie.
Maufi Muskhil – Sabhar is the underlying theme to this song. But after 'Freaking Life' and 'Raakh Baakhi' where do we as an audience or the characters in the story have the space for this in already full brains. Yet the song stresses that we should push through. In the African style acapella singing which changes midway through the song to a mysterious piano piece, we are being led down the path. In Rahman's genius way, initially this grains against Darshana KT's excellent singing yet somehow finds a home by the end of the song.
Finally, there is Be Nazaara. Sung by Sudeep Jaipurwale, the influence of this song is heavily steeped in Carnatic music. If you have ever been unhappy with songs that seem to have only a few lines then this one is not going to help in that department. Yet if you look past this, what the singer does with those few lines is amazing. The alaap, the tan, the tarana are all supreme examples of what is possible in Indian classical music. A feast for the senses is to be had as even in the background, the musical score seeming to send us into the clouds… to float in blissful harmony or to soar like Superman depending on how you hear it.
One of the real strengths in AR Rahman's work has been his ability to make the songs a part of the story. We have heard him flaunt the ability to entertain us but tempt us to watch the movie as well? There have been others before. But in Mom, each song tells the story of the scene. It is used as a developmental tool as much as the camera. His style of music has a stamp of intrigue. While its characteristic of what we have come to expect from AR Rahman's body of work, Mom is another supreme example of what he is capable of. Whether it be 'Chal Kahin Door', 'Freaking Life' or 'Be Nazaara'.
The right singer, the right amount of background music, the right feel for the words provided… listening to Rahman's soundtrack here allows us to become part of the film, not just the experience.