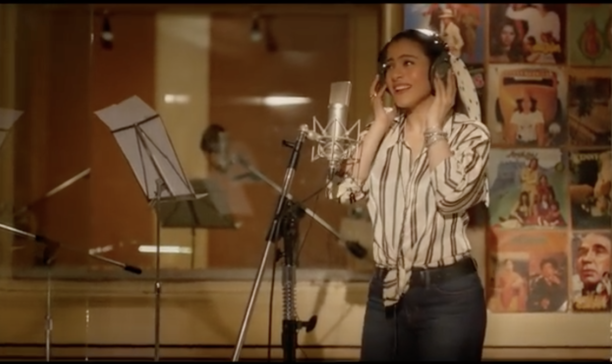 In Kajol's upcoming movie, Helicopter Eela, the actress plays a character that was once an inspiring singer in the 1990s but now is a helicopter mother who even goes to college with her son played by Riddhi Sen.
For a very cool scene from the character's singing days, the makers of the film roped in singers Anu Malik, Shaan, Ila Arun and Baba Sehgal for special appearances.
Director Pradeep Sarkar explained, "Since the role spans from the '90s to 2018, with Kajol playing an aspiring singer, we wanted to recreate the music scene of that decade for one of the most important sequences. And since it was vital that we keep it authentic, we decided to get in touch with these four industry stalwarts who graciously agreed to be a part of the film. They haven't changed much over the years so that fit the part well. Kajol's Eela meets all of them separately at a party and we had a great time shooting it."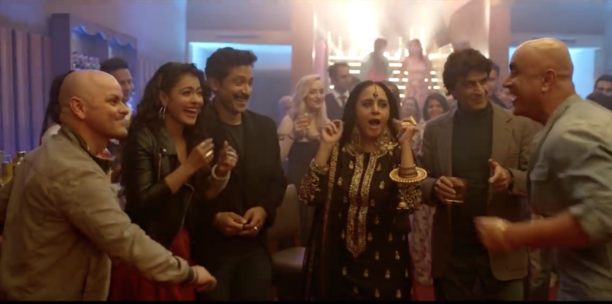 He added that, "Since they are all playing themselves, I wanted the shoot to be spontaneous and believable, so we avoided rehearsing them."
The shoot doubled up as a reunion for the musicians. "Bahut gaana bajana hua (there was a lot of singing and playing instruments), it was a complete riot. You'll have to see it to believe it," the director signs off.
We have seen glimpses from the trailer and the song 'Yaadon Ki Almari' now we can't wait to see the full scene play out in the film.
Helicopter Eela is all set to release on 7th September 2018.
Stay tuned we have a special interive with composer Amit Trivedi!