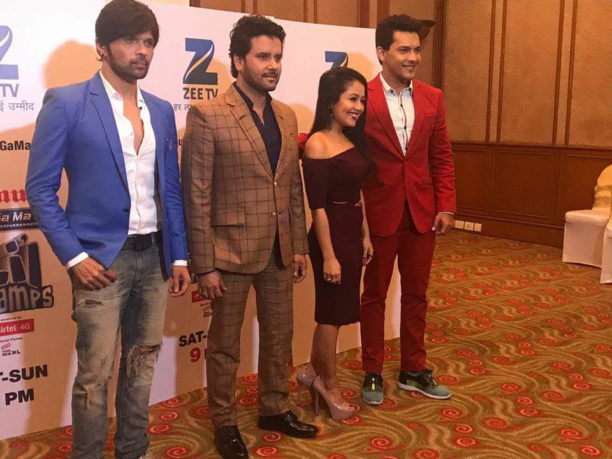 The number one reality show SaReGaMaPa Lil Champs on Zee TV, is about to begin its second phase. In the coming weeks, the audience will be introduced to a new set of talented children, who will be called "toofans". Naturally they will compete against our "bhukamps" who have already taken the world by storm.
At a recent press conference held by Zee TV, the shows judges who include the multi-talented Himesh Reshammiya, singers Javed Ali, Neha Kakkar and host Aditya Narayan, explained what the second phase of the show will entail. The judges also shared their reactions to the recent controversy about banning children's reality shows.
If you are wondering how our "bhukamps" will fare against the "toofans", then worry not as the badges which they are already sporting, will come to their defence.
Check out the videos from the press conference below plus a promo of this weekends Sachche Dil Se Bana Gaya Show SaReGaMaPa Lil Champs! Catch the show every Saturday and Sunday at 9pm only on Zee TV.
In association with Himesh-Reshammiya.com