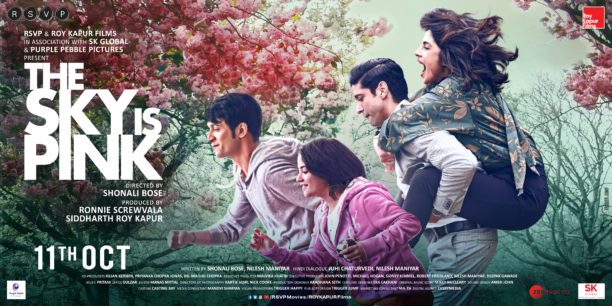 Starring Priyanka Chopra, Farhan Akhtar, Zaira Wasim, and Rohit Saraf, the highly anticipated The Sky is Pink is getting ready for its world premiere at the prestigious Toronto International Film Festival on September 13th, the film then will travel to the brilliant 63rd BFI London Film Festival on October 6th and 7th for its European Premiere, ahead of its theatrical release worldwide on October 11th.
Directed by Shonali Bose, the film is, according to the TIFF website, a "romance and wrenching family tragedy" with a powerful conclusion.
The Sky is Pink is the incredible love story of a couple spanning 30 years, told through the lens of their teenage daughter. She is sassy, sardonic, spunky and also…dead. A fact she nonchalantly mentions at the very outset. "Get over it. It's quite cool actually. You'll see when you get here (which you do know you will right?!)"
Unexpectedly humorous, warm and heart wrenching all at once as the magic of life and beauty of death manifest in one family's unusual, courageous journey in this 100% true story.
From the TIFF website, "Twenty-five years in the relationship of a mother (Priyanka Chopra) and father (Farhan Akhtar) is told from the perspective of their recently deceased teenage daughter, in this poignant, affecting, and unexpectedly humorous love story from director Shonali Bose.
One of very few truly global screen stars, Priyanka Chopra Jonas has often taken on illuminating, independent stories of women in both her onscreen roles and through her own production company (Pahuna premiered at TIFF '17). With The Sky is Pink, Chopra Jonas brings together her personal passion and her megawatt stardom to power an inspiring, real-life tale with the emotional wallop of the best Bollywood has to offer.
"Aditi (Chopra Jonas) and her husband Niren (Farhan Akhtar) are a successful professional couple blessed with a new baby girl. But Aisha is born with a serious immune deficiency, which sends the family to doctors in London. The little infant suffers through rigorous medical interventions that take their toll on her parents but fail to cure the child. And when they return to India and Aisha (Zaira Wasim) grows into adolescence, her prognosis worsens sharply.
"Wasim first drew widespread notice as Aamir Khan's wrestling daughter in Dangal. She brings that same irresistible emotion to her performance as Aisha. Akhtar builds on his popular appeal as an actor in hits such as Rock On!! and Zindagi Na Milegi Dobara. He and Chopra Jonas deliver both sizzle and heart as Aisha's parents.
"Director Shonali Bose expertly guides The Sky is Pink through romance and wrenching family tragedy, on towards a powerful conclusion. Returning to the Festival after Margarita, With a Straw (TIFF '14) and Amu (TIFF '05), she brings this true story–based drama to the big screen with affecting empathy and warmth."
TIFF is of course one of the largest and most prestigious film festivals in the world. Only 20 films get selected for the Gala Presentation from around the world each year. 'The Sky Is Pink' has the distinct honour of being the only film selected from all of Asia.
Director Shonali Bose shared, "The Sky Is Pink is a deeply personal and an incredibly special film for me. At its core, this is an extraordinary story of what it means to be a family. I am honored that the film will premiere at TIFF – my third film to premiere at TIFF and I cannot wait."
Talking about the world premiere at the Festival, producer Siddharth Roy Kapur said, "I am thrilled that our first production at Roy Kapur Films has been selected to have its worldwide premiere at TIFF. From the moment that Shonali shared this incredible story with us, we knew that it had the potential to resonate with audiences around the world."
National Award winning actor Priyanka Chopra Jonas who essays the lead role along with actor Farhan Akhtar, and whose Purple Pebble Pictures is co-producing the film stated, "The Sky Is Pink is a story that I connected with from the minute I heard it and in Shonali's hands, it's been crafted into a moving, beautiful film that will renew our faith in love and life. It's what led me to not only take on the challenging role of Aditi Chaudhary but also to co-produce it with Ronnie and Siddharth. I am so proud of this film and am honoured that the film's world premiere will take place at the Gala Presentation at TIFF 2019. I'm looking forward to being back at TIFF once again to showcase our small package of love to the world."
The team is also ecstatic to being showcased at BFI in London.
Actor Farhan Akhtar says, "Ecstatic that our film The Sky Is Pink will have its European Premiere at the BFI London Film Festival. The city has a very close connection with our film's narrative and I hope the audiences there enjoy this special story."
Actress Priyanka Chopra Jonas says, "It's an honour for us to have our European Premiere at the BFI London Film Festival. The city of London plays a significant part in timeline of the film. In fact, we even shot some portions of the film here so that makes it even more special. The Sky Is Pink is a story that will surprise the audience in its representation of love in all its forms. I am so proud of what we've created. It's a labour of love and we're excited to finally hand it over to the audience."
Talking about the screening at the BFI London Film Festival, producer Ronnie Screwvala says, "We are delighted that our film will be premiered at such a prestigious festival. It is definitely a story that needs to be heard and felt by the audiences around the world. This opportunity is a privilege and we are excited to share this lovely film with the world."
With the upcoming premieres we have been treated to some amazing stills! Check them out! And stay tuned for more!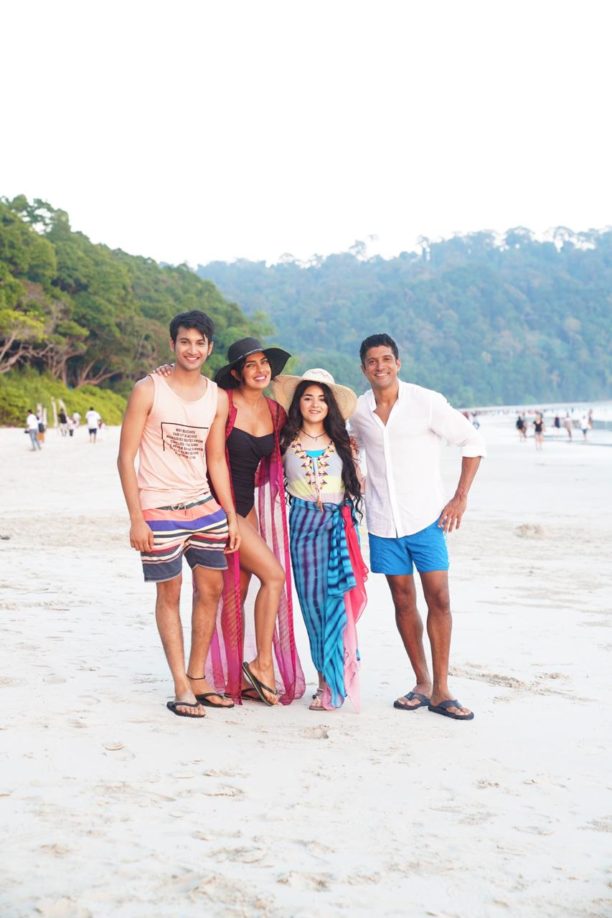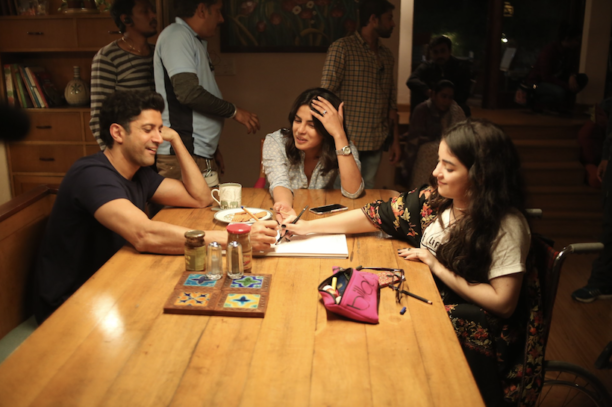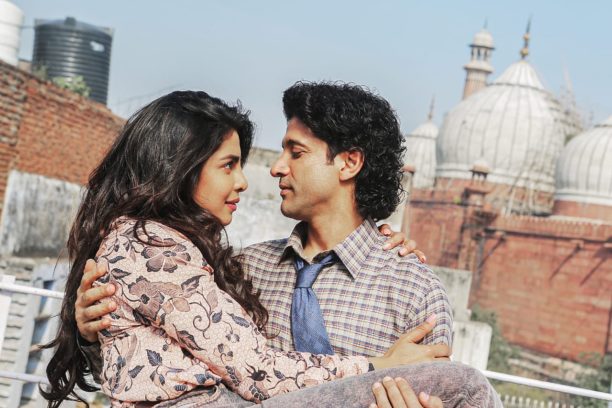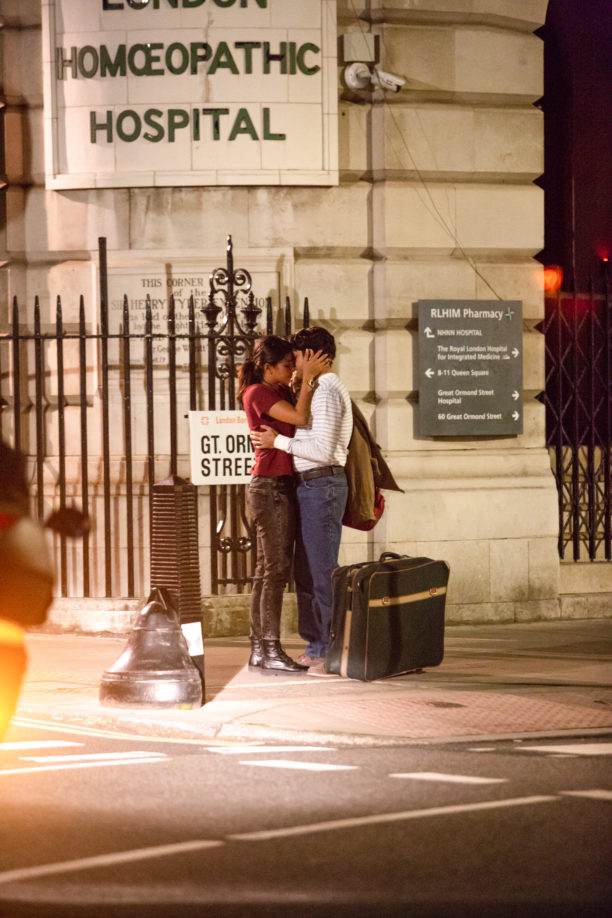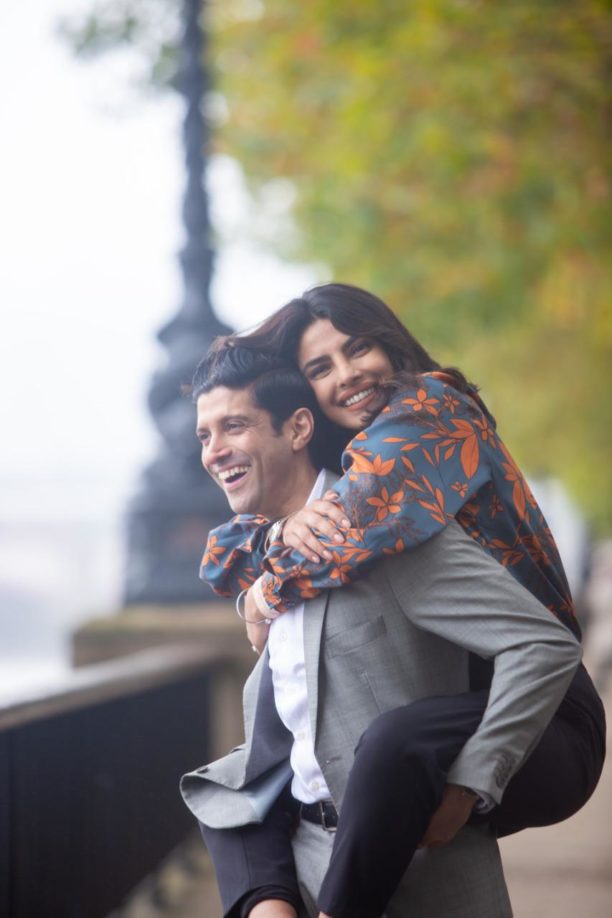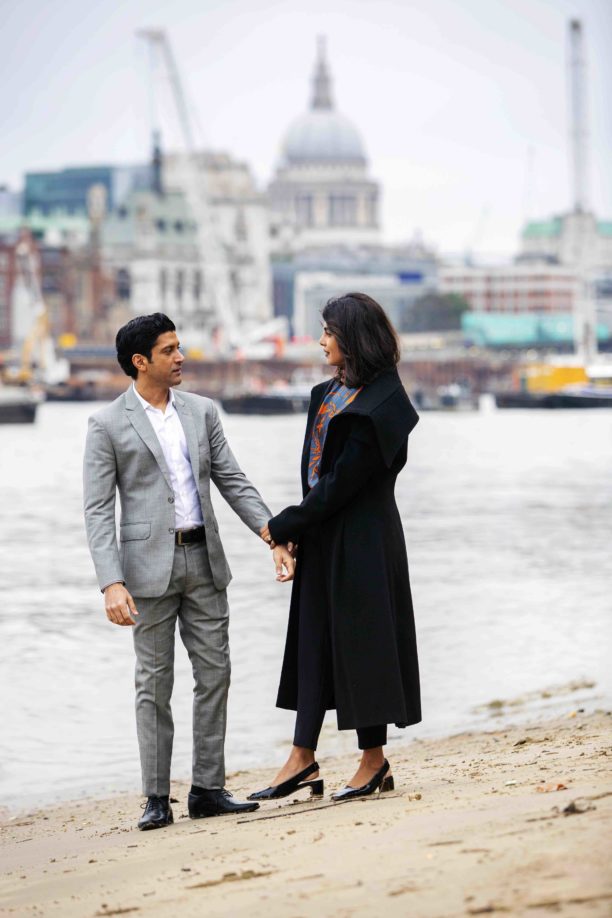 Stay tuned because the trailer will hit the airwaves tomorrow September 10th! We can't wait!