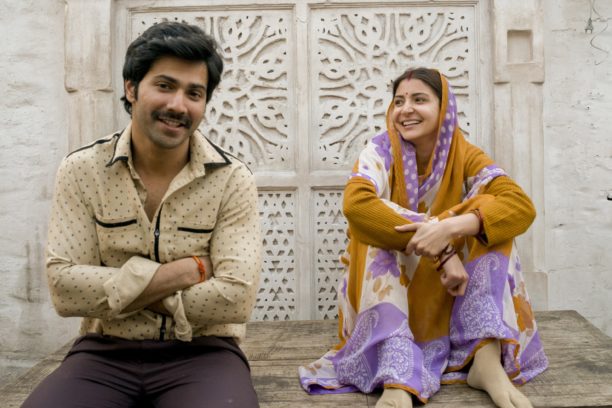 We have your first look at Varun Dhawan's Mauji and Anushka Sharma's Mamta from Sui Dhaaga – Made in India. A film about finding love and respect through self-reliance, Sui Dhaaga – Made in India is a heart-warming story that celebrates the spirit of that self-reliance. The film's plot is inspired by the hugely acclaimed Make In India campaign.
Directed by Sharat Kataria, the exciting film is produced by Maneesh Sharma who says, "After the love and appreciation Dum Laga Ke Haisha garnered from the audience, it's very exciting to team up once again with Sharat to tell a heartwarming story of pride and self reliance. This story finds its roots in the heart of India, and reflects the passion that runs through the veins of every single Indian. SUI DHAAGA is a story that will resonate with all of us, and with Varun and Anushka I think we've found just the right vehicles to tell it."
The two stars have completely outdone themselves to get into the skin of their characters in Sui Dhaaga in the film that is set in the heartland of India. Anushka who plays an embroiderer and Varun plays the role of a tailor have transformed themselves to make sure that their looks and performances are authentic and perfect for the Indian milieu of the film.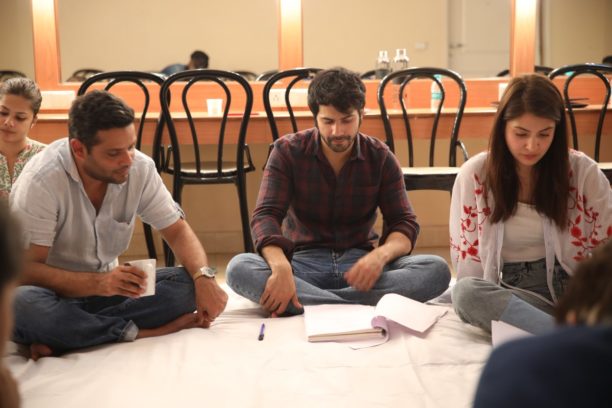 Set to hit the floors on February 14th, producer Sharma says, "It is amazing to see the dedication that the two actors have for Sui Dhaaga – Made In India. It is a film that will most certainly touch your hearts and their characters are rooted in the heartland of our country. Varun and Anushka are leaving no stones unturned to grasp their characters completely before the shooting starts."
Anushka is excited about the film, "It is a story of self-reliance that I believe will connect to the grassroots level with every Indian. And am really looking forward to work with Varun Dhawan and the team of Maneesh Sharma and Sharat Katariya."
Talking about the film to PTI, Varun said, "From Gandhiji to Modiji (Narendra Modi), our country's leaders have always endorsed the mantra of Made in India. With Sui Dhaaga I am proud to take their message to millions of movie lovers in a manner that is entertaining and relevant. I really liked the script Sharat had written and I am happy that I am teaming up with YRF on this movie."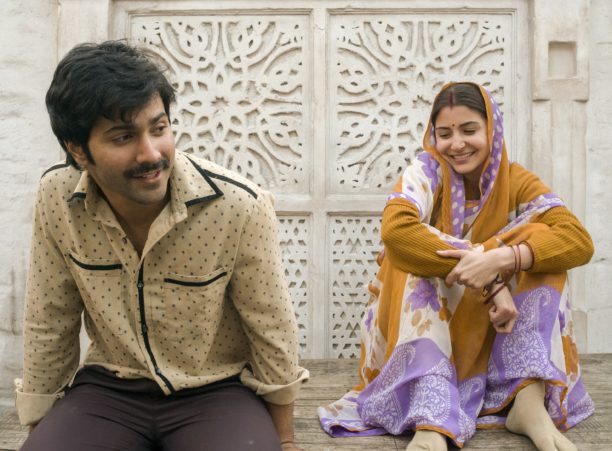 The producer, Sharma, gave some more insight into the story in a recent interview, "Love often blossoms amidst shared hopes and common aspirations. In Sui Dhaaga, the lead characters empower themselves by fighting against all odds in unison and find incredible love and respect for each other while following a common vision of self-reliance. Like everything in the film, it's a love story that is truly 'Made in India'. It is only apt that the film is starting on a day that celebrates true love."
Yash Raj Films' entertainer Sui Dhaaga – Made in India, is set to release on September 28 this year, right before Gandhi Jayanti.