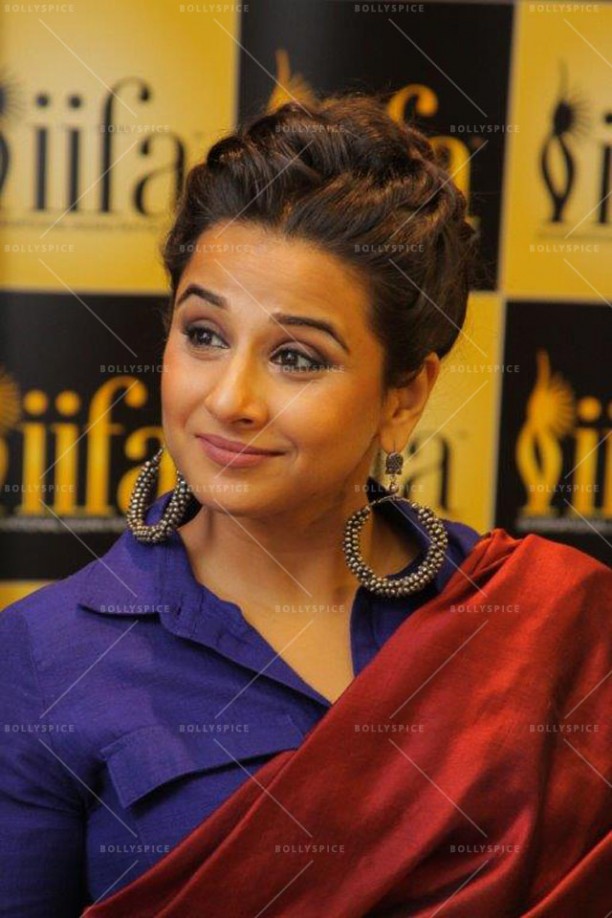 The International Indian Film Academy (IIFA) visited the United States for a special multi-city promotional tour of New York, Houston, Tampa and Orlando on the 11th – 14th of March and with them was one of Indian cinema's biggest names, actress Vidya Balan who talked the upcoming IIFA Celebrations presented by Freedom Health. The Videocon d2h IIFA Weekend 2015 will be held from the 23rd to the 26th of April in Tampa Bay. IIFA partnered with US Bollywood Enterprise on the New York leg of the US promotional tour and with Star Promotion Inc for the Houston press meet.
Actor, Vidya Balan said, "Having travelled to a number of exotic locales the world over, IIFA has made its mark on the map, educating the world about Indian Cinema. Going forward, I am very pleased to be a part of IIFA's landmark journey, as they venture into the United States, in Tampa Bay. I am excited to be a part of the IIFA Master Class this year and look forward to engaging with my fans in the US."
Having played a large hand to bring the IIFA ceremony to Tampa Bay; cardiologist, philanthropist, community leader and strong supporter of IIFA, Dr. Kiran Patel said, "As the excitement builds up, we are pleased to have Ms. Balan join us in the US. With the descend of Bollywood in Tampa Bay and the continued goodwill of the Indian community behind us we look forward to the grandest celebration of Indian cinema that the US will bear witness to."
Sabbas Joseph, Director – Wizcraft International and IIFA said, "This is a momentous occasion indeed for IIFA and we are thrilled to be debuting in the United States. We have had an overwhelming response from the fans here and want them to experience the true magic of our cinema. IIFA has therefore decided to open up the Magic of the Movies to audiences. We trust that the partnership we have struck with Tampa Bay will lead to great benefits to both countries in terms of entertainment, trade and tourism."
Dr. Sanjay Gupta, US Bollywood Enterprise said, "We are pleased to partner with IIFA and support their endeavour of taking Indian cinema across the Globe. We share in their belief and are excited to continue building on this partnership forward." "We are pleased to have Vidya Balan in New York with the IIFA contingent. US Bollywood Enterprise partnered IIFA in an effort to bring the very best of Indian entertainment, from movies, dance and music and connect to NRI's to their roots." said Dr. Emandi Rao, US Bollywood Enterprise.
On her stop in Tampa the actress not only attended a press event, she also was part of the new Eat at Joe's lunch time concert series in Tampa which shines a midday spotlight and celebrates Indian cinema as Bollywood Fever Grips Tampa Bay at Joe Chillura Courthouse Square, corner of Pierce Street and Kennedy Boulevard. Downtown workers, residents, visitors and film buffs were the first among the first to feel the "fever" as organizers of April's International Indian Film Academy (IIFA) and award-winning actress, Vidya Balan came to downtown Tampa.
Before the event Commissioner Al Higginbotham said, "It will be exciting to see everyone come out to Chillura
Park for Eat at Joe's today where they'll get a sneak preview into the IIFA Weekend next month with Indian food and performers including Tampa's very own Kismet Dancers. Without a doubt, the show stopper will be Bollywood superstar Vidya Balan. Fans and those just learning about Bollywood cinema will be thrilled to see her. I think it's fair to say Bollywood fever is taking over Tampa."
We met up with her in Tampa, check out what she had to say here.
With the spotlight on Tampa Bay, IIFA today announced actor Deepika Padukone's appearance at the Videocon d2h IIFA Weekend in April. She is set to dazzle fans at the Tata Motors IIFA Awards where she is slated to perform.
Fans are in for a treat this Videocon d2h IIFA Weekend. Music takes center stage at this year's IIFA, with performers such as Rahat Fateh Ali Khan, Pritam, Farhan Akhtar, Aditi Rao Hydari, Shruti Hassan joining Bhoomi Trivedi, Monali Thakur, Ravi Drums and Ankit Tiwari in performances paying a befitting tribute to the soul of Indian films.
The IIFA Magic of the Movies and Technical Awards will highlight the music of world renowned musician, Ustaad Rahat Fateh Ali Khan. The Ustaad of Qawaali and Sufi music, Khan is famous for his unforgettable Bollywood chartbusters including Sajda (My Name is Khan), 'Teri Ore' (Singh is Kinng, 'O Re Piya' (Aaja Nachle), & 'Jiya Dhadak Dhadak' (Kalyug) to name a few. His famous international collaborations are Hollywood soundtracks Dead Man Walking, The Four Feathers and Apocalypto.
Sensing the excitement in the U.S., the organisers today announced a selection of tickets opening up for IIFA Magic of the Movies and Technical Awards to be held on the third day of the Videocon d2h IIFA Weekend (25th of April) at The MidFlorida Credit Union Amphitheatre. IIFA Magic of the Movies and Technical Awards will be a night of music, dance and awards, with performances from Kareena Kapoor Khan, Sonakshi Sinha, Farhan Akthar, Bipasha Basu and a special musical act by Pritam. The show will be hosted by Bollywood's nawab, Saif Ali Khan and actor-comedian Vir Das. Tickets for the same go on sale on www.ticketmaster.com, come Saturday, March 15th.
Additional unique events include the FICCI-IIFA Global Business Forum, an IIFA Masterclass with Vidya Balan and Kevin Spacey, among others and IIFA Stomp, a celebration by the Tampa Bay community to welcome IIFA on April 23rd – a unique celebration of Indian music, dance and cuisine in the Curtis Hixon Waterfont Park in Tampa. This open for general public event, will feature popular DJs led by Ravi Drums and Akbar Sami.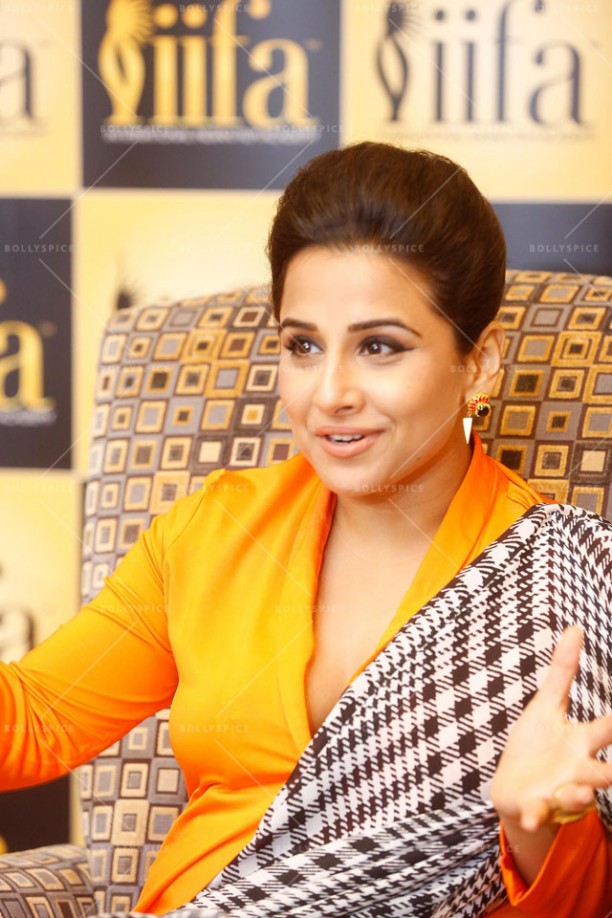 IIFA Celebrations presented by Freedom Health will play out in a star-studded affair at Tampa Bay, as a huge celebrity contingent including Farhan Akhtar, Kareena Kapoor, Saif Ali Khan, Madhuri Dixit-Nene, Shruti Hassan, Sonakshi Sinha, Anil Kapoor, Shahid Kapoor, Priyanka Chopra, Sri Devi & Boney Kapoor, Shabana Azmi and Javed Akhtar, Rakeysh Om Prakash Mehra, Dr. Kamal Hassan, Shekhar Kapoor, Pritam, Anupam Kher, Vidya Balan, Ritesh Deshmukh, Genelia D'souza, Boman Irani, Fardeen Khan and many others will fly down to Tampa Bay in April this year for the IIFA Celebrations presented by Freedom Health.
"Preparations for the 15th Annual IIFA Celebrations are well underway and we are excited by the momentum we are experiencing. We expect IIFA to bring long-term benefits and opportunities to our local region. We know that previous IIFA Weekends & Awards have attracted thousands of visitors and we are thrilled with the future visitation possibilities that we will realize based on the unprecedented international attention IIFA is bringing to Tampa Bay," said President and Chief Executive Officer of Visit Tampa Bay Santiago Corrada.
To add to the hype, the very exclusive IIFA VIP Corporate Hospitality Packages presents a privileged few, a once-in-a-lifetime opportunity to be a part of the dazzling action packed weekend. With 3 types of packages – platinum, gold and silver available, a range of exclusivities including access to various events, star-studded after parties, green carpets and meet and greet opportunities with favourite stars await those who purchase them. To avail of the same, contact – vipcorporatehospitality@iifa.com
The International Indian Film Academy (IIFA) as a celebrated platform is known to take Indian Cinema on a global journey, generating unprecedented excitement and buzz around the world year after year for every upcoming IIFA celebration. Coming to the United States this year, the IIFA Weekend and Awards will take place in Tampa Bay, Florida from April 23- 26.
The Videocon D2H IIFA Weekend is presented by Videocon D2H and the Tata Motors IIFA Awards is presented by Tata Motors. The IIFA Weekend & Awards will be broadcast globally on Star Plus, for the 10th year running. Visit Tampa Bay is the Official Destination Partner for the IIFA Weekend and Awards 2014 and Visit Florida, a key partner. Freedom Health Insurance are co-presenting sponsors for the IIFA Celebrations, Tampa Electric Company (TECO), a sponsor of the unique community event of IIFA Stomp and Mosaic, a sponsor of FICCI – IIFA Global Business Forum.