Needless to say Tamasha starring Ranbir Kapoor and Deepika Padukone is one of the highly anticipated films of 2015!
We have been given small sneak peeks and now we have a fun video and some cool shots to intrigue you even more!
Remember this adorable video from Corsica, with our two stars where Ranbir fumbled as he tried to announce the social media handles of Tamasha. Well, looks like we're not the only ones who found it funny…
Clearly our friend here doesn't know much about social media! #Tamasha27thNovember

Posted by Deepika Padukone on Wednesday, 2 September 2015
In a new video, Director Imtiaz Ali is seen watching it with Ranbir. Their conversation is hilarious as he reprimands Ranbir who in turn claims that it is someone else in the video, not him!! What's more…Imtiaz decides to teach the actor a thing or two about publicity…
AND FINALLY Ranbir gets the social media handles of Tamasha right…all on the tip of his finger, quite literally!
"This is not real…its not me", says Ranbir Kapoor. Watch more #Tamasha unfold!#SajidNadiadwala #ImtiazAli Nadiadwala Grandson Entertainment Pvt. Ltd. UTV Motion Pictures

Posted by Tamasha on Tuesday, 8 September 2015
Now check out these shots from Corsica
What a view! And we are not just talking about Ranbir and Deepika! Shooting in the French Islands of Corsica for Tamasha, the cast and crew are recording the picturesque locations on camera.
Here are some of those moments so far! Are you excited as we are to see this film?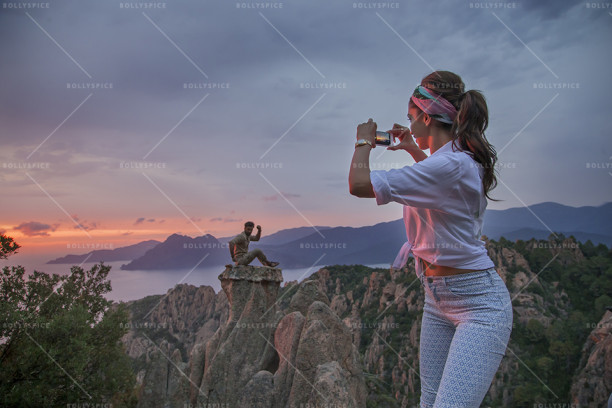 Fun on the run…#Tamasha in Corsica pic.twitter.com/CNuLQtKhog

— Tamasha (@TamashaOfficial) September 6, 2015
Tamasha shoot over. pic.twitter.com/AbtKK3fzNb

— Tamasha (@TamashaOfficial) August 6, 2015
Here's Ranbir Kapoor and @deepikapadukone from the sets of Corsica's schedule of @TamashaOfficial​. pic.twitter.com/dkRfoKCc5u

— Tamasha (@TamashaOfficial) July 29, 2015
Here's an exclusive picture of @deepikapadukone and Ranbir Kapoor from the sets of @TamashaOfficial. pic.twitter.com/3InL0i5aVn

— Tamasha (@TamashaOfficial) July 28, 2015
Produced by Sajid Nadiadwala and Directed by Imtiaz Ali, Tamasha releases worldwide on 27th November, 2015.