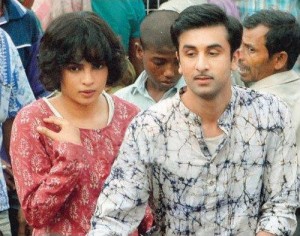 One of the films we definitely have our eyes on is the Anurag Basu directed Barfii starring Ranbir Kapoor and Priyanka Chopra. With an intriguing description of a romantic murder mystery, the film, which is currently in production, is even more on our radar because Ranbir Kapoor plays a deaf mute and Priyanka Chopra's character is an autistic woman. What happens and who Ileana D'Cruz's character is… Well, we won't find out until next year when the film releases.
One thing we do know is that Priyanka Chopra has been working very hard to get her character just right. Before filming Priyanka did some extensive research on Autism and visited several homes to find out more. Chopra talked the Hindustani Times about the experience, "In many cases, I've seen that the individual possesses extremely high levels of intelligence. Like someone is excellent at solving mathematical problems without using a calculator or a paper and pen. Some are gifted with memory that's sharper than an elephant's. Meeting them amazed me. It made me realise that we're way inferior, although we seem normal."
Not only did she meet with them beforehand she has also done scenes with some autistic children, "So..Shooting Barfee today..had to shoot with some autistic kids as I'm autistic in the film..I can't even begin to tell you how special they are. So loving..kind..and just simple..all they need is love and patience..I truly believe special children are closest to God."
Playing this character has been challenging and even some days scary, "Getting into the deep dark world of my character gives me the jitters although Anurag and Ranbir have always helped me get my cues and scenes right. Sometimes, I'm just so scared to go on the sets because I turn into someone who is difficult to relate to in a normal situation. I've to get into the person's psyche and act in such a way that I don't look as if I went overboard or  simply overacted," she explained.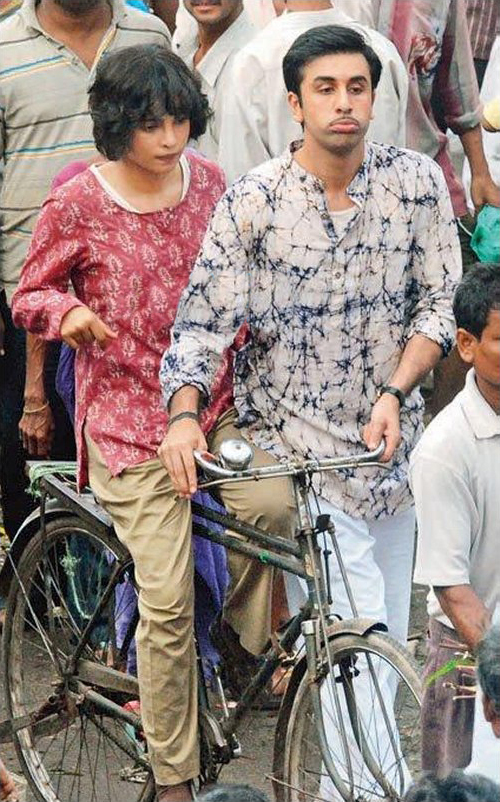 As for Ranbir's character, it is also very challenging since he is mute and has to communicate without saying long lines of dialog. However, that does not mean we will not hear Ranbir's voice, "If you've interacted with mute people, you'd know they are not entirely quiet. They make these sounds in place of using proper words. And those sounds convey the entire emotional verbal impact of their thought processes. For a normal actor to 'speak' in that guttural tone is not easy," explained Basu in an interview.
Ranbir calls his character's way of communicating "the sounds of silence" and Basu says, "I want that kind of a visual impact in Ranbir's silences where Charlie Chaplin could be understood fully without explanations. Ranbir is working on getting a 'sound' quality into his visuals."
Ranbir's character is much like a Charlie Chaplain or the funny Mr. Bean, "Though Ranbir's character of Barfee cannot hear or speak, he will be shown to be a happy-go-lucky sod. He will be goofy and fun-loving, making others laugh while laughing at his own debilitating disabilities."
With both roles having such unique characterizations and a murder thrown in we are not sure what to expect from Barfii but Basu says, "It's a very funny very upbeat film."
You can be sure we will be bringing you all the news about this intriguing film! If you have not seen them yet be sure to check out our exclusive videos from the set and stay tuned for much more only on BollySpice.com!