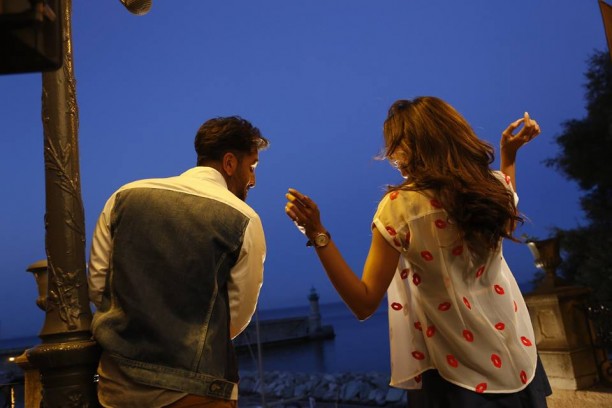 Stars Deepika Padukone, Ranbir Kapoor, director Imitaz Ali and producer Sajid Nadiadwala are all set to begin the second last phase of the shooting for 'Tamasha', Nadiadwala Grandson Entertainment Private Limited's upcoming venture.
After shooting at multiple locations across India and abroad, the crew of this much-awaited movie is all set to fly out to Tokyo for the second last schedule of the film.
About the film the director wrote, "There is something special in you. Don't ignore it. Don't change yourself to fit into this world. Please… give yourself a chance.
She reminds him of who he is. He is the small town boy who has grown up in the world of stories. He belongs to that world. He is not suited to the corporate rat-race.
The journey he goes through to reach himself is the stage for Tamasha. It's a personal journey – passionate and quirky – that dismantles his life so that he can become how she sees him – the exuberant story-teller."
Ali expanded on this central idea of the film's story in a recent interview with PTI, "It is about not fitting in and this comes through a very personal story of these two people. What Tamasha is trying to say is that don't be satisfied with the stories you hear around you, create your own myth, choose your own story."
Saying that he feels that Ranbir and Deepika were perfect for their roles, he added he feels they are really coming into their own as actors, "Ranbir as an actor is moving towards purity and it is exciting to work with him because he is so interested in his craft. I always thought that Deepika was a special actress. I have seen a big change in her post Love Aaj Kal. Earlier, she wanted to remain hidden as she is a very shy person but now she is too involved in being the character to care about the attention."
Fans are hoping for Tamasha this year but they may have to wait until 2016! Watch this space for more!