BollySpice is proud to be media partners for the exciting London Indian Film Festival, which has a simple and focused brief, to show the very best of new Indian independent films, especially made by a younger generation of filmmakers. We have supported the festival since its inception and are excited once again to be involved in the third year as the festival brings, from the 20th of June to the 3rd of July, Indie Indian films to London. This year's festival program is even more exciting because, of course, not only do the cutting edge outside of Bollywood films that have been chosen rock, but they have also brought in innovative and artistic programs to add to the feast for the senses. More on that in a bit first let's take a look at some of the highlights of LIFF.
The 3rd LIFF serves up an explosive cocktail that includes circuses, mobsters, cockfights, transvestites and kite-flying, set in some of the world's greatest cities and some never before seen virgin locations.
With funding from Film London and supported by the BFI and BAFTA, and sponsored by Western Union, the festival brings to UK audiences a selection of cutting edge films from some of the hottest independent talents from India, UK, US and Bangladesh.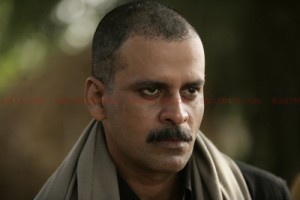 The UK Premiere of Anurag Kashyap's Gangs of Wasseypur, right after its full house screenings and standing ovation at the Cannes Directors' Fortnight, opens the festival, at Cineworld, Haymarket on 20 June. The film is produced by Viacom 18. Star Manoj Bajpayee told us, "It's an amazing mix of dark and humor which you've never seen earlier." We will have more from him in an exclusive interview so stay tuned!
The festival hosts World Premieres of two British films. Tooting Broadway featuring Elizabeth Henstridge, who has been touted the next Keira Knightley, from her beginnings in the TV series Hollyoaks, to her new status in Hollywood, where she will be seen in the upcoming horror film by the Butcher Brothers', The Thompsons. Arjun and Alison has a storyline with parallels to the murder of British teenager, Stephen Lawrence and is a film that tackles racism in British society.
Delhi In A Day is another great selection. This film like Monsoon Wedding, this dark comedy explores the life of Delhi's upper class society and the huge class differences between the nouveau riche and their have-not servants.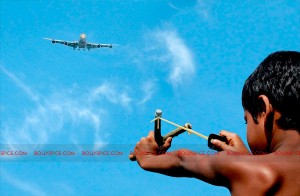 Then there is Gattu, another film that has been making waves at international film festivals. Set in the picturesque town of Roorkee in the Himalayan foothills, Gattu is a story of childhood passion. Gattu (Samad) lives and works at a scrap yard belonging to a man that bought him from his sick father. Gattu is however adept at slipping out of hard chores so he can indulge his passion for kite flying. He secretly enters the town's next kite flying competition. Though illiterate, Gattu realises that his best hope of winning the competition is to fly his kite from Roorkee's tallest building, the school. Gattu steals a uniform and brazens his way into school. A dramatic battle of the skies ensues as young Gattu uses every trick in the book to claim the lead. After the screening, there will be a Q&A with director Rajan Khosa.
Now back to what the cool additions that they have made this year. Adding to the feast is EXPERIMENTA INDIA – LIFF @ THE TATE MODERN. Alongside the commercial cinema of narrative and spectacle in India, there has always been another practice call it avant-garde, experimental, or artists' film and video. Since its inception in 2003, Experimenta, the independent international festival for experimental cinema in India, has become a significant forum in South Asia for the exhibition, discussion, and dissemination of ideas about new genres of film. Shai Heredia, Experimenta's Festival Director, has curated this programme featuring two screenings of recent innovations in moving image art from India. Cool huh?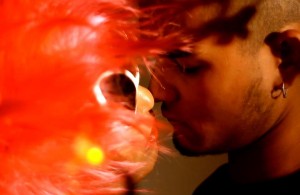 The festival will showcase the work of the new wave of independent South Asian and British Asian filmmakers, including a director only named as Q, whose film Gandu has received a tremendous response the world over. Another of the innovative additions to the festival is Gandu Circus. Festival Director Cary Rajinder Sawhney explains, "As part of the festival we are undertaking several exciting new commissions, mixing film and arts, one of these is Gandu Circus – a live Jungle – rap rock performance by Kolkata based rapper and revolutionary film director, Q. This performance will be performed on stage at BFI Southbank on 21st June after a screening of Q's film Gandu, a compelling story of a young Bengali teenager addicted to rap and sexual fantasies. Expect some special guests on stage including Asian Dub Foundation's Steve Chandra Savale, joining Q for this one-off, unforgettable performance!"
Also the Satyajit Ray Foundation's Short Film Competition has joined the Festival with the winning filmmaker receiving a £1,000 Award on 3 July at Cineworld, Haymarket. Mike Leigh (Patron of the Satyajit Ray Foundation Short Film Competition) says, "Film is an exciting and wonderful medium, and short films have been at the centre of cinema activity since the dawn of the movies. The Satyajit Ray Foundation's Short Film Competition will encourage young film-makers to explore life and put it on the screen, just as Ray himself did in his inspiring work."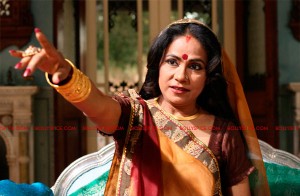 Glamour, dancing and fabulous saris; award winning Queens! Destiny of Dance is set in a palace owned by head transvestite Ammu, played by Seema Biswas (of Bandit Queen fame). Pride London will be cross promoting this event. A definite family favourite will be Busan International Film Festival audience award winner Dekh Indian Circus with Q&A by Tannishtha Chatterjee (BIFA nominated for Brick Lane).
There is also the US film A Decent Arrangement, which stars Adam Laupus (Law & Order) and esteemed actress Shabana Azmi. In this cross-cultural romance we meet American born copywriter Ashok Khosla, who unable to find love Stateside, travels to Chandigarh to seek his perfect Indian bride. Guided by his well intentioned but overbearing cousin Preeti (a scene stealing Shabana Azmi) he meets the prospective brides and their families but the young women he meets are more than he bargained for. A good match is however found with Amita, a feisty young woman struggling with traditional values, but at the same time Ashok bumps into Lori an adventurous American woman who is travelling through India. As Preeti moves to cement the deal with Amita's family, Ashok secretly struggles to make up his mind.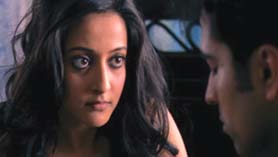 Srijit Mukherji's thrill a minute whodunit Baishey Srabon (Seventh August) will close the festival on July 3, alongside a Q&A with its beautiful actress, Raima Sen.
All we can say is this is a serious good line up of films and special programmes! Oh yes and all audiences at the festival will be encouraged to vote for this year's Western Union Audience Award and the winning feature film will be announced at the close of the festival.
The festival will stretch city wide, in venues like the Tate Modern, Cineworld O2 and ICA for the very first time and returning venues like the BFI Southbank, Nehru Centre, Watermans and Cineworlds Trocadero, Wood Green and Wandsworth.
Tickets are currently on sale at the BFI and Watermans and sales will commence at Cineworld and other venues from 1st June.
London Indian Film Festival is supported by Film London's Cultural Film Exhibition Fund through the National Lottery on behalf of the BFI. Partners include Arts Council of England, Cineworld Cinemas, Western Union, Incredible India, Grange Hotels, Skillset, The Nehru Centre, BollySpice, Asiana.tv, Zee TV, Sanona and Eastern Eye, amongst others.
To find out more as well as screening times check out the London Indian Film Festival website!