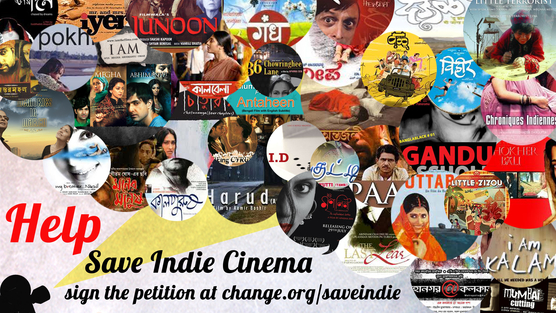 We have an update on the movement to Save Indie Cinema started by filmmaker Onir (My Brother Nikhil, I Am). When we last reported on the (petition) there were 20 filmmakers that had joined together to petition the Information and Broadcasting Minister. The purpose of the petition was to bring urgent attention to the fact that support needs to be given to the meaningful Indie cinema in India particulary in theaters and for satellite rights.
Onir explains in this video message
Since that first article, the number of filmmakers joining in the cry has risen to over 45 with Zoya Akhtar, Shabana Azmi, Juhi Chalwa, Amole Gupte, Bedabrata Pai, Shyam Benegal, and Vishal Bharadwaj among the many that have come out in support this petition and what it stands for. With over 7,500 people signing the petition this movement has grown and continues to add numbers every day.
Talking about the growth and what is next, Onir told us exclusively, "Today I am very happy that our petition has grown to include 45 film makers …. representing indie cinema from all over india and also main stream cinema who support this vision to support and nurture indie cinema. We hope that next month when we stop the online petition we will be able to get a meeting with Manish Tiwari and move ahead. If the goverment truly wants to celebrate 100 years of Indian cinema it need to do it by supporting it and not just by lavish parties and events."
Stay tuned we will continue to bring you more about this story!
You read their recommendations and the petition and add your signature here www.change.org/saveindie