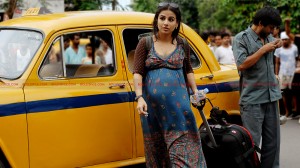 Prologue
Late 1950s, Kolkata
A very attractive woman in her early 20s loses her husband. He was all she had, apart from her three children. Her world started and ended with him.
Now she has no one.
She has no idea how to survive without him, how to look after their children. The outside world is completely alien to her. She has no skills to survive in that world.
She does not even know how to read or write. The easiest option is to abandon the children and start afresh.
She starts afresh. She rewrites the obvious story. She teaches herself to read and write. She goes out and gets a basic job. and when one job is not enough, she gets more. She does not give up. She works every living moment of her life to build a life for her children. To make sure they don't go through what she went through. She teachees herself every skill needed to survive and protect her children.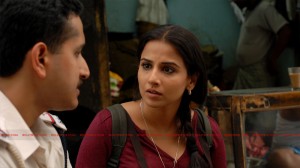 She is a mother.
That's her job description.
She is the closest you will ever get to God.
Director's notes
Cut to: Long time back, can't remember when, Mumbai
I see this song on television. There is a very simple looking girl in the video.
She looks really nice when she wears a saree.
Cut to: Late 2007, Mumbai
Have just wrapped the shoot of Aladin. I get a call. The man on the other side introduces himself as Prosenjit Chatterjee. Otherwise known as the Bengali Film Industry. Most know him as Bumba Da.
I stand up in respect. Even you would if you knew his contribution to Bengali cinema.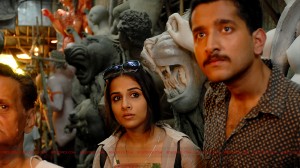 Cut to: A month later, Kolkata
I meet Bumbada for the first time in his makeup van. He is shooting for some four films at the same time. I am not sure if he has slept in the last few years but he greets me with a smile the size of Howrah Bridge. And I still remember what he said to me. And he was meeting me for the very first time. Dyakhbabuaamitohonek din korlam, ebaartorahkichukor…
I don't know how to translate the emotion in that sentence and I won't even attempt to. But what it contained was a request from him for me to do something.
But that one sentence welcomed me back home from Kolkata and reminded me of my responsibilities.
Bumbada was convinced about the Bengali Film Industry. The talent according to him was at par with that anywhere else in the country. He wanted to put Kolkata on the national map. He wanted me to make a film in Kolkata.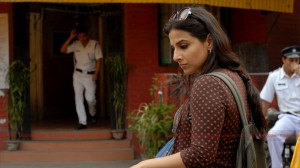 I wasn't very sure what to make. I told him about this idea I had: A pregnant woman, who has to survive in Kolkata.
'Make it, I will give you all the support you need' he said.
I think he could see the obvious hesitation on my face. He laughed. 'Don't worry if there is no role for me. Making that film is more important for me. Make the film.'
I told him I would work on the story.
But first I needed to get someone to agree.