Directed by Onir, the dark tale Shab, set to release June 30th, stars Raveena Tandon, Ashish Bisht, Arpita Chatterjee, Simon Frenay, Areesz Ganddi, Raj Suri, and Shray Rai Tiwar.
Set in the cosmoplitan city of Delhi, SHAB is a story of people coming from different walks of life…. some in the search for love and some towards realization of their dreams. It is the story of how destiny and the city shapes their lives.
Meet the characters: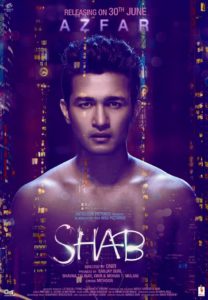 Azfar: Ashish Bisht
Azfar, an aspiring model from Uttarakhand, moves to Delhi to pursue his dreams. He meets Sonal Modi, a fashion diva and socialite, and gets blinded by the glitz and glamour of the industry.
Lonely in the big city, he befriends Neil and Raina. A new friendship develops…
Will the city let him realise his dreams?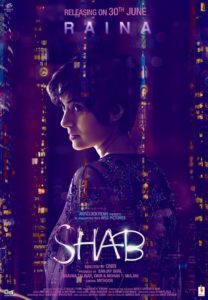 Raina: Arpita Chatterjee
Raina moves to Delhi with a bagful of dreams and her younger sister. She works at a small café – where she finds a friend and confidant in Neil. Raina crosses paths with Azfar, a regular at the café, who gets attracted towards her no-nonsense personality.
Will Raina surrender to Azfar's love?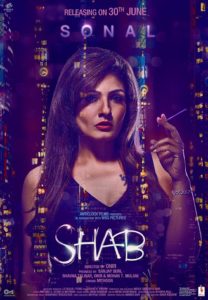 Sonal Modi: Raveena Tandon
Fashion diva and wife of a popular industrialist, Sonal has grown out of her relationship with her husband, but keeps a public appearance of harmony. She uses her power to seek pleasure from younger men whom she nurtures and maintains.
To her Azfar begins as another similar story of power and lust. But will life go as planned…?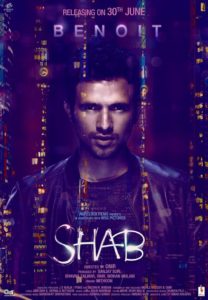 Benoit: Simoné Frenay
Sensitive and calm, Benoit is an expat from France working as a French Tutor who also happens to be Raina's neighbour. He has come to Delhi in search of salvation from a dark past.
Would he find the peace he is seeking for?
Also you must hear the first song to get you even more into the story! The incredible 'O Saathi' sung by Arijit Singh, which was composed by the great Mithoon
Stay tuned for more!