Starring: Rajneesh Duggal, Adah Sharma, Roshni Chopra
Directed by Girish Dhamija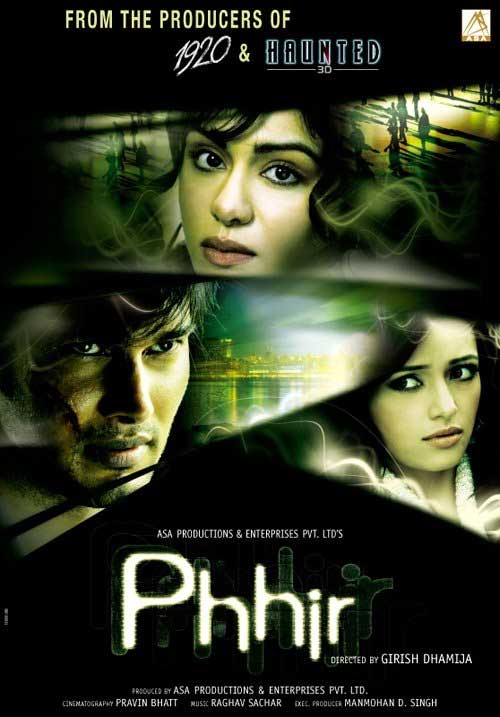 The best performance in this pretty but listless supernatural thriller comes from the film's producer Vikram Bhatt who plays a sinister extortionist's voice on the telephone. We never see the character. But it remains the single-most expressive performance in a film suffused with deadpan performers who seem to have traveled all the way to the idyllic British countryside for a  vacation.
But then they decided to make a quick thriller to supplement their holiday expenses.
The film exudes a kind of stock-slickness…The rugged castles and the verdant outdoors are well shot. The plot ? Ah…now that is another story…Rajneesh Duggal (know him?) has two lives to portray.He does the needful with the expertise of a trapeze artiste with a sprained ankle. The trip, as they say, is pre-destined.
Adah Sharma's hair and caps suggest she's auditioning for a bar waitresses role in a London-based sequel to Madhur Bhandarkar's Chandni Bar. She's supposed to read minds and predict the future. Wonder what she would have to say about this film!
The film is about a husband's search for his missing wife (played by one Roshni Chopra who provides an all-new definition to a listness debut).
One evening the Duggal chap is supposed to join his wife for  dinner at a restaurant. She just doesn't turn  up! If she didn't like the food at the restaurant why didn't she just say so?
For the rest of the film Duggal wears the expression of  a man who can smell a bad odour. Sharma keeps getting flashes of what's to come.
The only engaging moments in the narration occur when the film's editor rewinds the plot to get a supplementary view on the goings-on. That apart protagonist's search for his spouse makes none of the impact of,say, Mani Ratnam's Roja where Madhoo's husband was abducted by militants during their honeymoon in Kashmir.
Phhir has neither the political or cultural specification to make the man's search for his wife poignant or even interesting. A Pakistani cop is of no help. To the aggrieved husband, or to the film. Pravin Bhatt's lucid cinematography and Manish More's savvy editing salvage what looks like  a case of a missing spouse who could remain where she is for all we care.