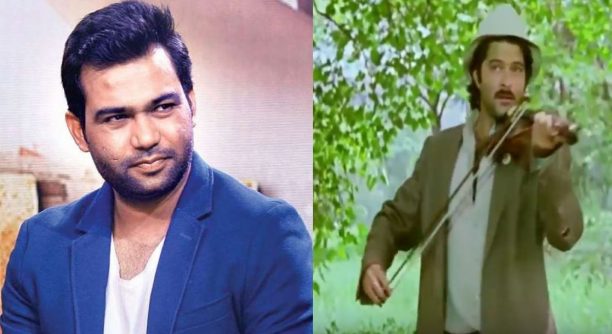 Guess there is a lot more that would be heard and spoken about Mr. India 2 and the controversy surrounding it for many more days and weeks to come. Ever since it was announced that filmmaker Ali Abbas Zafar would help a trilogy on the subject, filmmaker Shekhar Kapoor has brought out his daggers condemning the announcement of the film. While there are many who have welcomed the announcement of the film(s), considering the cult status that the Anil Kapoor, Sridevi and Amrish Puri starrer has enjoyed for decades, there are detractors too.
As a matter of fact Shekhar Kapoor has hinted that he may take a legal recourse pertaining to the film's announcement since he wasn't involved in its conceptualization and subsequently the announcement. This is where certain members of the industry are wondering if the move would indeed be justified. Reason being that a long time back, he was actually devising an idea around Mr. India sequel.
The story goes that for almost three years, he was trying to put together the film as a creative producer in a joint venture production with Boney Kapoor, the producer of Mr. India and industry veteran Manmohan Shetty. Eventually, nothing really came out of it.
In fact unfortunate as it may sound Shekhar Kapoor's stint with Bollywood has been impacted in several earlier instances as well. Though he is remembered most for Mr. India, Bandit Queen and of course Masoom, the last three decades have seen many of his films either getting stalled or wrapped up by other filmmakers due to creative differences or some other issues. Films like Joshilay and Barsaat had been kick-started by him, only for the producers to take over. On the other hand much hyped Time Machine with Aamir Khan was never made. Ditto with Sushant Singh Rajput's Paani which was announced with much fanfare but the buck just stopped there.
Though there are other filmmakers in the industry as well who have had such instances of films not really managing to make it to theaters, for Shekhar Kapoor it has been one long wait as his last Hindi release was Bandit Queen which was released way back in 1994. Though there was an opportunity to finally make Mr. India, it never materialized either.
No wonder, the argument is that with Ali Abbas Zafar finally bringing his own take on Mr. India, and that too after a really long wait of over three decades since the release of the original, is it really worth it for anyone outside the producers to take up an issue about being consulted on the subject? After all, were something good to come out of all the deliberations over the years, it would have happened already!