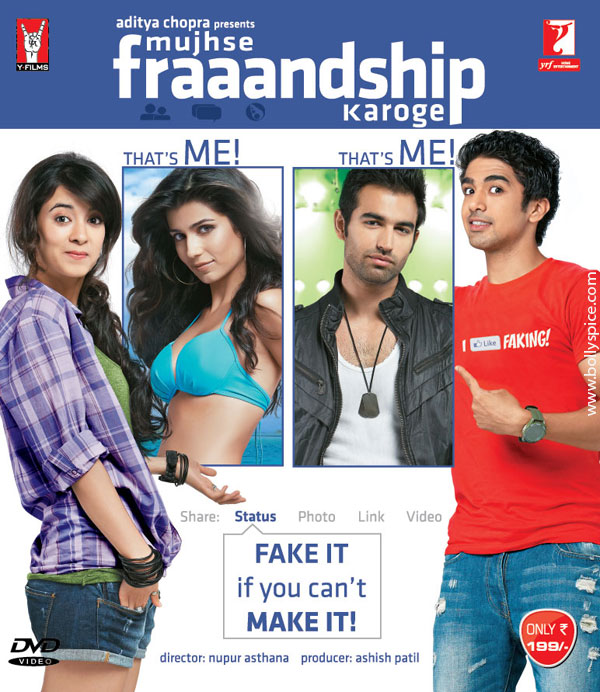 This year's most screwed-up love story is now available for you to own. That too with a whole lot of special features. The DVD packs as much punch as the movie itself. It's got the entire making of the film, the 'Fraaandship for Dummies' series where you can learn the do's & don'ts of social media and some really special, 'never seen before' deleted scenes.
From an extra love story of one of the most loved teachers on campus to Rahul and Preity having a really intimate dance with each other, to quirkier fights between Preity and Vishal, there's more than an hour of special features content for the viewer.
Mujhse Fraaandship Karoge is a romantic comedy set against the backdrop of social networking. It tells the story of two losers, Vishal & Preity who fake their identities online to woo two really hot people, Malvika & Rahul. Little do they know that the person they totally hate in real life is the same person, they've fallen in love with online.
The film marks the debut of 4 very talented actors, Saqib Saleem, Saba Azad, Tara D'Souza & Nishant Dahiya besides director, Nupur Asthana who was previously known for hugely popular cult TV shows like Hip Hip Hurray & Mahi Way and one of the most talented indie musicians of India, Raghu Dixit as composer.
Mujhse Fraaandship Karoge… go get your copy now!