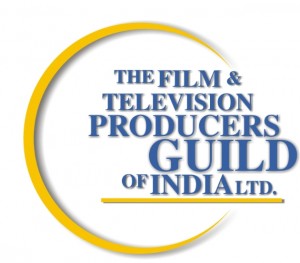 Shri Mukesh Bhatt was unanimously elected as President of The Film & Television Producers Guild of India Ltd. ("Guild") at the first meeting of newly elected Guild Council of Management which was held immediately after the 58th Annual General Meeting on 15th September, 2012 at Hotel Sun-n-Sand. Shri Mukesh Bhatt succeeded Shri Ramesh Sippy, who retired as the President after his tenure of 2 years with The Film & Television Producers Guild of India Ltd.
During the same meeting, Shri Siddharth Roy Kapur was also unanimously elected as Vice President of the Guild. In addition, Shri Dheeraj Kumar, Shri Ashutosh Gowariker and Shri Vipul Shah were also re-elected as Vice Presidents along with Shri Manish Goswami & Shri Ashim Samanta who were also re-elected as the Treasurers.
Ms. Ekta Kapoor & Ms. Shrishti Arya were also nominated as the 2 new members in the newly formed Guild Council of Management for the year 2012-13.
Shri Kulmeet Makkar will continue to manage the affairs of the Film & Television Producers Guild of India Ltd as its Chief Executive Officer.
In his first speech after assuming office, Shri Mukesh Bhatt said "I have imbibed a lot from (incumbent) President Shri Ramesh Sippy over the last 2 years. In particular, Shri Sippy's insight in taking several crucial decisions for Guild was amazing and will act as a source of inspiration to me. It is a great privilege to lead a prestigious entertainment trade body such as Guild and I will work to the best of my capabilities and energies and strive for the interests of the Guild and the entertainment industry. I seek the support of all the Council and Guild members in our objective to aggressively pursue and resolve the problems of the industry.
I also welcome the induction of Ms. Ekta Kapoor and Ms. Shrishti Arya into the Guild Council. Their knowledge and expertise will undoubtedly benefit the Council and the Guild. As President of the Guild, it will be my endeavor to work together and join forces with the other Council & fellow Guild members and other entertainment trade bodies to strive for the welfare and progress of the Indian entertainment industry in the ultimate analysis".
The outgoing President Shri Ramesh Sippy said, "During my tenure over the course of the last 2 years, the Guild has taken up several issues of the entertainment industry and though some of the matters have not been fully resolved, there is no doubt about the genuineness of our efforts in trying to resolve these problems and I am thankful to all my team members for their support and co-operation. I will continue to provide my wholehearted support to the Guild whenever my services are required. I am sure that the next management team will carry on with their efforts to resolve these significant industry matters. I wish them all the very best for their journey".
The following are the members of the newly elected Council of Management of Guild:-
1. Shri Mukesh Bhatt (President)
2. Shri Ashutosh Gowariker (Vice President)
3. Shri Dheeraj Kumar (Vice President)
4. Shri Vipul Shah (Vice President)
5. Shri Siddharth Roy Kapur (Vice President)
6. Shri Manish Goswami (Treasurer)
7. Shri Ashim Samanta (Treasurer)
8. Shri Ramesh Sippy
9. Dr. Yash Chopra
10. Shri Manmohan Shetty
11. Shri Kamal Kumar Barjatya
12. Shri Amit Khanna
13. Shri Rakesh Roshan
14. Shri Bobby Bedi
15. Shri Sushilkumar Agrawal
16. Shri Rajkumar Kohli
17. Shri Karan Johar
18. Shri Vishal Bharadwaj
19. Shri Farhan Akhtar
20. Shri Prosenjit Chatterjee
21. Shri D.Suresh Babu
22. Ms. Ekta Kapoor
23. Ms. Shrishti Arya
24. Shri Kiran Shantaram (Permanent Member)
25. Shri Randhir Kapoor (Permanent Member)