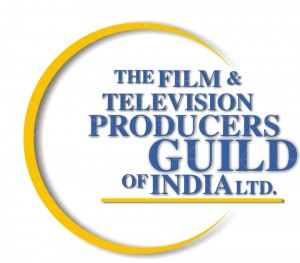 Shri Mukesh Bhatt was unanimously re-elected as President of The Film & Television Producers Guild of India Ltd. ("Guild") at the first meeting of its newly constituted Guild Council of Management which was held immediately after the 60th Annual General Meeting on 27th August, 2014 at Hotel Sun-n-Sand, Juhu, Mumbai.
The other office bearers re-elected as part of Shri Bhatt's Management Team are Shri Dheeraj Kumar & Shri Siddharth Roy Kapur as Vice Presidents & Shri Ashim Samanta as Treasurer. Additionally, Shri Manish Goswami & Shri Vijay Singh, CEO, Fox Star Studios were elected as Vice Presidents and Ms. Shrishti Arya was elected as Treasurer.
Veteran Guild member Shri Kamalkumar Barjatya was honored by the Council on being accorded the privilege as a Member Emeritus of the Council of Management. Shri Madhu Mantena, Shri Sabbas Joseph & Shri Hiren Gada were elected as new members in the Guild Council of Management for the year 2014-15 whilst Ms. Guneet Monga was nominated by the Council as a Special Invitee.
Kulmeet Makkar will continue to manage the affairs of the Film & Television Producers Guild of India Ltd. as its Chief Executive Officer.
In his opening speech at the Guild Annual General Meeting – President Shri Mukesh Bhatt, in the course of apprising the members about various initiatives of Guild during last 12 months, also said …… "Since my anointment as President 2 years back, we have continued to tread on the holy grail of strengthening 'Brand Guild' and in all modesty, the process towards achieving this end has yielded providential results for the Guild. In this endeavor, I would like to mention the name of Kulmeet Makkar, Guild CEO, who has undertaken concerted efforts to give a professional and refined outlook to the Guild in the eyes of all stakeholders. By and large, the Guild has grown in stature over the last 2 years, with the kind of recognition it has been getting from all quarters such as Central & State Governments, foreign delegates & emissaries and friendly trade bodies. This year, with the new Government in place, we hope to establish channels of communication with the new order in our endeavor to further boost the healthy relationship we enjoyed with the previous regime which will positively lead to exponential growth of the film industry in the next 5 years."
The following are the members of the newly elected Council of Management of Guild:-
Shri Mukesh Bhatt (President)
Shri Dheeraj Kumar (Vice President)
Shri Siddharth Roy Kapur (Vice President)
Shri Manish Goswami (Vice President)
Shri Vijay Singh (Vice President)
Shri Ashim Samanta (Treasurer)
Ms. Shrishti Arya (Treasurer)
Shri Ramesh Sippy
Shri Manmohan Shetty
Shri Ashutosh Gowariker
Shri Vipul Shah
Shri Rakesh Roshan
Shri Bobby Bedi
Shri Sushilkumar Agrawal
Shri Karan Johar
Shri Farhan Akhtar
Ms. Ekta Kapoor
Shri Ratan Jain
Shri N P Singh
Shri Madhu Mantena
Shri Hiren Gada
Shri Sabbas Joseph
Shri Kiran Shantaram (Permanent Member)
Shri Randhir Kapoor (Permanent Member)
Shri Amit Khanna (Permanent Member)
Shri Kamalkumar Barjatya (Member Emeritus)
Shri Rajkumar Kohli (Co-opted Member)