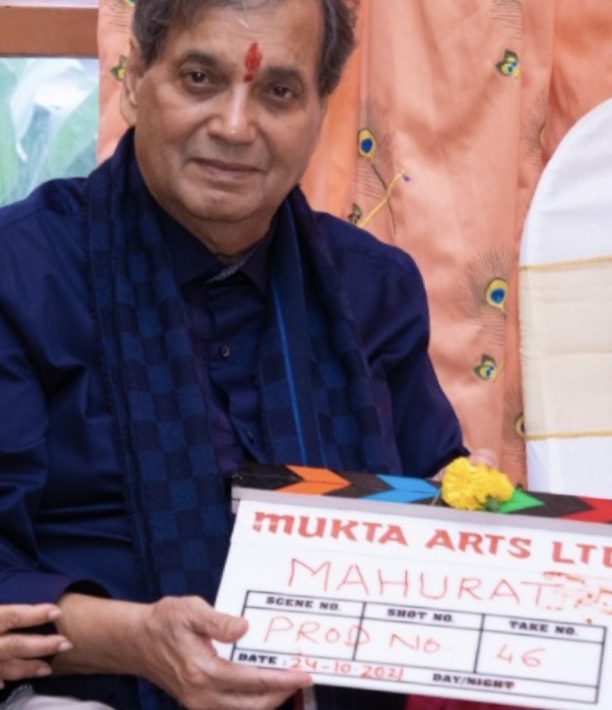 24th October is always a Mahurat Day for Subhash Ghai
It has always been the same since 24th October 1978 when Karz starring Rishi Kapoor was launched by Subhash Ghai as a producer for the first time under his production banner MUKTA ARTS named after his wife Mukta Ghai on their wedding anniversary. Karz became a classic and then started the trend of launching films on this special day. Again on 24 th October 1982 Subhash Ghai launched Jackie Shroff and Meenakshi Sheshadri n established Mukta Arts as a pvt ltd company and as one of the top banners followed by many block busters all launched on 24 th October.
Since then 24th October has became a red letter day for Subhash Ghai and the industry as well the audience were keen to know the next Mukta Arts film launch which introduced many stars as we have seen over the years . This year on 24 th October 2021 again team Mukta Arts Arts celebrated its 43rd anniversary softly with a havan at ISKCON Mumbai by announcing the completion of their current film 36 Farmhouse -a comedy drama of migrants during lockdown while meeting a rich family. It also announced the release date of their sports Marathi film VIJETA starring Subhodh Bhave, Pooja Sawant on 3rd December 2021 in cinema halls.
24th October being an important day for Subhash Ghai and Mukta Arts, was attended by well wishers like Jackie Shroff, Amol Parasher, Alka Yagnik, Sonu Nigam, The Taurani brothers from TIPS, Manmohan Shetty and directors like Anees Bazmi, Satish Kaushik, Karan RAzdan and many other friends and family.
But what was missing was the announcement of the launch of a new film and Subhash Ghai revealed to his friends that they have finalised a wonderful script on a story of a reformist jailer and his five young prisoners. Jakcie Shroff will be playing as a cynic jailer in this unusual Jail drama film ever to be produced by Mukta Arts and Zee Studios.
Mukta Arts is also going ahead producing web series for small screen too this year along with big screen movies yet to be announced.
Check out these pictures from the event