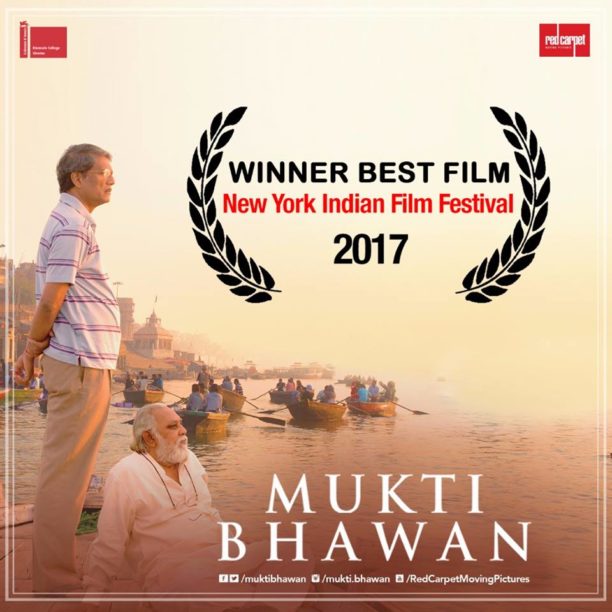 MUKTI BHAWAN has been on a winning spree since the first time it was showcased at film festivals. The film was recently invited for the New York Indian Film Festival where it won the best film award, rounding up the number of awards won to a grand 10!
"Every appreciation coming our way matters. The fact that this is our first venture, being awarded the best film across the globe and nationally, means a lot to us. Having won the best special mention awards at the National awards, obviously made us we happy and now NYIFF has multiplied to that making us ecstatic. NYIFF been known to support films about India and Indian diaspora since 2001, has been actively trying to educate America and Americans about India and its people. To think our film represented our country internationally over again and won, makes us feel very proud," enthused Sanjay Bhutiani, the producer of the film and the father of the director, Shubhashish Bhutiani.
MUKTI BHAWAN is written and directed by Shubhashish Bhutiani and is produced by Sanjay Bhutiani, Sajida Sharma and Shubhashish Bhutiani under the banner Red Carpet Moving Pictures. The film features Adil Hussain, Lalit Behl, Geetanjali Kulkarni , Palomi Ghosh, Navnindra Behl & Anil K Rastogi.