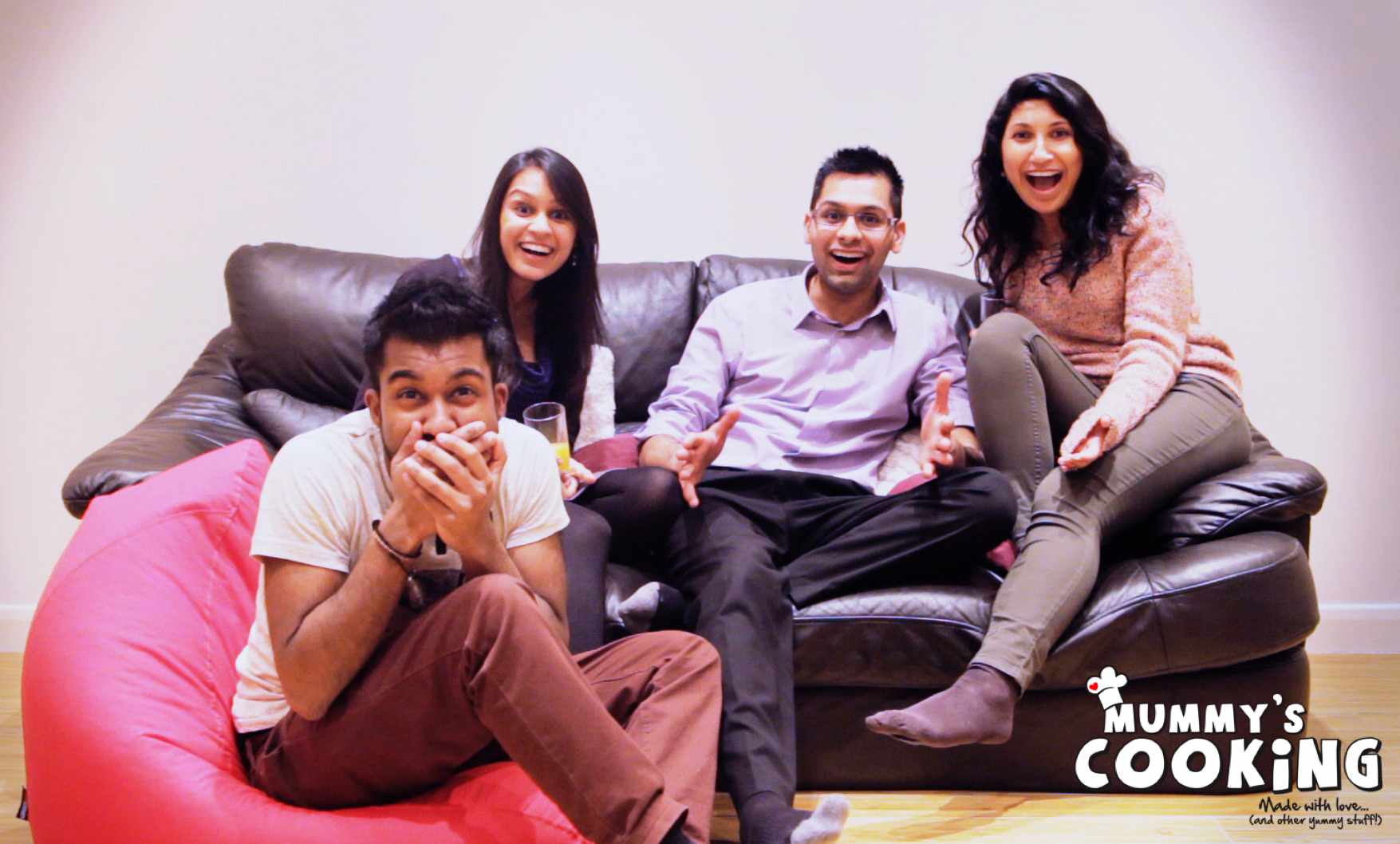 What if there was a way you could have Mum's homemade food away from home while reducing the rising unemployment rate amongst women in the UK? Four recent graduates (Nelson Sivalingam, Iram Zahid, Jaina Patel, and Kartik Bharadia) from London have come up with a delicious antidote for these two assumingly unrelated issues.
After forking out to eat in restaurants only to discover the food didn't match up to Mum's home cooking and frustrated from seeing talented women struggling to gain employment they decided to take matters into their own hands. The result – an innovative social enterprise by the name of Mummy's Cooking!
Mummy's Cooking is a culinary treat born out of passion for good homemade food and bringing the local community together. The focus is on helping women from vulnerable backgrounds and isolated communities to gain skills and employment through the medium of cooking. Many of these women have mastered cooking authentic, ethnic cuisines by cooking for their families but for reasons such as a lack of formal qualifications, confidence issues and language barriers they are unable to secure employment.
The process is designed to make the transition from home to professional kitchen as easy as possible for the women, with fully subsidised training and the opportunity to be mentored by a professional chef. Once the women are fully equipped, oozing with confidence and raring to go, Mummy's Cooking provides them with employment. This in turn allows Londoners to eat delicious, authentic homemade food and meet the women at pop up events, market stalls and even at your wedding with the private catering option.
The four food lovers are keen to try as many Mums' cooking as possible while building an ethical brand known for its quality food and community spirit. To get Mummy's Cooking off the ground, they're trying to raise money through the crowd-funding platform Sponsume.com. The funds from the campaign will be used to take this opportunity to the women who need it the most by working with women's organisations, community groups and job centres and to get these women fully certified to work in commercial kitchens. It will also cover the costs of setting up the launch pop up and taking this exciting concept out into the market.
To get Mummy's Cooking off the ground, the team is raising money through the crowd-funding platform Sponsume.com which you can check and contribute to at:
http://www.sponsume.com/project/mummys-cooking-homemade-food-women-disadvantaged-backgrounds
For more information, visit www.MummysCooking.co.uk or email hello@MummysCooking.co.uk.