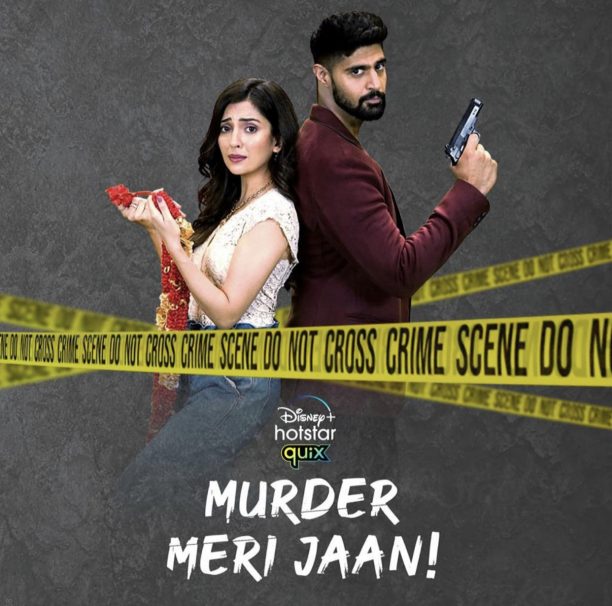 How do you go about solving a murder when you are a cop and your accompanying partner is a conwoman no less?
Now add some more 'masala' to it. What about having this conwoman as your wife!?
Wait, there is more. What if this bride is actually a 'runaway bride', a la Sonam Kapoor in Dolly Ki Dolly?
Well, for Tanuj Virwani, this could well be 'Code M' (where M stands for murder) to be solved even as he swallows some bitter 'Poison' and encounters a lot more than just 'The Tattoo Murders' while trying to have an 'Inside Edge' over the criminals.
Considering the kind of brooding avtar that one has seen of him in these aforementioned web series that have made him a constant in the world of the OTT ever since it came into vogue with The Inside Edge more than 3 years back, it is a relatively chilled out outing for him with Murder Meri Jaan that sees him pair up with Barkha Singh for the Quix brand of 10 minute long episodes that are currently streaming at Disney+Hotstar.
"Well, you actually make it all sound as much fun as I in fact had whole shooting for Murder Meri Jaan'," says Tanuj after a hearty laugh, "There is this inner Sherlock Holmes that everyone has to solve a murder. Somehow we all are tuned to such kind of stories right from the childhood. Hence when it came to Murder Meri Jaan, I knew it would be so much fun finding the clues and connecting the dots."
The fact that it is lighthearted in narrative without being heavy on mind further made Tanuj sure that he wanted to be part of it.
"Frankly, for those in front of the camera and even the ones who are catching us on screen, the need of the hour is some easy entertainment that is not raking on brains," says Tanuj, who would next be seen in a very intense Tandoor, "We all need some kind of break amidst all the tension around us. Murder Meri Jaan allowed me to break free as well and baais feedback that I am getting from audiences ever since it went online 10 days back, guess they are having fun too. It's a win win situation indeed."
True that. Also, with many more episodes yet to be unveiled on a daily basis, guess the fun is only going to continue not just for Tanuj, who is being seen in a suave avtar, but also the audiences.